Today, in the fashion world, models are bringing their talent on and off the runaway. A prime example is the Dutch-Egyptian-Moroccan model Imaan Hammam who has been making a big name for herself in the fashion industry. Her latest creative project was designing a new collection of sunglasses in collaboration with Port Ranger, a Moroccan eyewear brand.
As Port Ranger draws inspiration from the city of Tangier, Hammam's collaboration with the brand allows her to tap into and celebrate her Arab roots. The eyewear also gives a taste of 90s nostalgia with their thick frames and tinted glasses which were unveiled in an Instagram video shared by Hammam during her pre-launch celebration.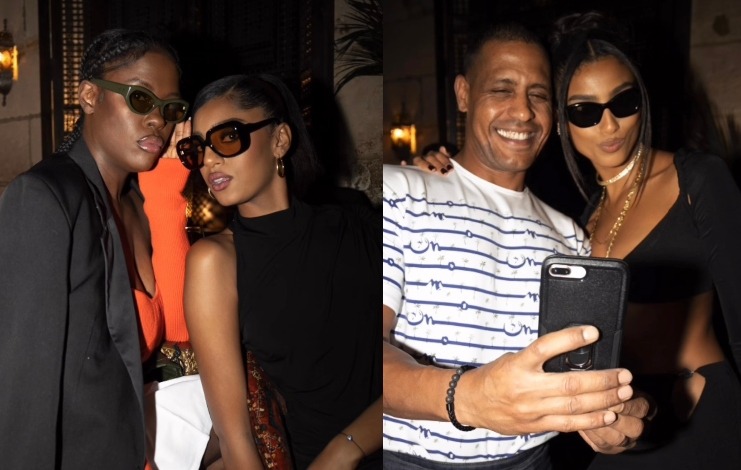 This is not the first time that the model showcases her creative side off the runway. In 2020, she partnered with Frame, an American fashion brand specialized in denim, cotton, leather and cashmere. Together, they designed a special collection of 20 pieces that express Hammam's fight for inclusivity and diversity in the international fashion realm. Plastered across hoodies and jackets are words like 'freedom' and 'diversity' while other items in her collection include a black leather blazer and denim shorts.
Hammam is someone who always makes sure that her work acts as a voice piece to her values and identity. Through her work with Frame, she spoke up about better opportunities and inclusivity for women in the fashion field. Then when it came to her eyewear collection, she was able to represent and celebrate her Moroccan heritage.
Since 2013 and throughout her career, her voice and presence always shone through. Her debut into the world of fashion was a true head turning event. At the mere age of 17, she was the opening model for Givenchy's SS14 and from then on her career only catapulted. She not only appeared on the cover of Vogue 18 times, she also walked the runaway for some of the biggest names in fashion including Burberry, Fendi and Carolina Herrera.