Mohamed Mamdouh's Twitter Comebacks Will Make His Haters Sweat
via: ahram.org.eg
Mohamed Mamdouh, the actor whom we all fell in love with – when he played the role of Amin in last year's series Grand Hotel – stole our hearts again this year in La Totfe' El Shams. Aside from his extraordinary performance, Mamdouh is an active twitter user and his fans absolutely love him.
He responded hilariously to the memes that went viral throughout Ramadan, and here are the SEVERAL times, where he literally cracked us up
1- When he retweeted this meme inspired  by 'El Lemby.'
2- When he laughed at a viral meme of a fan wiping off his sweaty face.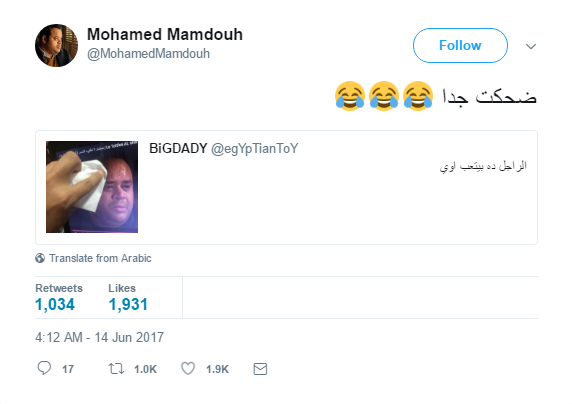 3- When he responded to fans urging producers to turn on the AC on Mamdouh's set.


"Fine, I'll tell them to switch on the AC, while I am filming." Mamdouh responded, in the tweet shown below.

WE SAID THIS: We love Mamdouh's sense of humor!