Almost two weeks have passed this Ramadan, and we still can't help but day-dream about sticky, sweet desserts.
Let me warn you if you're reading this while fasting, it's going to be emotionally draining! So, set aside your plain bowl of ice cream and the basic sponge cake and read on for a list filled with mouthwatering traditional Middle Eastern treats that you can savor this Ramadan.
Sweet Dates
It's an Islamic tradition to break your fasting with three dates. Delicious and very sweet, they're often called 'tamr'. They can be eaten plain, with goat cheese, or nuts.
Umm Ali
Umm Ali actually dates back to the Ayyubid Dynasty and it's one of Egypt's favored desserts! It's also easy to make as it's made of phyllo pastry, milk, double cream, nuts, and is sometimes topped with raisins, powdered sugar, and coconut flakes.
Baklava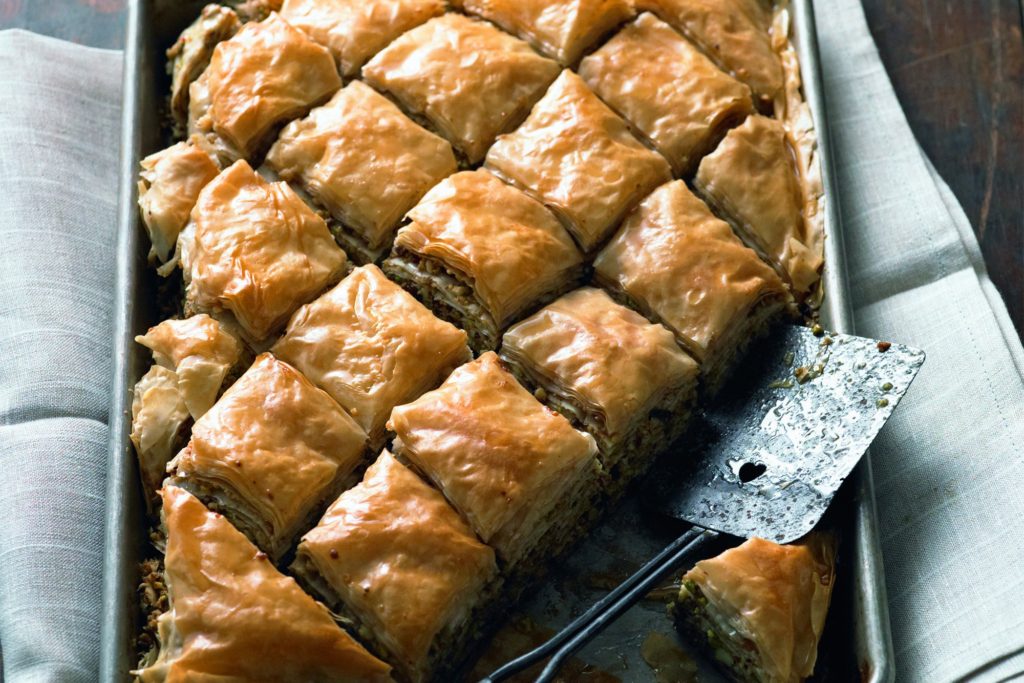 Baklava is said to be created during the Ottoman era, it's widely popular in Turkey, Levant, and other Middle Eastern Countries. It's this rich dessert made of layers of filo, filled with chopped nuts, and sweetened, held together with syrup or honey. 
Basbousa
One of the most popular desserts in the Middle East, bassbousa has more than one name across the region; Halva de semolina, Love Cake, Harissa, and Namourrah.
It's made of semolina and soaked in sugar syrup. Sometimes, the syrup is flavored with coconut or rose water, depending on your taste. It can be eaten plain, with nuts, or cream.
Qatayef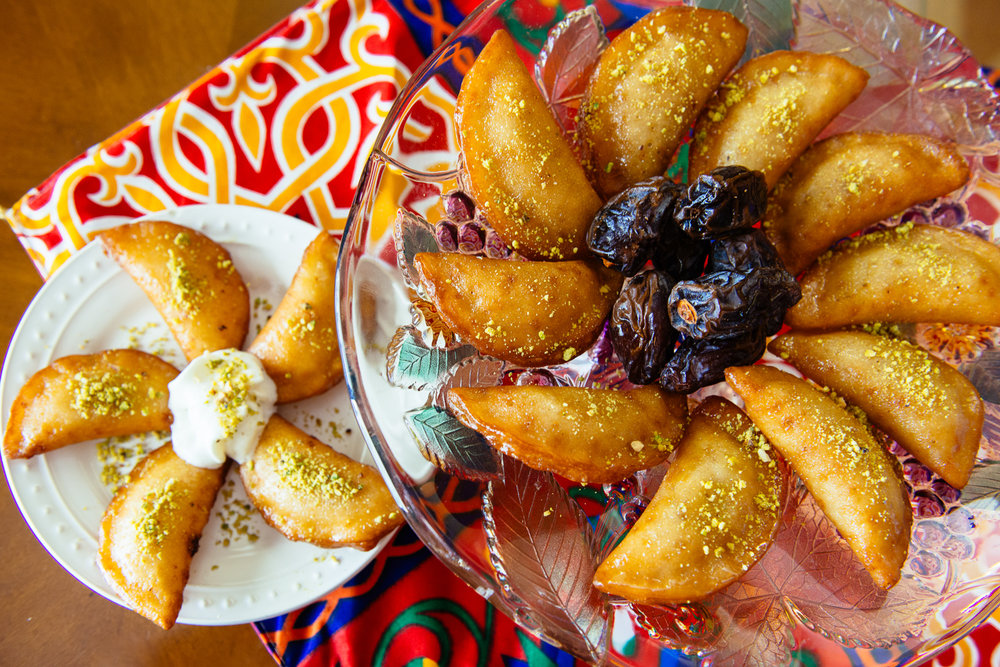 Qatayef is an Arab dessert that is commonly eaten during Ramadan. Sweetened dumplings that are often filled with unsalted cheese or nuts. They're usually fried, but some countries prefer them baked.
Usually drowned in honey, sugar syrup, or covered in either pistachio or powdered sugar.
Halawet El-Jibn
It's a very popular Lebanese dessert, made of semolina and cheese dough, filled with custard-like heavy cream. The cheese dessert is often drizzled with rose water or sugar syrup and is usually garnished with cherries or nuts; especially pistachios.
Maamoul
This Middle Eastern dessert that is traditionally eaten during Ramadan, Eid, and Easter! It's a thick cookie-like pastry that is often soaked in powdered sugar. Some of those delicious cookies are usually filled with cream, custard, or date pudding.
Layali Lubnan
It's a Lebanese semolina pudding dessert that is often flavored with orange blossom, rose water, and vanilla, with sugar syrup to cover it from the top, same as Basbousa and Qatayef . And finally, Layali Lubnan is often topped with a thick layer of whipped cream as well as crunchy pistachios.
Mafroukeh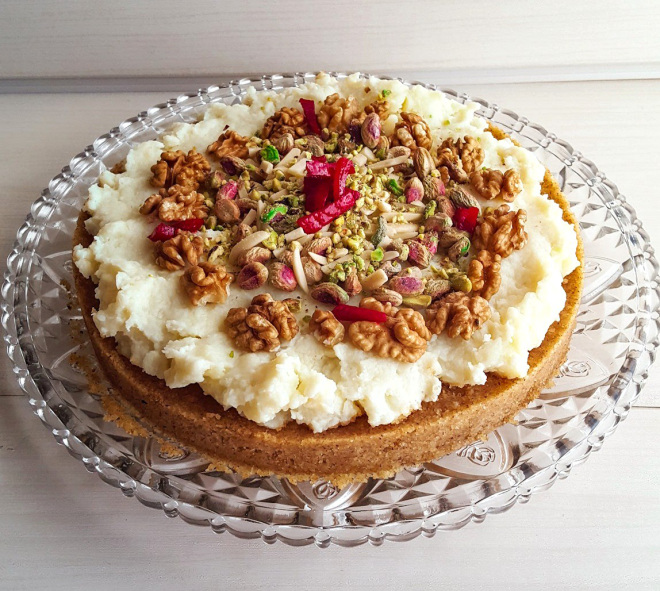 It's another must try Lebanese dessert, made of semolina, sugar, and butter, covered with sugar syrup, orange blossom, and rose water. Mafroukeh is usually topped with milk-based cream filling and roasted nuts.
Bastani
This delicious dessert comes originally from Persia. It's made of eggs, sugar, rose water, vanilla, pistachio, milk, and saffron. Fun fact: during the Persian empire, Bastani used to be sweetened with honey, and chilled in snow.
WE SAID THIS: Ramadan, is not only a month of worshiping, it's also a month full of flavor and incredible gastronomic experiences.