One of the most distinguished jewelry brands in the region, Indira Jewelry, just announced a new collection for men, the SLATE Line! The collection captures the royalty and regality that Arab men deserve. It uses silver, wood, and leather; sticking to the bold greyscale and earth-toned color palette, playing with geometric shapes and a diverse range of sizes and styles.
The SLATE line captures the soul of the contemporary man, who complements the Indira woman and embraces a similar philosophy on life. A man who has a character, class, and is always one step ahead.
"Why can't a man express himself through jewelry the way a woman does? This has been done through millennia from the Egyptian pharaohs to Native American chiefs. Now is the time for the Indira Man," said founder of the brand, Marwa Saadawi.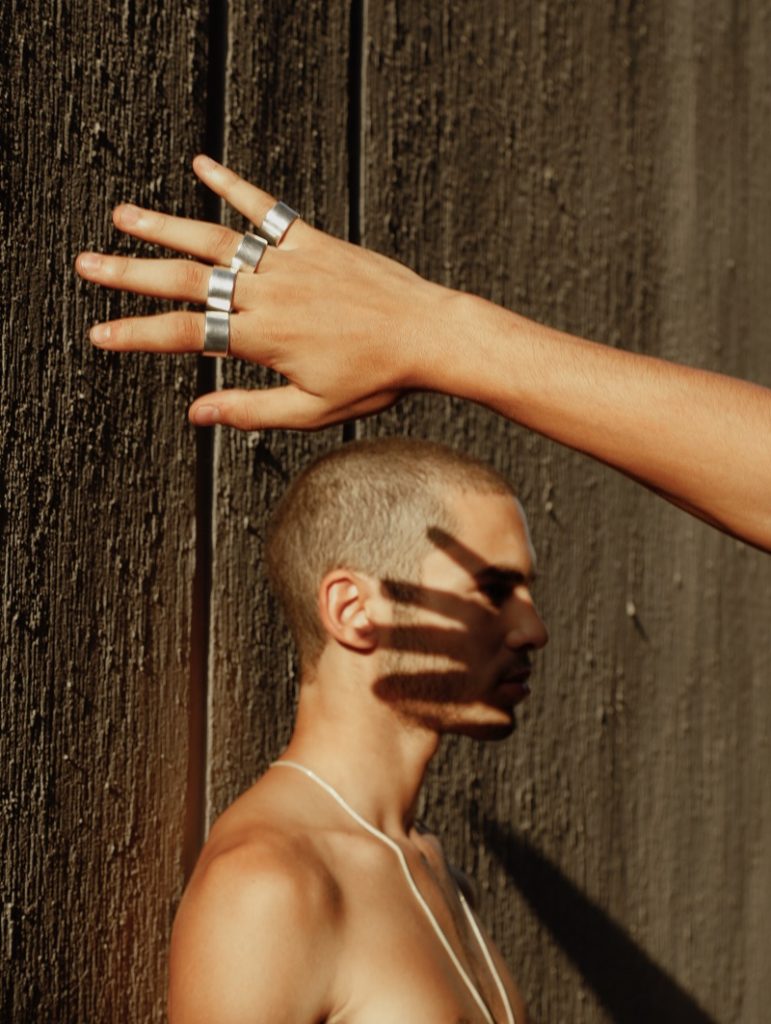 Indira Jewelry was founded back in 2016 by the Egyptian/American Marwan Saadawi. The brand is focused on reviving that special relationship between jewelers and customers by creating timeless and quality pieces that are functional and can be worn on a regular basis.
The photography is by Ismail Sabet, art direction is by Sohaila Kandil, and the models are Omar Sherif and Ibrahim El Demerdash.
WE SAID THIS: You now know what you're getting for your boyfriend on his next birthday.