Meet the Girl Who Beautifully Dances to Music She Can't Really Hear
Via Ana Mawhub
Imagine waking up to find that the story of your life was turned into a short film. That's exactly what happened with Alexandrian based Dancer, Nada Ahmed. But what was so special about Nada that inspired the filmmakers to create an award-winning movie adaptation of her? Well, Nada is surprisingly hearing-impaired, but against all odds managed to become a great dancer.
Nada's story started when she was still in kindergarten; that was when she first discovered her passion for dancing during the annual Mother's Day performance. Even though she couldn't hear the music she was dancing to properly, her mom was her number one supporter that pushed her forward. She had a trainer at school who taught her to dance to the beats; which she could hear, instead of the melody. Years later, when the people of Ana Mawhub discovered this hidden talent, it was only the beginning of the first turning point in her life.
Nada joined Ana Mawhub, a project founded in 2010 by a social charity club called LEO Club of Alexandria. Ana Mawhub is basically a talent show for gifted orphans and kids with special needs. People from all over A-town came every year to see the kids perform, especially to cheer for Nada; she had fans! Many celebrities also came to show support to the young talents. Among those was actor and screenwriter, Karim Fahmy, who was the second turning point in Nada's life. Fahmy, who was very fond of Nada, introduced her story to director, Adel Ahmed Yehia and together they came up with the short film, Nada.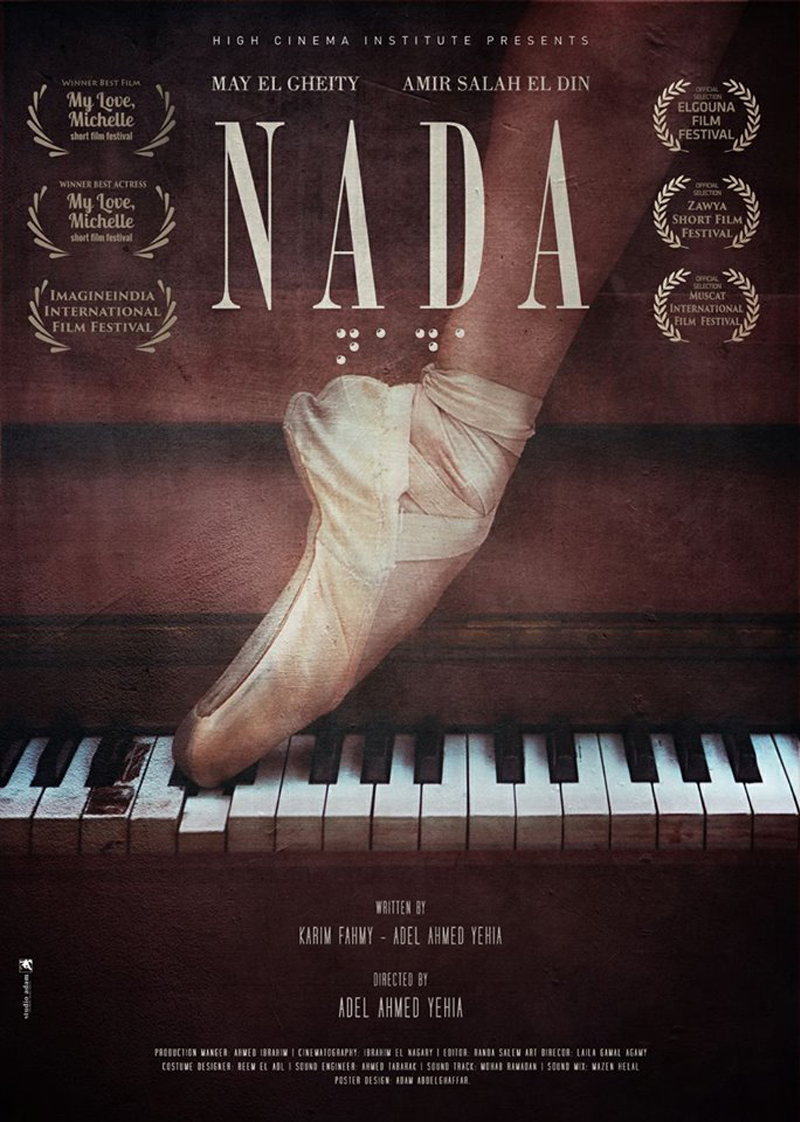 The film is not fully based on Nada's story; only the character is real and the rest is simply the imagination of Fahmy and Yehia. The masterpiece, starring May El Gheity and Amir Salah El Din, received recognition from several international festivals. It was named best film; and Gheity was named best actress, in My Love Michelle Short Film Festival. It also won at Muscat International Film Festival. In addition to those, the film was selected in Gouna Film Festival, Zawya Short Film Festival, and Imagineindia International Film Festival. "This film really made a huge difference for me. I feel that the effort I've been exerting for years finally made an impact on people's lives," Nada told us.
WE SAID THIS: We're super proud. Kudos to you!