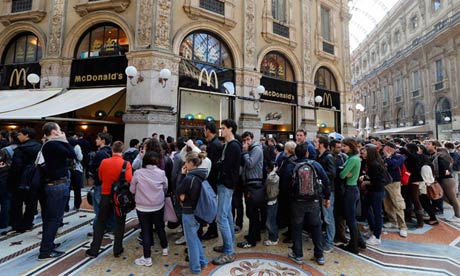 The city of Milan was recently sued by McDonalds over an unfair tender of it's renowned Galleria Vittorio Emanuele II location. Known for its huge brass M's and more refined location of 20 years, it recently was out bided by leading fashion brand Prada.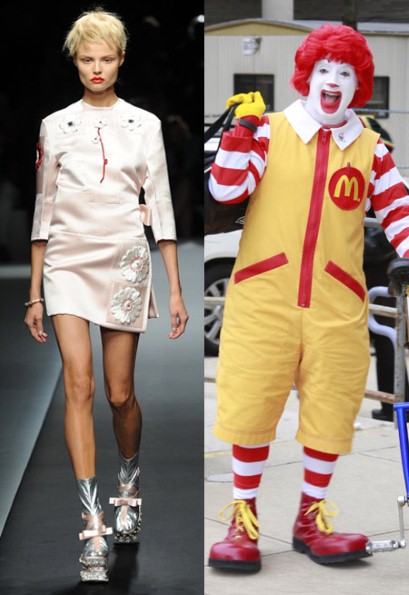 Claiming foul play, McDonalds has stated that they were unfairly treated and not given the opportunity to renew their tender. The location has been flocked to over their years by hundreds of thousands of travelers becoming a landmark in itself. McDonalds claims to have been the only tenant in the mall to have ben denied first right of refusal for renewing its lease. Conncecting to the Duome Cathedreal and the historical La Scala Opera house is home to a range of other well known brands such as Louis Vuitton & Gucci being the oldest shopping mall in Italy.
The lawsuit filed by McDonalds claims that they are to receive €24m in damages once the tender for the rental was suddenly changed to require the tenant be a "business showing excellence in innovation, technology and communications," ruling out the American burger chain from biding.
McDonalds gave out free food to thousands in it's last week of operation before officially closing its doors for the last time.
WE SAID THIS: Tsk Tsk Milan, Now Where Are All The Americans Going To Eat!