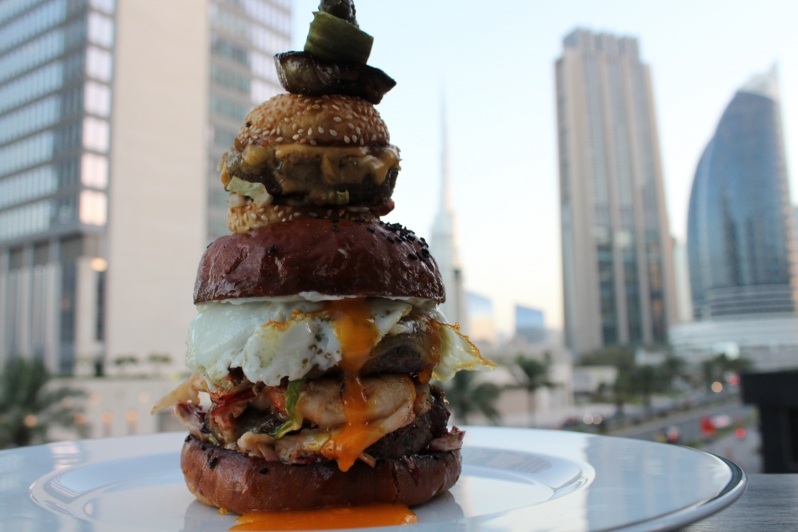 Meet the "Burger Khalifa", a monster of a feast that we want deep in our bellies right now. With a thick base of two ample burgers that tapers to a juicy slider tip, the AED 500 meal has our tastebuds tingling and we're not even ashamed about the drool.
Featuring a double patty of prime USDA beef, buttery Maine lobster tail, seared foie gras, black truffle aioli and a dripping sunny-side up egg, this bad boy is guaranteed to give you multiple explosions of flavor in your mouth. Given its size, eating it will definitely be a gloriously messy act, and we don't mind one bit — we just want it inside of us after savoring every succulent bite.
The Burger Khalifa is part of Firebird Diner's "Burger Domination" menu in honor of International Burger Day on May 28. Can't take that much beef? Also tempting, especially for chicken lovers, is the "Down South Dirty Bird", which is slathered in spicy Cajun remoulade. Meanwhile, if spice matters more to you than size, the smaller (yet still more than satisfying) chilli-topped "Big Tex" and lamb "Arabian Burger" will also be available for your gastronomic pleasure. Whatever you order, it's sure to be finger lickin' good.
WE SAID THIS: Don't miss Food Porn for the Sad Humans on Diets.