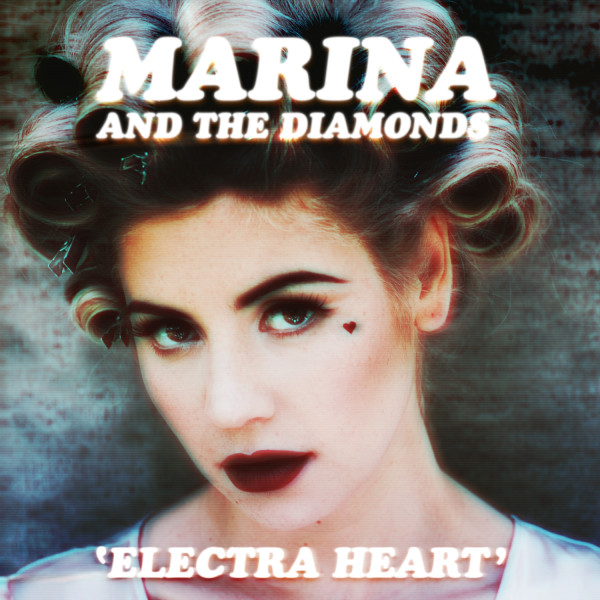 Marina and The Diamonds are back stronger than ever. Trying extremely hard to break into the pop culture scene, their new album Electra Heart does exactly what they set out to do. With hard-hitting dance pop songs such as their first single "Primadonna" and "The State of Dreaming" Marina's soaring vocals packing some genuine emotion will tear through any sound system.
I must admit, that some of the songs fall a little short such as "Teen Idle" and "Bubblegum Bitch" with their cliche lyrics (which actually reminded me of old-school Aqua) and glitchy ballad-like sounds.
However, if you stick to the good ones, you will end up falling in love with Marina and The Diamonds. "Lies" is BY FAR the best track on the album. She shows her vulnerable side and slows the tempo, semi-down. If you look through Youtube, you can find a heart quenching acoustic version which she performs.
Suggested tracks: Primadonna, Lies, How To Be A Heart Breaker.