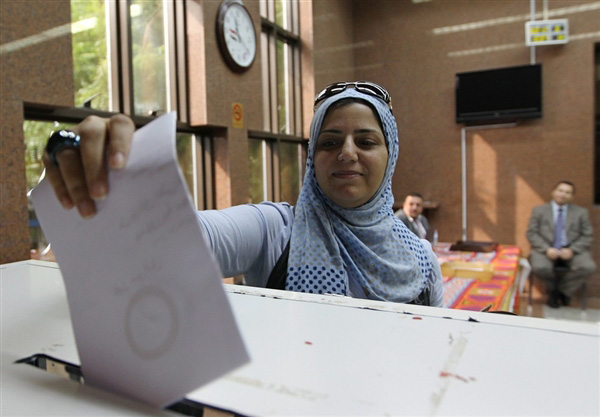 According to unofficial data provided by the Muslim Brotherhood, the constitutional draft has been accpted in the first round by a narrow majority of the voters. "The referendum was 56.5 % for the "YES" vote and 43.5% for the "NO" vote", a senior official of the Freedom and Justice party told Reuters. Turnout was estimated at around 32% of the eligible voters.
In Cairo, the "NO" clearly won, with 57% of the votes. However, in some rural provinces, like Aswan the "YES" won a crushing victory. The constitutional draft has deeply polarized the country, and for many it was more a vote on the acceptance or not of the growing power of the Muslim Brotherhood.
Several Egyptian Human Rights organizations claim that there were serious violations in the process and they call for the first round to be re-held. According to these organizations, some polling stations closed much earlier than the scheduled time, there were not enough judges to supervise the vote and the counting was not monitored by observers. In addition to this, they say that some individuals falsely identified themselves as judges, and in some polling stations women were prevented from voting.
Official results are expected after the second round of voting on the charter, which is planned for 22 December, one week after the first round. Regarding this, there is a sector of society that questions the legality of giving the second-round voters one more week to evaluate the constitutional draft.