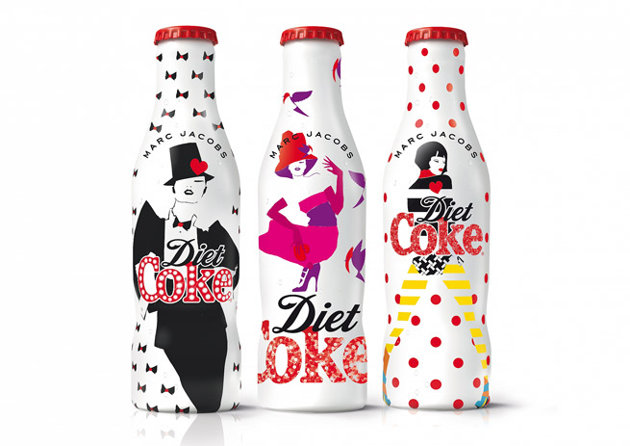 Following Karl Lagerfeld and Jean Paul Gaultier comes the talented Marc Jacobs as Diet Coke's creative director, as it celebrates its 30th anniversary. To mark this announcement, Diet Coke has released a jaw-dropping teaser in which the 49 year old designer strips naked in a Photo Booth. With the advert causing a huge commotion, everyone was eager to see what Jacobs would design.
In celebration of the brand's three decades, Marc Jacobs decided to "capture the rise of female empowerment through the Eighties, Nighties and Noughties" The 80s shows an illustration of a woman empowered, business oriented and chic, while the 90s shows a woman empowered in glamor with flair and attitude. The 2000s is a playful and energetic illustration of a woman in the sporty/laid back decade. The bottle and can design represent Marc Jacobs fun, lightened spirit.
I gotta say bravo Diet Coke for handpicking great designers as their creative directors, and hoping for more hunky roles for Mr Jacobs in the near future.