Egypt's favorite cardiologist, the man who keeps redefining the word "humanitarian," Sir Magdi Yacoub, just gave us another reason to respect and love him endlessly. Egypt's Foreign Ministry announced recently that Yacoub's fourth visit to Ethiopia included performing heart surgeries on underprivileged citizens for free.
A team of 28 surgeons, along with Magdi Yacoub himself, paid a five day visit to the country — as part of the cooperation between Yacoub's heart foundation and the Foreign Ministry that started in 2014.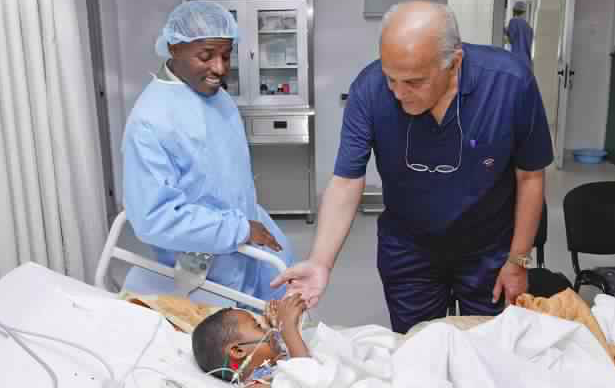 During a press conference, Egypt's ambassador to Ethiopia — Abou Bakr Hefni — explained that in addition to the existing union with the Ethiopian Heart Center, Egypt has established a dialysis center and a gastric bypass surgery unit at St. Paul Al-Alimi Hospital. The ambassador stressed on Egypt's commitment to enhancing the trust between both countries and developing humanitarian relations.
WE SAID THIS: God bless, Magdi Yacoub.