Maadi Just Gave You Another Reason To Visit With Its Latest Shawarma and Crepe Joint Rivoli
Via rivolicrepeandshawerma
Maadi's restaurant scene has a huge gap when it comes to one of our favorite dishes; Shawarma. There are a lot of shawarma enthusiasts out there but there're only a few options available. Moreover, the available options are limited in two aspects; firstly they all just do it the Syrian way, and secondly, their working hours are usually till 12:00 AM. Fortunately, Rivoli just hit the streets of Maadi, and we're all here for it.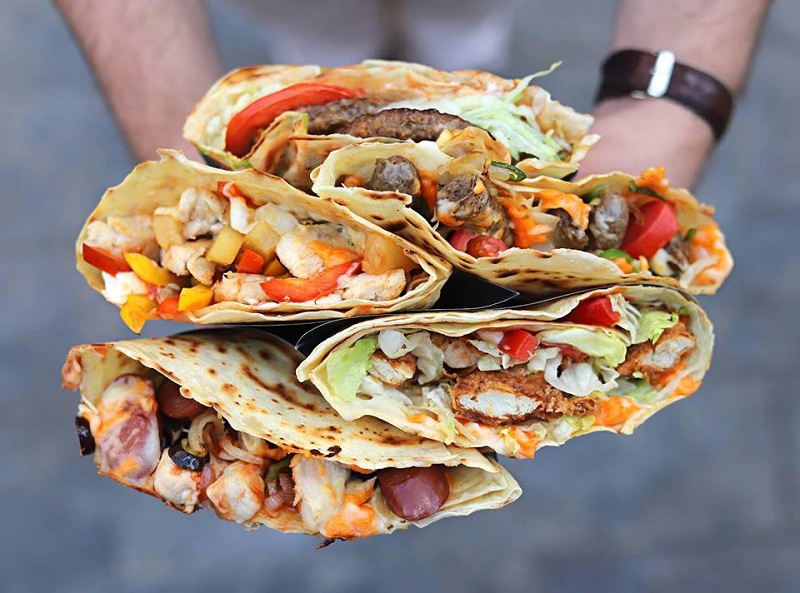 From the same entrepreneurs that brought us the iconic Kebda and Sogo2 brand, Bab El Hadid, comes Maadi's latest hidden gem that focuses on shawarma and crepes. The restaurant is located right next to Bab El Hadid's first branch beside Maadi Grand Mall. The restaurant is guaranteed to cater to your late night food cravings, as it won't close at midnight like other Cinderella restaurants.
My friends and I tried their meat and chicken shawarma, and their sweet and savory crepes, and we literally fell in love. The shawarma comes in the renowned mini bun bread that people miss in Maadi. The bread was super fresh, and the sandwich itself tasted like heaven. The crepes are super cheesy for Maadi's cheese addicts like myself They also offer saj sandwiches, Fattah, and shawarma dishes!
WE SAID THIS: Try it out and let us know what you think.