When one thinks of escaping the hustle and bustle of life in Cairo, one automatically associates this escape with a retreat to some sort of vacation spot around Egypt, or even away from Egypt. This association has been especially hammered in all of our minds, given the posts that have been saturating our Instagram and Facebook feeds from exclusive local and international getaway locations.
While we believe that it is important to travel so as to escape the noise and air pollution that has become commonplace in Cairo, we also believe that you deserve that special treatment, all yeaifr round, not just whilst on vacation. Indeed, Villa Park -the most premium sub community within the larger perfectly integrated Alburouj community- is going to ensure that you receive this special treatment, without having to bother yourself with planning a trip away from Cairo.
Alburouj have already astounded us with the concept that lies behind their 'ready to move in' and finished apartments, whilst simultaneously providing an entire community (not merely a residential compound). It should be no surprise, therefore, when we learn that the concepts of luxury, integration, efficiency, and ease are also central when it comes to their Villa Park neighborhood.
Despite the spacious unit sizes – ranging from 325-425 sqm – Villa Park units all come with superior quality finishing. And, for those of us who just simply love to live life on the fabulous lane, Villa Park is peppered with fine dining restaurants overlooking a gorgeously blue and soul-soothing lake scenery.
If this is not enough gorgeous scenery for you, then you will also be pleased to know that all Villa Park's units will overlook a total of 70 acres of water features and unique greenery. We say 'unique greenery' because Villa Park's units will enjoy a view of the Orchard Park on the northern side, planted  with herbal gardens and fruit bearing trees, therefore ensuring a magnificent scenic experience. This experience is not only good for the eyes, it is also good for the stomach. How, you say? Well, let's just say that residents will be literally able to pick their own produce, fresh and organic.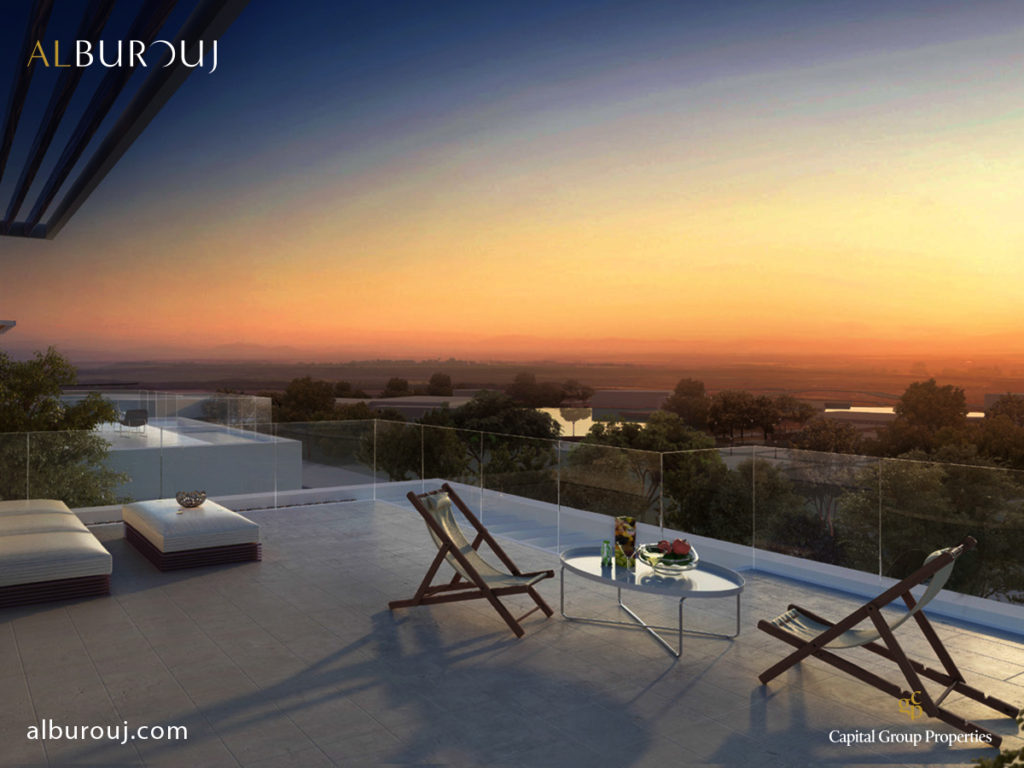 And just to ensure that your health is further taken care of, there will be a local farm shop, enabling residents to have a farm-to-table experience, thereby ensuring healthier cooking for adults and children alike. With all this sincere focus on health, Alburouj have obviously not forgotten to include a 12 KM bike lane and jogging track that is both safe and enjoyable for children and adults.
There are also so many things exclusively catered to the young ones; from a mini petting zoo, to an edutainment park, and a children's playground, you will surely have somewhere to leave your kids, while you enjoy the events that will literally be happening within the heart of the water.
And because of course family and friends will want to come and visit this exclusive and distinctive integrated community, Alburouj's Villa Park will feature a boutique hotel that will have a health and wellness focus. If you consider this, in juxtaposition with the wellness clinic & spa available for all residents, then what you have is a life where relaxation reigns supreme.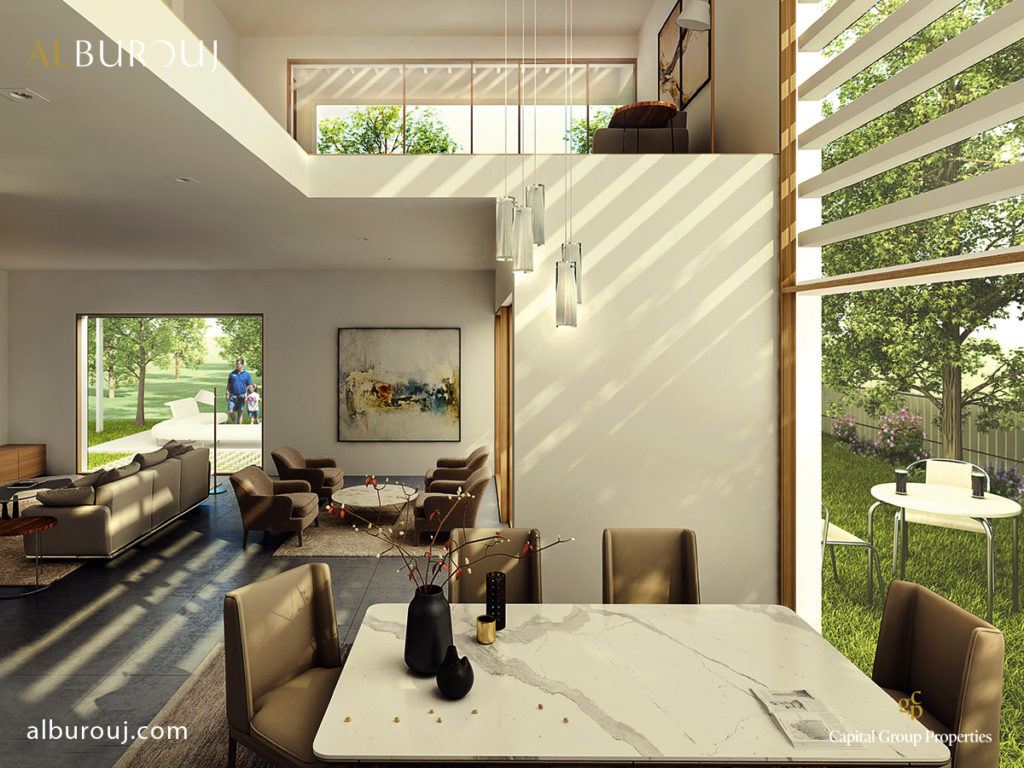 Given all this, one can safely say that luxury, ease, classy taste, and exclusivity are all guaranteed outcomes, when you invest in the competitively and attractively priced Villa Park unit.
WE SAID THIS: Thank you Alburouj for ensuring that distinction and luxury are now a part of everyday life.