Certain areas in Saudi Arabia are currently facing a series of adverse weather conditions, including heavy rainfall, thunderstorms, and strong winds, which are expected to persist until August 29th. The region is ill-prepared for such extreme weather events, as the infrastructure may not be equipped to handle severe floods and storms.
Videos circulating on social media depict the alarming situation faced by pilgrims in Makkah, struggling to circle around the Kaaba at the Grand Mosque. Some individuals were forced to dodge barriers that were blown around, while a widely shared video captured a lightning strike on the iconic clock tower overlooking the Kaaba.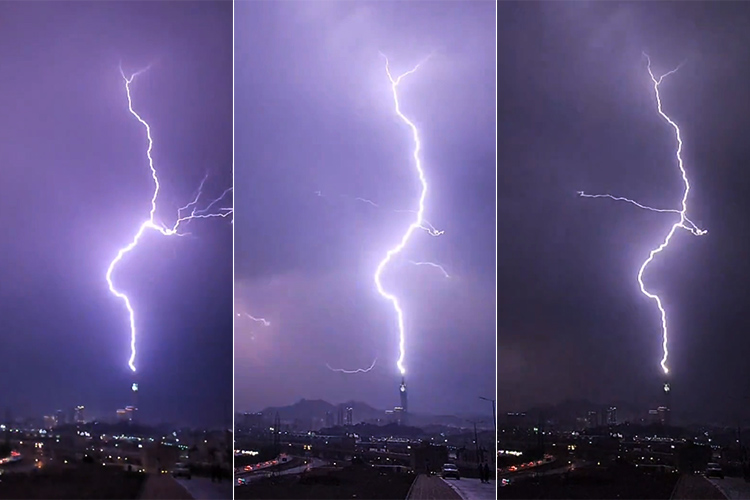 The heavy downpours have the potential to trigger widespread flooding, particularly in low-lying communities near rivers, streams, and creeks. Even developed areas with inadequate stormwater drainage systems are at risk of flooding. Streams and dry riverbeds, known as wadis, are particularly susceptible to flooding. Additionally, moderate winds and dust storms may precede the heavy rainfall, with desert areas experiencing high levels of dust even in the absence of rain. In hilly or mountainous regions, landslides are a significant concern, especially when the soil becomes saturated due to heavy rainfall.
The National Centre of Meteorology has warned of ongoing severe weather conditions in Jazan, Asir, Al Baha, Makkah, and Madinah, as conditions can severely limit visibility and pose a threat to residents and infrastructure. This weather may affect Travelers as well, who should be prepared for flight delays and cancellations.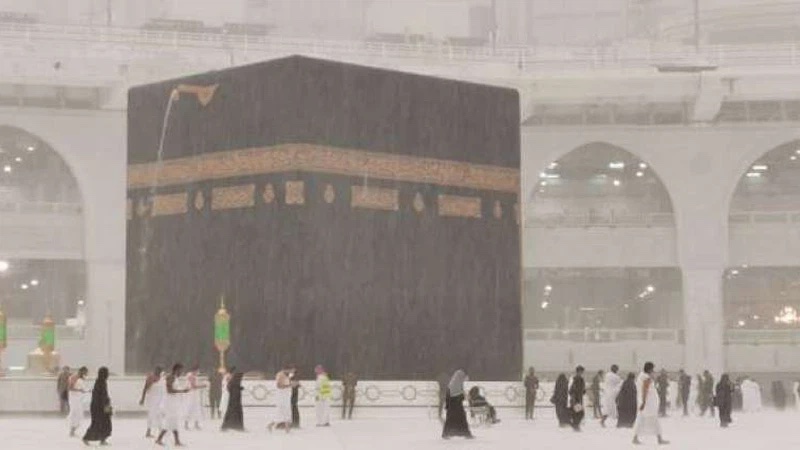 Authorities in Makkah have taken precautionary measures by closing schools due to the heavy rain. It is possible that mandatory evacuation orders may be issued for flood-prone communities in the coming days. Disruptions to essential services, such as electricity and telecommunications, are anticipated in areas that are affected.
As the extreme weather persists, it is crucial for residents and authorities to remain vigilant, prioritize safety measures, and stay updated on the latest weather advisories to mitigate the potential risks posed by these concerning weather conditions.
WE SAID THIS: Don't Miss…Egypt's Suez Canal & Tourism Revenue Surge As Remittances Drop 26%