Lebanese Leading Designers, Elie Saab and Zuhair Murad, Dominated Paris Fall/Winter Haute Couture Week!
By Karim Sheta
Earlier this month, the catwalk of Paris Fall/Winter Haute Couture Week was sparked with the stunningly striking creations of Lebanese fashion designers, Elie Saab, "King of the Red Carpet", and Zuhair Murad. The event included a total of 34 designers who displayed their latest collections honoring Haute Couture, which is French for "High Sewing" or "High Dressmaking" and considered to be the highest form of fashion. Thanks to Mimi Raad, Image Consultant at MBC Group and Curator of the Instagram page @mimiraadstyle, we can get a more helpful and professional analysis of the Lebanese geniuses' artwork.
Saab's latest collection was inspired by renowned Spanish architect Antoni Gaudí while Murad was channeling Imperial Russia in his fall-winter couture collection with a nod to military suits.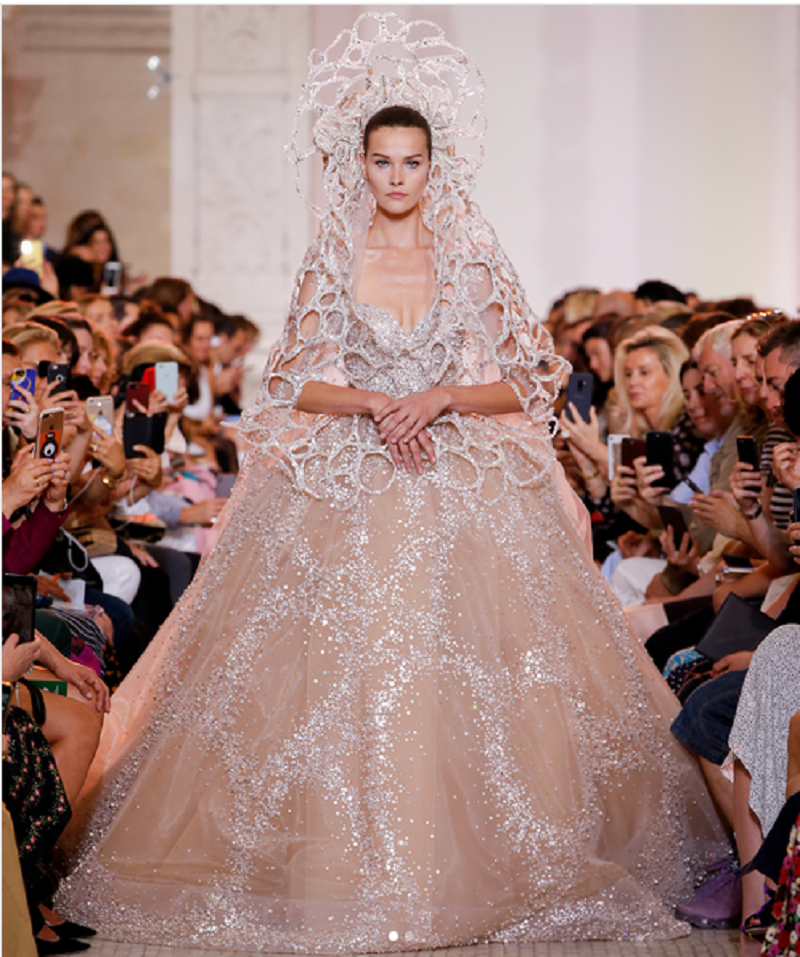 To quote an excerpt of Raad's opinion on Saab's dresses,
 "Saab is known for romantic silhouettes, with rich textile s and intricate details, the couture's core. True to his style, he delivered delicate gold embroidery and swathes of sequins, and that's his signature fairy-tale aesthetic. But [I wasn't a fan of the] 'ruffle-mania'. I couldn't help but prefer the looks that were the most restrained."
As for her opinion on Murad's work,
 "From bright blue, rich red accents, to pale hues of green, grey, blue and ivory, the colors served as a luxurious backdrop for elaborate beadwork. "Rich fabrics like velvet, duchesse satin, lace, and chiffon were used in a harmonious palette. With this profusion of opulence, this collection looked more womanly than girly."
On an unbiased note, it has been generally acclaimed that both designers always take bold moves to dazzle their clients and to honor their names that have been cemented in the industry.
WE SAID THIS: We are not surprised but we got definitely allured by these masterpieces!