Ella Tannous, a seven year-old Lebanese girl, has suffered a lifetime of issues in the first year of her life. Now, six years later, the ghosts of what happened to her still haunt her. In 2015, Ella had her limbs amputated due to an illness that was misdiagnosed at first. This led to severe deterioration in her health. Her father then sued the first doctor, asking for justice for his daughter; saying if it wasn't for this misdiagnosis, they could have saved her earlier. As a result, a judge ruled in favor of Ella, thus, leading doctors boycotting work, to protest against the court's verdict.
Ella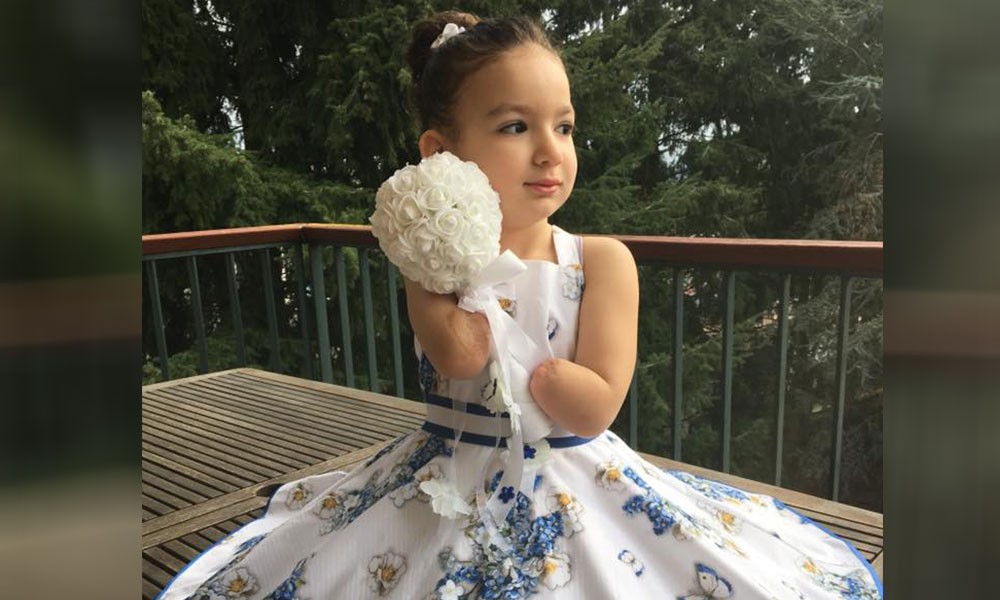 In 2015, Ella had a fever, water-filled lungs, and kidney failure. After getting diagnosed with a simple cold, she got worse, and had to be dragged to three different hospitals, until the AUBMC took her in. It was then ultimately discovered that she had a rare virus in her blood. The doctors starting attacking the virus with the necessary meds until she could breathe, and her kidneys were working normally. The only issue was the blood clotting that occurred in her limbs, causing gangrene. The doctors could have tried to treat the gangrene, given the risk that it might not be treated and further spread, or worse, resulting in amputating her limbs. After multiple consultations, they came to the realization that they need to amputate her. Due to the first misdiagnosis, her illness got worse, and the devastating results could have been avoided earlier.
The verdict
The court's verdict ruled in favor for Ella, who now requires medical care for the rest of her life. The court order stated that the American University of Beirut Medical Center, Hôpital Notre Dame des Secours in Jbeil, and the two doctors, Essam M. and Rana Sh., to pay in total an amount of LBP 9 billion ($5.9 million) for damages to Ella, in addition to a monthly income for life, estimated at four times the minimum wage. Additionally, the hospitals and doctors will need to pay an amount of LBP 500 million to the father of the child, and LBP 500 million to the mother, as a result of the life-long damages.
Consequently, doctors have stopped working from Monday, the 10th of May, to the end of the week, demonstrating against the verdict. The doctors, joined by private hospitals, stopped receiving patients except for emergencies, to protest against the judicial decision in paying compensation to Ella Tannous. While Ella's family praises the judiciary, the hospitals and doctors' state of anger remains. Doctors of different ranks have sat in protest in front of the Palace of Justice in Beirut, stating that the ruling is unfair.
The situation is tough, and is getting tougher as time goes. From an economical drop, to unemployment, to corrupt health care, this is not an easy ride for Lebanon at the moment, and certainly not for Ella, may she live a prosperous life.