Kuwaiti Travel Blogger Visits Heavenly Beaches and You Won't Believe Where They Are
Via Hani Al Mousawi
Kuwaiti Travel Blogger Hani Al-Mousawi is no stranger to exotic trips and impressive Instagram posts. Whether it is insane bedroom views in Vietnam, enjoying a dip in Japan's hot volcanic springs, or sipping a cup of tea on a Pakistani mountain, Al-Mousani gives us a peak of the world's non-commercial hidden gems.
This month, the blogger found himself sharing photos of heavenly beaches that many could not believe were just around the corner. Apparently, Arabs have been spending a fortune to visit Bali and the Maldives, when Yemen is an affordable piece of heaven.
The travel blogger shared his favorite moments while visiting Yemen and the Qalansiyah beaches which are out of this world. Qalansiyah is a town on the main island of Socotra. Its approximate population is 4,000, most of which are fishermen.
Al-Mousawi compared the blue water to those of popular touritic sites as the Maldives and Greece.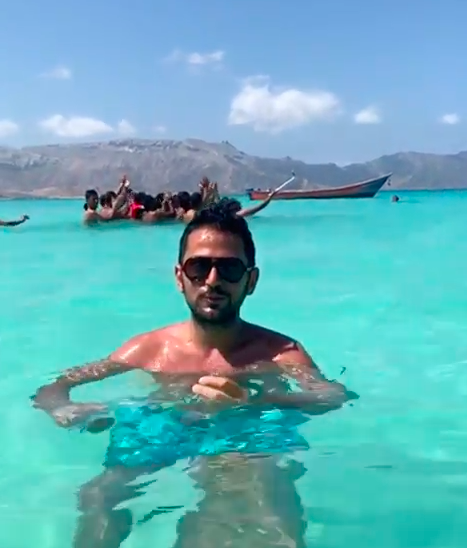 And it's not only the crystal clear blue water, this video of becoming one with nature is travel goals. Feeding goats beneath the iconic blood tress of Socorta? Yes, please!