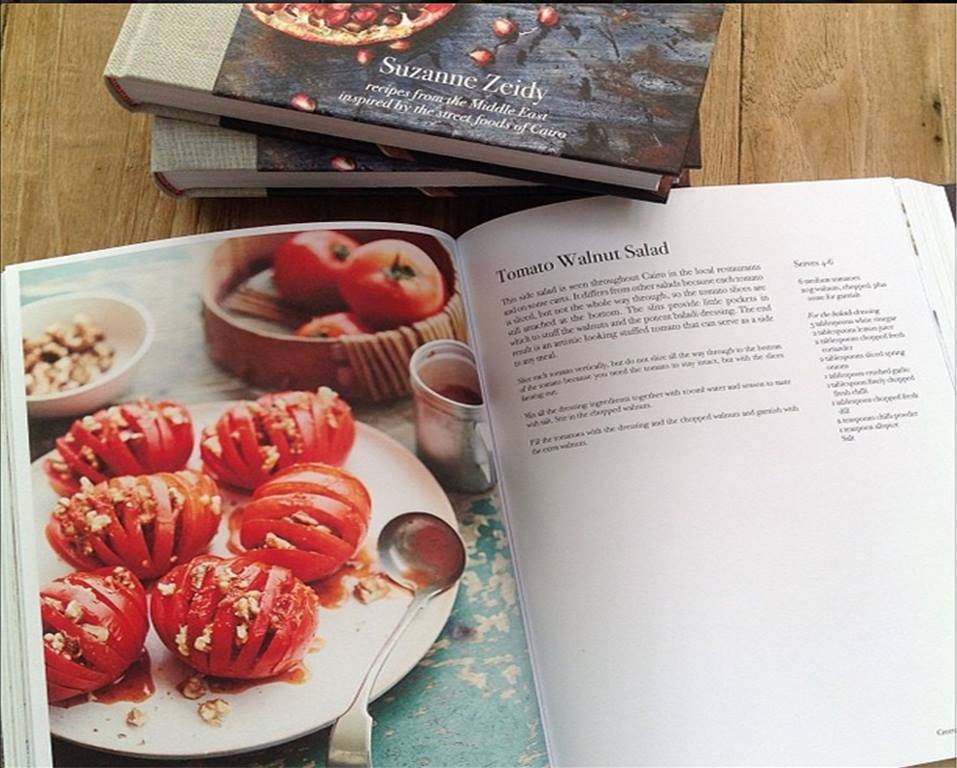 "I like to think that Cairo Kitchen is at its heart a kitchen, rather than a restaurant" – Suzanne El Zeidy – co owner of Cairo Kitchen and author of The Cairo Kitchen Cookbook.
Gracing the Egyptian food scene in the hustling and bustling capital for over a year now, Cairo Kitchen has definitely succeeded in raising the bar with its unique approach when it comes to our favorite tasty, well known Egyptian dishes, coupled with simple cool branding, clean packaging and service – all under one roof.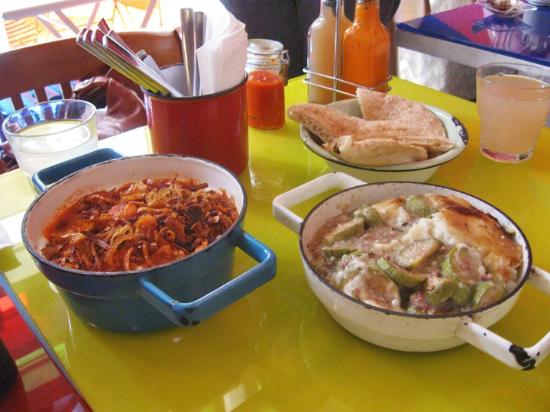 Using good old Koshari as their inspiration, Cairo Kitchen managed to expand their menu while keeping it very simple with their own special touch to include as many hearty meals as possible similar to the ones everyone grew up with, like Molokheya, She'reya, Mahshi, Bamia, Sharkaseya, Beatroot Salad, Classic Rotisserie Chicken (Ferakh Mashweya) and more.
After making its way to everyone's hearts and stomachs, one of the owners behind the Cairo Kitchen team decided to take it to a whole different level by launching the first cook book by Cairo Kitchen entitled Cairo Kitchen Cookbook: Recipes from the Middle East inspired by the street foods of Cairo.
This is not any ordinary cook book; Suzanne El Zeidy passionately and cleverly managed to bring something new to the table. Directed and supervised by a team of local and international experts in the field, the attention to detail, starting with the type of paper used for printing, book cover, art direction, quality and styling of photos, concepts, chapters, recipes and stories is simply amazing.
Major hats off to the effort invested in what I myself as a passionate foodie at heart find a work of art and a cultural pride! She also managed to give the book the right kick to be exported and marketed abroad, which is also another great edge. The Cairo Kitchen Cookbook deserved no less than a fancy private gala launch at La Bodega a few months back (before La Bodega sadly departed our world), which was a huge success, landing in the hands of all attendees and friends of attendees alike.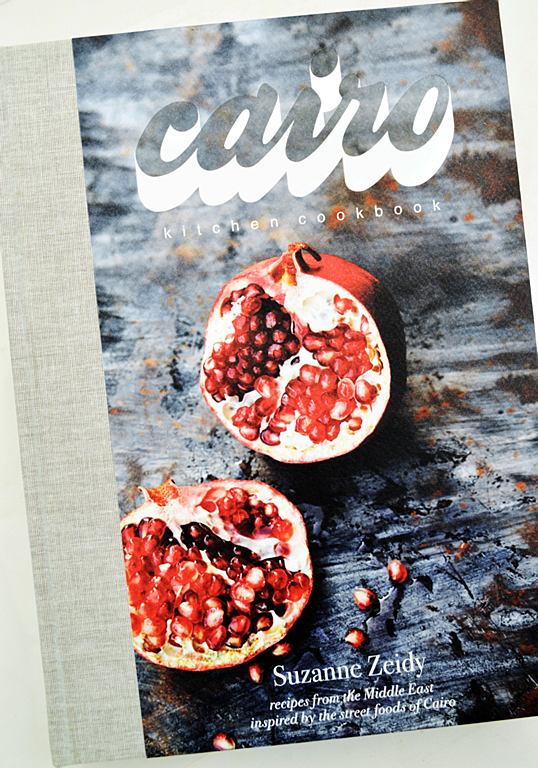 The Cairo Kitchen Cookbook embraces artsy, beautiful food photos as well as close up and abstract shots of different cultural aspects of Egypt: palm trees, bread baskets, semeet bread rolls, foul carts, fatatry guys – you name it. Suzanne starts off with a brief intro about Cairo Kitchen and how it came to be, her journey within the food world – which led her to La Bodega and Cilantro and later Cairo Kitchen – along the years with her partners, her family food habits, which fired up her food passion and a few more insights into the wonderland of food in Egypt.
With the sections neatly divided into Breakfast, Mezza, Soups, Greens/Beans/Grains, Street Food, Family Style Meals, Pickles/Preserves/Dressings/Pastes, Desserts and finally Drinks, this is a really cool food guide that allows every recipe to tell a little story to the reader along with the ingredients and a mouthwatering picture or two of the dish. The recipes are truly Egyptian in essence, but some manage to fold in a Middle Eastern twist, making it versatile and easy to cook anywhere.
The Cairo Kitchen Cookbook will have you flipping every page over and over and over again even if you decide not to cook anything at the end. It's eye candy that I have not seen for so long on shelves at local bookstores, produced by someone Egyptian. Whether you're a beginner in the kitchen, someone who really values what goes into your tummy, an amateur looking to self-improve your skills or someone who just likes to peer into cookbooks and discover more about local cuisine, don't let this book far from your sight, it's truly worth every penny.
WE SAID THIS: For more of Alia's food writing, check out her Kitchen Kulture series.