By Nour Hassan
Sometimes the places you least expect to appear on your radar are harboring all the potential
A month ago, Puma Middle East posted a whimsical image of a Middle Eastern girl on a classic Merry Go Around – circa 80's childhood playgrounds – dressed in head to toe Puma and the location was tagged as Jeddah, Saudi Arabia. The images were taken by Abdulrahman Abdullah, a photographer that revolutionized the scene in the country.
Levi's Middle East recently collaborated with designers in the region and globally on the anniversary of their iconic jeans trucker jacket. One of the most prominent and hyped of their collaborations was with Arwa Al Banawi, a Saudi Arabian female designer, creating garments for the modern Arab female on the go. This Dubai based designer is from Jeddah, and portrays her cultural roots through fashion, adding elements of local dress to classic streetwear apparel.
Jeddah based photography and art directing duo Ryan Nawawi and Ali Chaaban worked on a project for Nike and Vice a few months ago; they were asked to depict life in Jeddah through the lens of youthful creatives in the city. The duo came up with a series entitled "Satellite Culture"; these images went viral and were posted on Hype Beast and Highsnobiety, paying homage to the amalgamation of street-wear meets Saudi cultural dress using the classic white thobe as their main motif.
I visited Jeddah in December for two weeks; having grown up there I'm familiar with the city and its culture. As the founder of Radical, an online magazine based in Cairo, I did a little research as to what the art and fashion industry is like in the city at the moment. I came across Homegrown Market, the city's first concept store hosting a variety of local and regional brands in a refined and curated space.
Artists, designers, and coffee lovers alike come together in this spacious showroom founded by Tamara Abukhadra, who I got to chat with on the significance of such a place and the crucial role it plays in cultivating knowledge and awareness about the fashion industry in Jeddah. Homegrown Market gives designers a physical platform to showcase their work; one that never existed before in the city.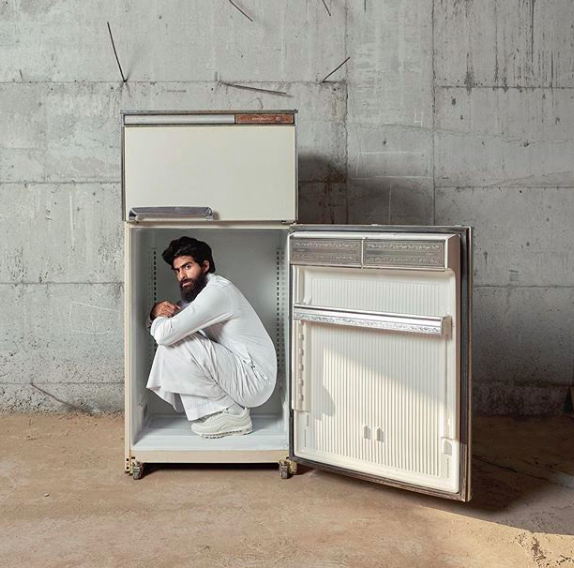 For many reasons, Dubai has claimed the reigning title of 'Fashion Capital' in our region – the MENA. This insight holds true for now, due to the vast majority of photographers, designers, and moguls of the industry moving to this business hub in order to be, for like of a better phrase, in the eye of the storm.
Having collated a roster of the region's best talents, not to mention being the home base for reputable publications, such as Vogue Arabia and Harper's Bazaar Arabia, Dubai seems to have the current lead.
However, there are several cities in the region, Jeddah included, hosting just as much talent and buying power, which have yet to be truly uncovered.
Upcoming brands like Jordan's Tania George, Egypt's OKHTEIN or Saudi Arabia's Arwa Al Banawi are proving that the Middle Eastern designer has something very novel to add to the fashion scene. These are the brands and clothes that will represent a revolutionary generation for fashion in the Middle East, one that cherishes its culture and hones in on its essence by translating it into creative expression.
Stereotypes are slowly being demolished one by one in Saudi Arabia due to radical reforms such as women being allowed to drive this year, cinema theaters reopening for the first time in 35 years, and cross-gender mingling in public spaces being normalized for the first time ever by societal laws.
Fashion is an industry rooted in the avant-garde and driven by change and freedom of expression. Jeddah, being the most liberal city in Saudi Arabia, seems to be making the most out of recent reforms and riding the waves of change straight to the finish line. Stereotypes can be deceiving, and one by one members of the art and fashion community in this underestimated city are making headlines and putting Jeddah under the radar.
WE SAID THIS: So do you think that Jeddah is the Region's fashion underdog? let us know in the comments below!