Making history within the sleek floored expansive basketball court of Ball Arena in Denver was Jamal Murray, the Denver Nuggets Jamaican-Canadian point guard with Syrian roots who became the first Arab to win an NBA title. During the NBA finals, his team, the Denver Nuggets won its first championship title after 56 years following their victory over Miami Heat. That win was in no small part due to Murray and his teammate Nikola Jokić scoring together 42 points during the title-clenching game.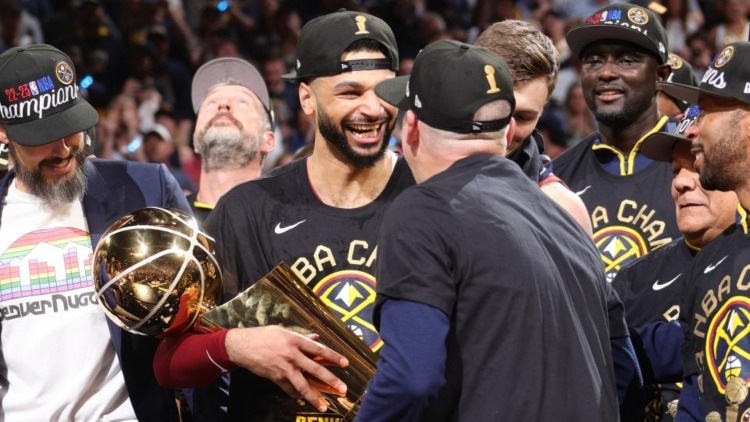 Following the win, Murray looked up with pride and tears at the thousands of fans roaring and cheering for him. It was a special moment for Murray and cemented him as a key player in the NBA. He began his journey with the Denver Nuggets back in 2016. Before joining the team, he attended the Athlete Institute Basketball Academy as well as Orangeville Prep which is considered one of the best prep school basketball programs across Canada.
For many, his current NBA journey is considered a huge comeback as he recently blew out his knee after enduring over a a year of rehabilitation from an ACL tear on April 2021. That didn't stop Murray from pushing to succeed. Throughout his 2023 NBA run, he managed to average at 20/5/10 in a championship series, joining the likes of LeBron James and Michael Jordan.