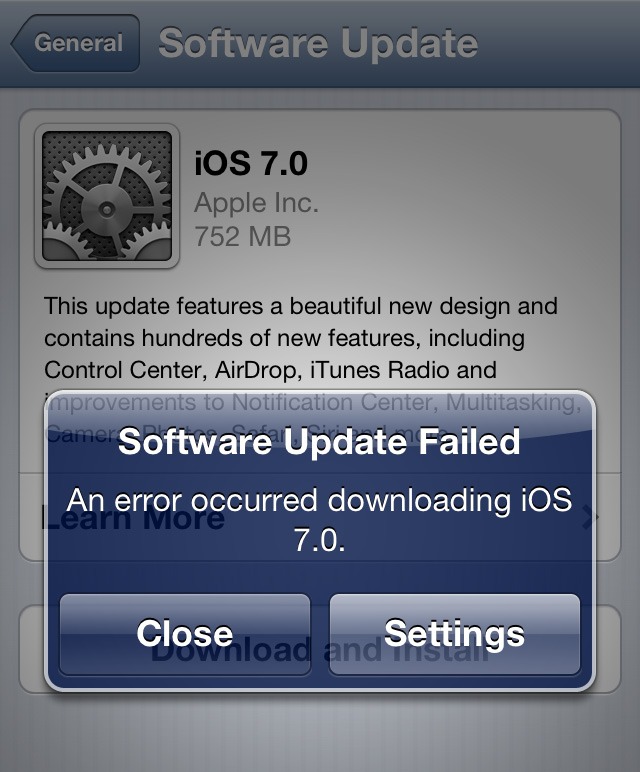 iPhone Users from all over the world trying to get the new iOS 7 update have encountered an issue during the installation process with iPhone and iPad owners reporting a "Software Update Failed" error while downloading the software from Apple's servers shortly after the iOS 7 release.
Just a short time ago, Apple released iOS 7 for iPhone, iPad and iPod touch, pushing its largest update in years out to owners of its mobile devices. Problem is, many of those trying to update to the new software are encountering a nasty little error that prevents iOS 7 from installing onto the iPhone or iPad.
While downloading iOS 7, we ran into a "Software Update Failed" error that prevented us from continuing the iOS 7 download. The error looks like the screenshot above.
We're still waiting for server load to decrease maybe we'll see the light of day at the end of this tunnel.