The Internet Just Crowned These Two as Ramadan's Most Stable TV Couple
Via CBC Drama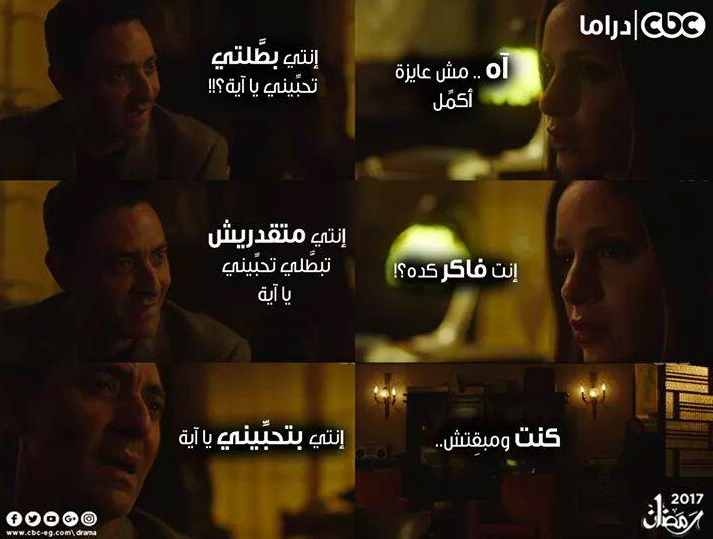 Via CBC Drama
We've had our faces glued to our TV, phones and laptop screens for the past three weeks. One thing that has resonated with all of us, from watch Ramadan series, is the fact that relationships suck. There is not a single show on TV without a cheater. While every year the cheaters are usually men, this time the tables have turned and women are having affairs left and right.
We have a bitter ballerina who was cheated on by her husband and best friend. We have a man who is in love with his stunning wife, yet she is too chic for his taste which turns him off, and pushes him to leave her for someone from a different social class.
We have a woman cheating on her husband with his business partner, while her sister is cheating on her obviously gay husband with her music teacher, all whilst being in love with her best friend. We have another woman who was falsely accused of cheating with her brother in law, but she is actually cheating with her husband's boss. Long story short, no one has morals this month and we find ourselves scared of love. But once again, the Internet had something hilarious to say, and we can't stop laughing.
Someone just crowned the characters of Nader and Amgad from "La Totfe2 El Shams" as this Ramadan's most stable couple. It goes without saying, the relationship is anything but stable. However, amidst a sea of cheaters, liars and conniving women, these two boys definitely made it to the top of the list. The post has now garnered over 1,000 shares.
For those of you who haven't read one of the millions of posts online, Nader is a rich and entitled young man who married Aya, played by Jamila Awad, only to turn out to be involved with another man. It is never bluntly said out loud, but Egypt got it.
"لما انت عارف عني كل ده اتجوزتني ليه؟ عشان أنا أعظم قصة حب عشتها في حياتك؟ ولا عشان أفوت لك زي ما انت بتفوت لي" نادر قرر يواجه آية والموضوع خد منحنى تاني خالص! | #لا_تطفيء_الشمس | CBC Egypt

Posted by CBC Egypt on Thursday, June 15, 2017
WE SAID THIS: We get it, we get it, there is nothing stable about this relationship, but it is still the funniest thing we've seen online. Sorry, not sorry.