Despite the Coronavirus pandemic, going to the countryside seems to be a great idea as it's away from the dangerous city fuss and close to fresh air. However, you must remember that COVID-19 comes from wild nature, which means that any wild animal is a potential virus carrier. And insects are not an exception as well. You may contact mosquitoes, roaches, tick bugs, and other insects by accident and catch a disease without even knowing.
Your house or flat can also be potentially dangerous if it's under the attack of flies during the hot season. If it's your case, hurry up to learn how to get rid of flies. However, you don't have to panic, because here's a guide to all potentially dangerous insects in 2020. 
COVID-19 Background
Severe Acute Respiratory Syndrome (SARS), Middle East Respiratory Syndrome (MERS), and 2019's Coronavirus Disease – all of them appeared in the animal world before hitting humanity. These viruses can be transmitted by direct contact with an infected animal or by consuming meat or other products that didn't pass the appropriate processing.
As for the insects, there is still no proof that they can or cannot carry the virus. This means that insects are potential virus carriers, and we should beware of them until scientists figure out the truth. Now let's take a look at the possible insect carriers.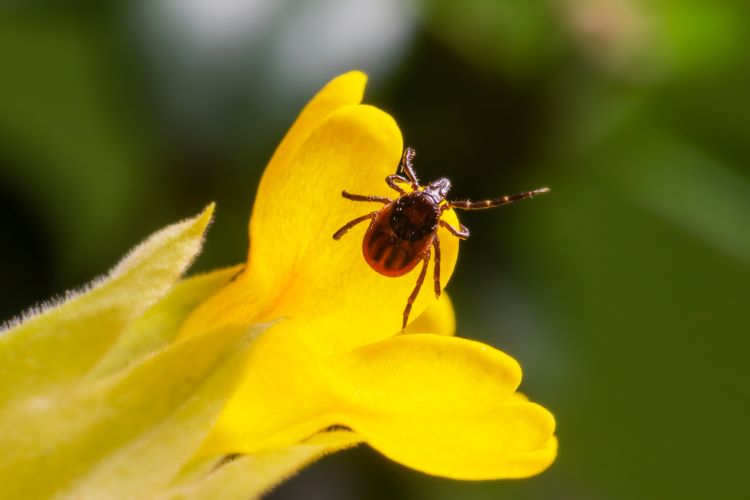 Tick Bugs
These mini pests are always dangerous as they are the most common carriers of encephalitis that killed over 150,000 people in 2015 alone! Scientists have found that causative agent of encephalitis and several other viruses can survive within the tick bug shell for over 13 years. During its long life, a tick bug can infect any animal or human. Both of them can later infect more individuals noninvasively. To avoid bites of tick bugs during your weekend in the countryside, you have to wear clothes that cover your entire body. Remember that any contact with wild animals is either forbidden, even if they're friendly.
Flies
Flies are best friends of more than 60 diseases all over the world. They infect pieces of food and skin of animals or people. To deal with them, we recommend you to use sticky tapes and electric pest bates. Besides, you can also use simple window protection coverings that can easily prevent flies and many other insects from getting into your house.
Fleas
Fleas have been the major spreaders of the plague since ancient times to the middle ages. These microscopic parasites are very jumpy, which lets them travel very far and get into any place. They can infect domestic animals and people with oodles of pathogens, including helminthiasis, encephalitis, and many others. Of course, the middle ages are history, but there are no guarantees that fleas that feed on bats are not COVID-19 carriers.
Cockroaches
These nasty, nimble bugs are some of the most dangerous insects. They breed incredibly fast and eat any garbage that appears on their way. Moreover, these pests are as well cannibals, so they can eat corpses of infected insects. If you notice any signs of roaches in your apartment, hurry to buy powerful baits or better call the extermination team.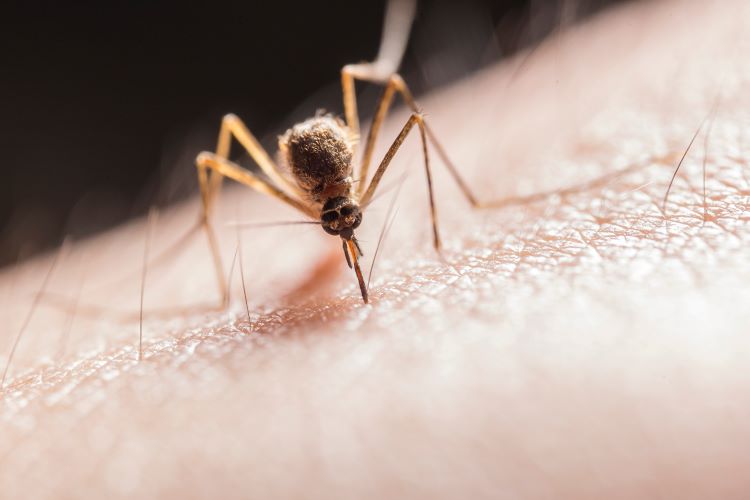 Mosquitoes
Mosquitoes are famous carriers of encephalitis, malaria, and several others hardly treatable diseases. Every year, they infect over 200 million people in Asia, the Middle East, South America, and Africa. They can carry infected blood within their paunches and infect several people during their short lives.
What Are The Best Preventive Measures?
While all of the insects are only potentially dangerous, there's no need for any special treatment. Use average pest baits and poisons to keep them away from your dwelling, and don't forget to disinfect your arms if you touch one by accident. You should also watch your kids when they're playing outside. In any case, there is no reasons to panic. Follow the hygiene rules, and you'll be safe.
WE SAID THIS: The more you know the better; stay safe Scoopies!