As the summer heat drives many Egyptians to seek refuge on the North Coast, inDrive City to City offers a convenient and reliable transportation service. Why go through the hassle of driving for hours when you can be chauffeured, sitting comfortably in the back, while enjoying your playlist and scenery? Whether it's a quick weekend escape or an extended vacation, inDrive ensures that you'll make memories that'll last a lifetime and enjoy an unforgettable experience with every trip. Embrace the future of travel by booking your next trip with the world's fastest-growing mobility app of 2022.
Booking your road trip this summer has never been more convenient. It's as simple as booking a regular city trip, you'll confirm your start and end destinations through the app, and sit back and relax while you're matched with a driver that suits your terms. You can access the platform through inDrive's super-friendly mobile and desktop apps, as well as on your favorite web browsers.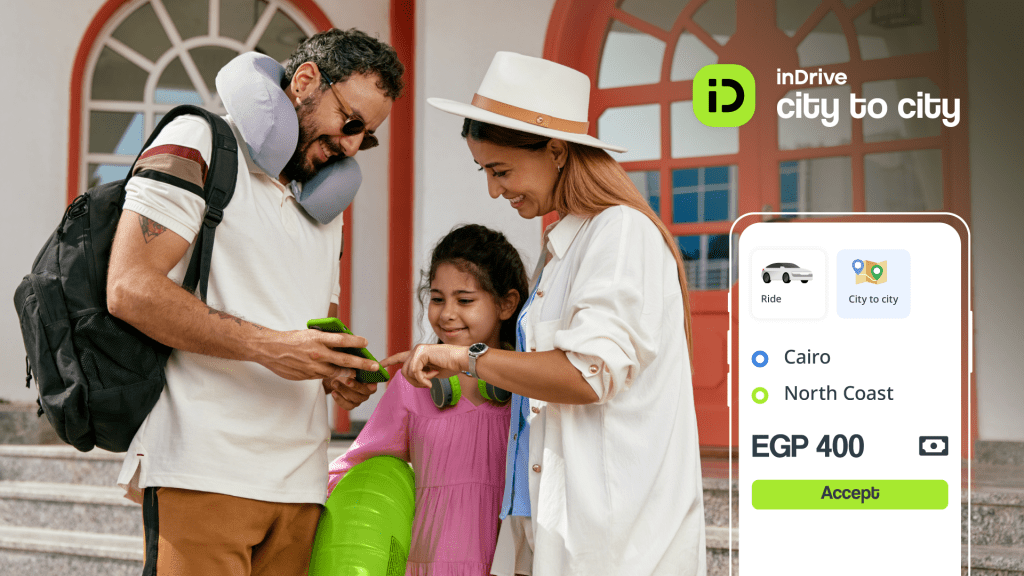 What sets inDrive apart from all other transport services, is that it empowers passengers to find a driver who suits their needs in terms of timing, route, and most importantly pricing. The "Set Your Price" concept allows you to propose the fare upfront, giving drivers the option to accept your offer, suggest a different price, or decline and choose another. This approach enables drivers to work adequately on their own terms by accepting the trips they prefer while allowing passengers to enjoy a more convenient and affordable door-to-door travel experience. With every ride, inDrive unleashes a wave of emotion that washes away the frustrations of past travel experiences.
In addition, inDrive will have you feeling like a VIP ensuring a pleasant and private car ride. Ride solo with no carpools, disturbances or distractions. Just you and your thoughts on your delightful journey up ahead. With inDrive City to City, you can say goodbye to inconvenient schedules and crowded buses. It's simple and hassle-free, the driver picks you up and takes you to your agreed destination, efficiently and safely.
With every interaction, a symphony of trust is composed, as both passengers and drivers are empowered by a system of mutual ratings and reviews that cultivates an environment of ease and reliability. This ensures that both drivers and passengers can travel with confidence, knowing that they are paired with someone they feel comfortable with.
To use inDrive, you'll need to be a registered user, and all drivers' documents are double-checked and verified. This way, there's no room for incognito activity on the platform as a crucial security feature. Furthermore, the mutual rating system lets both drivers and passengers handpick only the top performers for a smooth and reliable ride. inDrive's unwavering commitment to safety and security ensures that every step of your adventure is protected.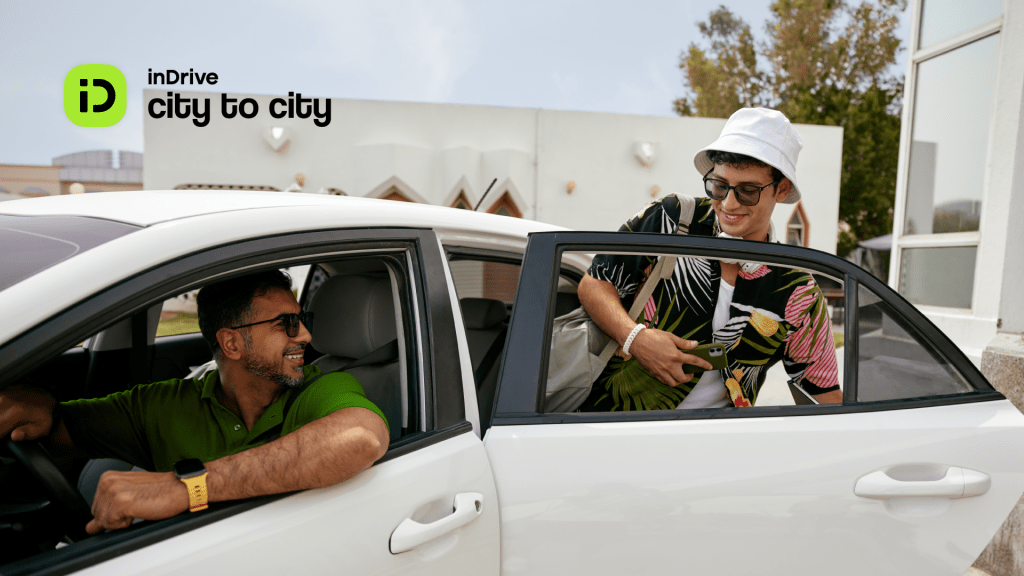 inDrive's business model places the power back into the hands of the people. No longer will you be subject to exorbitant fees. Instead, inDrive invites you to embark on a truly collaborative adventure, where the passenger and the driver come together to determine a fair and reasonable price. Say goodbye to the soulless confines of traditional transportation and embrace the exhilarating freedom that comes with setting your own course.
While inDrive operates in an astounding 48 countries, the Middle East, with Egypt leading the charge, emerges as a vibrant market for this extraordinary movement. Join inDrive on their journey as they challenge the very essence of injustice in the world of transportation.
WE SAID THIS: Don't Miss…Ride-Hailing App inDrive, Lights Up Cairo's Streets One Billboard At A Time