Pakinam Amer is an award-winning Egyptian journalist. Along with some of her colleagues, she worked on a documentary about an alternate reality where the voyage to the moon was a failure. The film is called In Event of Moon Disaster, and uses deepfake technology to show how dangerous this synthetic media is. And, the movie just got nominated for an Emmy!
I was senior writer on the project. It was a big team so I am really just a cog in the wheel, but it's been really exciting to work on it and to see our ideas conceptualized and brought to life. The film was intended to be an immersive storytelling experience at the intersection of nascent technologies and the issues they could plague societies with.

Pakinam Amer said.
Deepfake – where people can't differentiate between real and digitally created content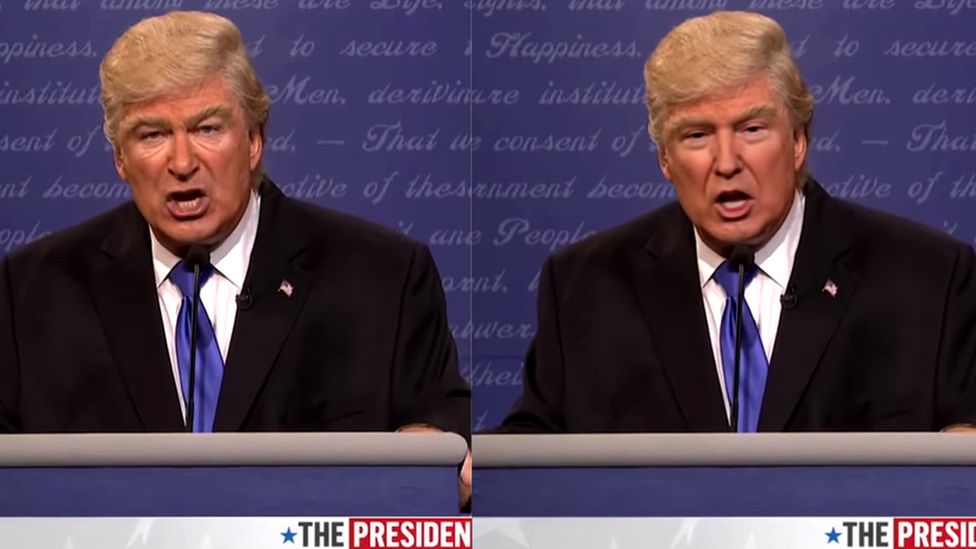 The picture on the left is the original one, and the one on the right is fake, and this is exactly how Amer's movie was structured: rewriting the entire event of the moon landing. The documentary alters the event and ends in disaster, portraying to the world how things would have turned out if the moon landing never happened.
We wanted to use the popularity of the moon landing as a segue into talking about deepfakes as a tech that might blur the line between reality and fiction.

Pakinam Amer said.
The Massachusetts Institute of Technology Centre for Advanced Virtuality production was released online in 2020, and went viral for its usage of deepfake technology. It invoked fear in people of not knowing what's true and what's fake. In the film, it featured former U.S. President Richard Nixon giving a speech after the mission's failure, which was written to be read in case of failure. Yet, using deepfake technology, the footage of him giving the speech was manipulated in a way that it was actually said after the moon landing failure.
The seven-minute film takes viewers on a rollercoaster, where Neil Armstrong and Edwin Aldrin die on the mission with the crashing of the spacecraft. The speech is especially scary once viewers realize that this speech isn't the original one, further highlighting the dangers behind deepfake technology and AI. While it could be useful, particularly in art, there is no denial in its use for harmful purposes.
The movie was a huge hit, landing it a News and Documentary Emmy nomination in the Outstanding Interactive Media in the Documentary category. "It's quite intimidating to be nominated in the same category as Sir David Attenborough, but it's also kind of flattering," said Amer.
In Event of Moon Disaster