A child with autism spectrum disorder (ASD) must be taken into consideration, as it doesn't only affect the person himself but the family all together. A person with ASD, whether a child or an adult, is highly sensitive to the slightest sounds, touches, smells, or even sights that might seem normal to you.
World Autism Awareness Day takes place on April the 2nd each year to encourage countries to raise awareness about people with Autism globally. On the 12th annual year, Arab countries showed their support to this cause, fighting the stigma surrounding Autism in the Middle East.
So, without further ado, here are pictures from different countries around the region showing their unwavering support regarding Autism:
Jalila Children in Dubai showing support on Autism Awarenesses Day by lighting up Dubai's Frame.
Abu Dhabi is all lit in blue in support of people with autism.
Syria, Damascus participated in the campaign nationwide supporting World Autism Awareness Day.
Lebanon's Ahl Organization lit up the iconic Sayida Harisa Statue in blue as an initiative to support Autism Awareness Day.
Lubna Center for Special Education in Jordan also supported Autism Awareness Day.
Burj Khalifa beautifully covered itself in blue lights.
In NYUAD Community Outreach in the UAE showed support to Autism as well.
In the UAE, Sheikh Zayed Air Navigation Center was lit in blue too!
Landmark Hotel in Amman also showed its support yesterday.
In Egypt, 57357 cancer hospital participated in raising awareness on Autism Day by going all blue as well.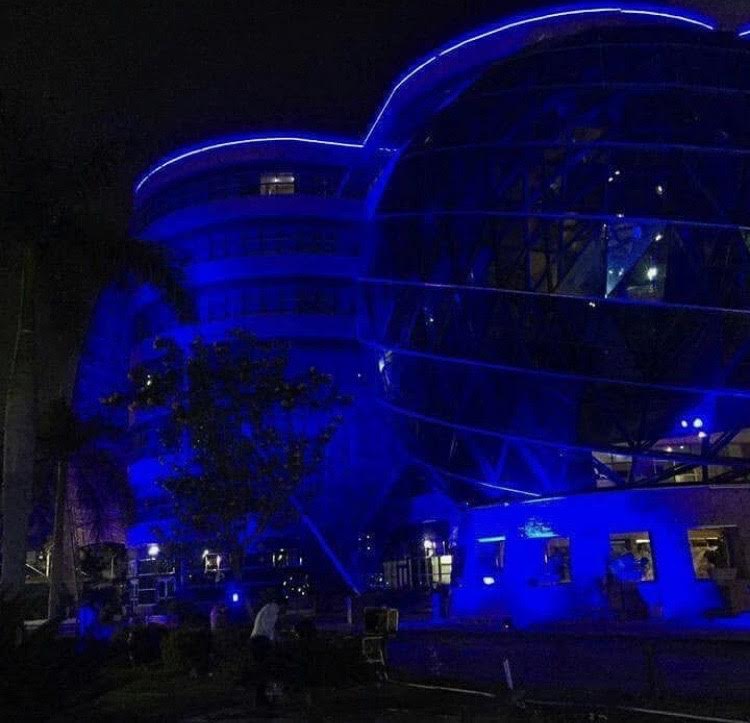 WE SAID THIS:  Autism acceptance is all about inclusion!