Ahhh, Ain Sokhna. Our savior from boring Cairo weekends and our easiest getaway. But let's be honest, spending anything more than a weekend in Ain Sokhna could get a little bit boring. Well, not anymore as Tatweer Misr Developments join forces with top Italian architects, 5+1AA, to create a little part of Italy on Egyptian soil that aims to bring the Italian spirit, beauty and elegance to Egypt, making you go "MAMMA MIA!"
Il Monte Galala will be launched on the eastern seaboard of the Suez Gulf. Designed to make you feel like you've been teleported to the land of pizza and spaghetti, the compound features Crystal Lagoons, a stunning beach and five-star hotels, all of which are fully equipped to cater to anyone with limited mobility.
But what makes Il Monte Galala so special is that it's set to completely change the vision of vacationing in Sokhna and here's why:
Crystal Lagoons, Stunning Seaside and Phenomenal Landscapes
Il Monte Galala isn't just a little heaven with its ambiance and atmosphere, it will also feature breathtaking scenery with waterways designed by Crystal Lagoons surrounded by Sokhna's magnificent landscape. Wherever you decide to relax, you're bound to have an incredible view, with 1.3 km of shoreline and 3.3 km of swimmable lagoons. You should also know that they'll have the first lagoon on a mountaintop in Egypt!
Boutiques, Cafes and Nightlife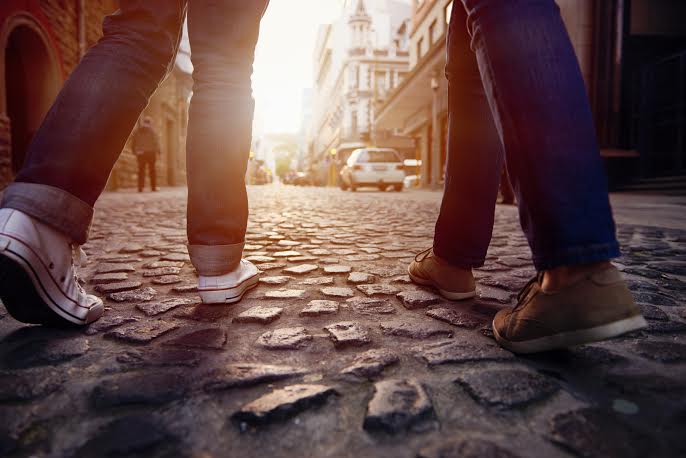 With everything designed to make you feel like you've stepped into a little version of Italy, Il Monte Galala will also have a "Trastevere", an old town that is flooded with boutiques and cafes for you to enjoy the Italian spirit with like-minded individuals when you're not hanging out around the crystal clear lagoons or getting a tan on the beach. And when the sun sets and the stars start to appear, there will be a number of places you can go to and just party! Who would've thought Sokhna could be that much fun?
Mountain Park Adventures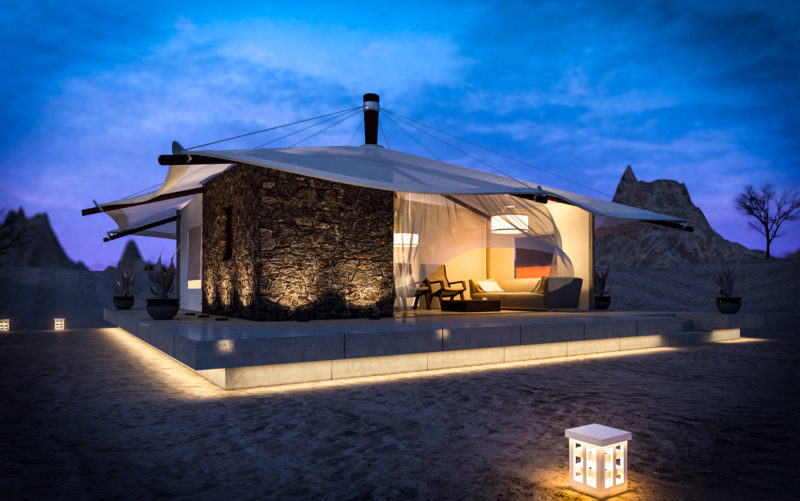 In collaboration with Rock n' Rope Founders Omar Samra and Nora Kafafi, Il Monte Galala will be home to not only the first Mountain Park in Egypt, but also the largest in the Middle East. The next time Sokhna comes to mind, you won't think just about chillaxing, you'll be ready to get your adrenaline pumping with all kinds of activities, including for the first time in Egypt: GLAMPING. Yes, glamorous camping. There will also be desert and beach camping with only the best beach camping tents, zip lining, mountain lodging, mountain biking, trekking, rock climbing and a rope obstacle course.
Five-Star Luxury Hotels and Spas
If you're not going to be one of the lucky people who own a chalet, townhouse or villa at this to-die-for resort, you'll still be able to enjoy the facilities at three five-star luxury hotels, one of which is a spa and a retreat luxury property. The next time you head to Sokhna, prepare to feel royal, because you're about to be pampered like never before.
Art Quarter

For all you culture vultures, Il Monte Galala's Art Quarter will feature unique pieces and sculptures designed by some of the world's top artists, including Fabrizio Plessi who will create three works of art.
WE SAID THIS: Find out more info about Il Monte Galala on their website.