The phenomenal mobile manufacturer, Huawei, are introducing two smartphones that are set to dominate the Egyptian market and make you go yalahwi. The GR5 2017 and the GR3 2017 are two phones that will cater to every Egyptian's needs.
There are several reasons why Huawei's new GR Series are expected to make a huge impact on the Egyptian market. One (VERY) big reason is that the brand ambassador for Huawei is none other than superstar Yasmin Raeis. It is great to have an influential icon such as Raeis to join forces with the mobile giants.
Remember the buzz around their front camera when it was first introduced? Huawei is now introducing a new concept of duality, as the GR5 2017 will have a two rear cameras in addition to the front one. This innovative feature is set to revolutionize phone photography as we know it.
Huawei went beyond just their very beautiful design; which definitely shows with the high-quality aluminum body of GR5 2017 and the dual 2.5 glass unibody of the GR3 2017. Whether you're going for the badass GR5 2017 or the elegant GR3 2017, you're definitely investing in a great mobile phone.
You won't miss any of your precious moments. Why, you say? Their new fingerprint feature takes just 0.3 seconds to unlock.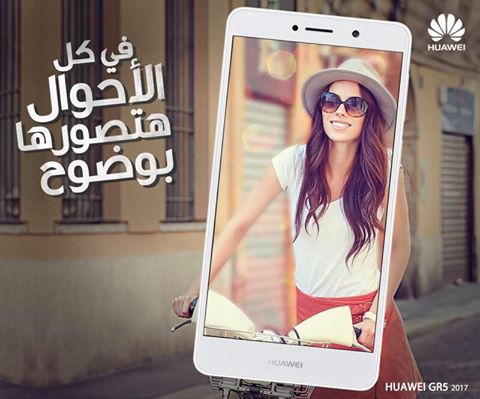 Additionally, and thanks to the GR5 2017's huge 5.5 FHD screen, you could catch up with the latest Game of Thrones' season while being stuck on 6th of October bridge! Both smartphones can access 4G and have performances that are similar to a gamer's laptop (aka the best).
Huawei didn't stop at just that! They launched a one-of-a-kind activation in Citystars, Mall of Arabia and Cairo University where you basically take a personality test that will determine what kind of person you are. On top of actually finding out who you really are, it will also help you decide whether you should get a GR3 2017 or GR5 2017. Don't worry if you've missed them, as you can still apply for the test online by clicking here.
WE SAID THIS: Wait till we slay the selfie game with our Huawei GR3 or GR5, we haven't decided yet.