Musée Yves Saint Laurent, better known as fashion icon Yves Saint Laurent is one that has had a rich upbringing; a story worth telling, just like his rich fashion. Born in Oran, Algeria on August 1, 1936, to French parents. The designer was talented at a young age, he would create his own paper dolls in order to assemble the fashion shows of his dreams. From reading literature to borrowing his mother's fashion magazines, Laurent constantly aspired to be in the fashion world. Living in Algeria until he turned 20 he used his childhood and rich background to create fashion that would turn him international and become one of the most renowned fashion designers of the 21st century, with his signature on designs, exceeding 30,000 pieces.
Due to its richness, the house is being restored and turned into a private museum by Algerian businessman, Mohamed Afaan. After purchasing the house, the businessman enlisted fellow Algerian architect, Youssef Farnan for the restoration process. The restoration journey took a whole year as the architect wanted to bring back the spirit of Laurent's childhood. They aimed to do so by looking back at old photographs and archives that gave them insight into what that period was like and how they can turn this house back to what it was like so that when people visit, they feel like they have been transported back to this simpler yet richer time.
Moreover, the house itself dates back to the early 20th century during the French occupation of Algeria. In this house, Laurent created the design that got him the award for the best design from the Paris fashion competition in the late 50s. This design is what led him to Christian Dior's workshop who eventually became his Creative Director at only the age of 21.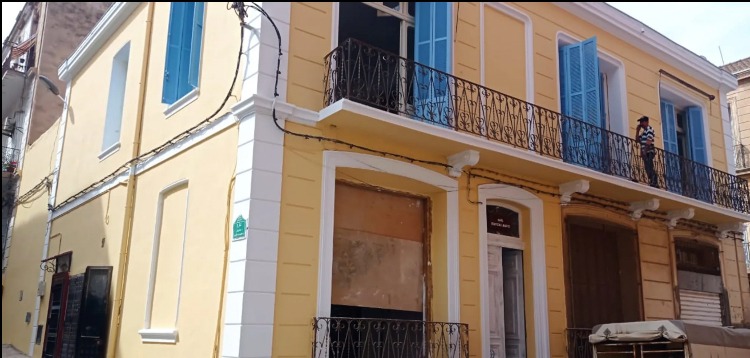 Laurent was quite fond of Algeria; in particular Oran. It was a large part of what shaped his character and his inspirations in life and for that reason, it was important for the house to be restored and open to the public who are seeking inspiration from an important figure such as this incredible designer.
"Oran, not Paris, was our world at the time. Nor was it Algiers, Camus's metaphysical city with its stark truths, or Marrakech, with its beneficial pink magic. Oran, a cosmopolitan place made up of merchants from everywhere and especially somewhere else, was a city that sparkled in a multicolored patchwork under the calm North African sun." (Yves Saint Laurent in 1983)
The museum is set to open its doors to visitors starting June 26th.
WE SAID THIS: Don't forget… Uncovering The Journey Of Saint Laurent & Marrakesh