Even though it's not snowing in the UAE, you can still feel the Christmas spirit all around you. Since we're already in the first week of December, now is the best time to get ahead of the crowds and start your Christmas shopping. While a nice sweater or a new gadget will always be appreciated, why not treat friends and family abroad to something unique and locally made? Scroll down for a few great places to find the perfect gift for your loved ones at home.
Al Ghadeer UAE Crafts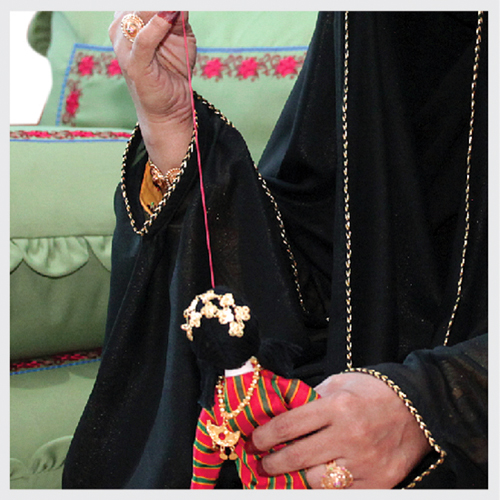 This inspiring organization aims to empower underprivileged women by providing them with training, materials and a platform to market and sell their handicrafts. They sell everything from shoes with traditional embroidery to handwoven palm leaf coasters and handcrafted notebooks. To top it off, Al Ghadeer has an online store!
The Makers Guild, Dubai
A self-proclaimed "melting pot of talented artisans and designers", this concept store is absolutely full of gorgeous contemporary pieces inspired by traditional designs and crafts. The Makers Guild is a fantastic place to find some really unique and memorable gifts! Check out their page to get a better idea of what they've got to offer.
Deira Gold Souk, Dubai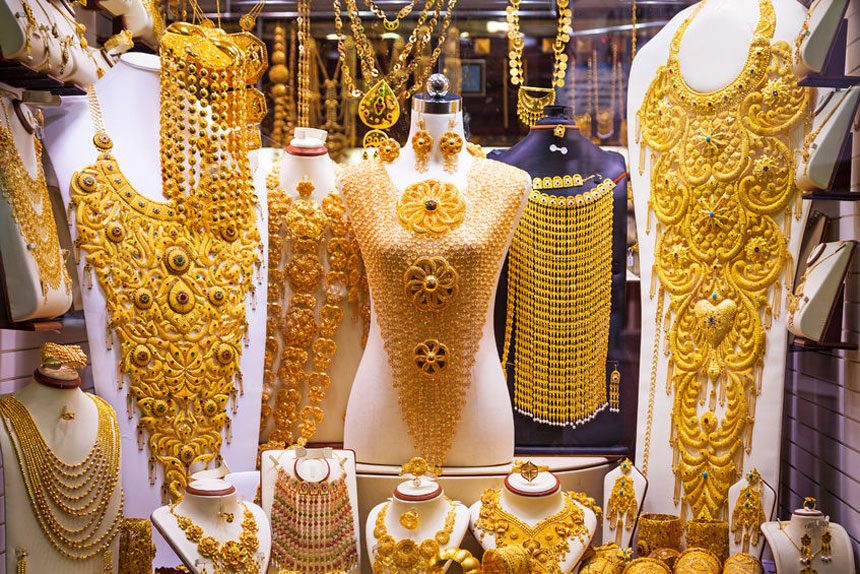 You can never get enough of gold jewelry. The Deira Gold Souk has over 300 retailers that offer tons of glittering gold anytime you visit! There's no better way to enjoy an authentic Arab market experience more than a visit to this amazing Souk, where you can enjoy all the dazzling display of gold and precious stones.
The Perfume Souq, Dubai
Just as authentic as gold, and sometimes just as expensive, a unique perfume can make a great gift for that special someone. The Middle East has a rich history of perfume making and a walk through the perfume souq can be quite an experience!
Souk Madinat Jumeirah, Dubai
This traditional market will give you the traditional marketplace experience, minus all the heat and the noise of other local marketplaces. At Madinat Jumeirah, you have lots of options for gifts for your family and friends, from different Arab handicrafts and jewelry to souvenirs and many other local delicacies.
A seasonal souk at Bab Al Shams, Dubai
Want to feel the Christmas spirit while you're still in the UAE? Bab Al Shams Desert Resort and Spa will be hosting its annual Christmas ceremony, starting on Friday, December 6th from 6 pm to 7.30 pm. The luxury desert resort will kick off with a tree-lighting ceremony, inviting all the guests to enjoy the seasonal souk, as well as beverages at the Al Forsan Garden. An event that is full of celebratory cheer and winter goodies will have you all set with your Christmas shopping.
WE SAID THIS: Are you done with your Christmas shopping yet?