Hosni Mubarak Gets Released and Returns to His Heliopolis Villa
FILE PHOTO - Former Egyptian President Hosni Mubarak waves to his supporters inside a cage in a courtroom at the police academy in Cairo April 13, 2013. REUTERS/Stringer/File Photo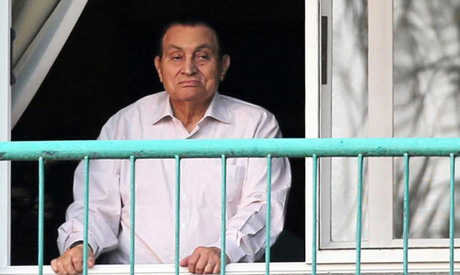 After spending six years in Tora prison and Maadi Hospital, the former Egyptian president Hosni Mubarak has finally been released.
Following the outbreak of 25th of January revolution, we've been suffering from a political and economic turmoil. The former president, along with countless political figures, have been under arrest in the well-known case of killing the demonstrators. Yet, renowned lawyer, Farid El Deeb, just announced that the general prosecutor decided to release former president Mubarak, who has been detained in Maadi's Military Hospital.
Mubarak will return to his Heliopolis villa within a day or two. El Deeb informed Youm7 in spite of Mubarak's release, he is still under house arrest and precautionary measures will be taken to prevent his travel and the disposition of his assets.
WE SAID THIS: Let us know what you think in the comments section…