With Valentine's day around the corner, a lot of single people out there might be thinking about their single status, wondering if this should have been the year that they have gotten a date for Valentine's? But I am here to tell you to hold your horses, because who really needs a date when we have Kareem Abdel Aziz. The star who oozes charm and charisma. Egypt's bad boy and heart-throb, all rolled into one. While Abdel Aziz is one of the most dynamic actors to date, he has definitely presented a lot of unforgettable roles in the romance genre. From the college student to the married guy, we still quote his characters until now. So here's a list of his top six romantic roles that are bound to keep every type of lonely heart company on Valentine's.
For the Anti-Valentine's
Hisham – "Leh Khaletny Ahebak" (Why Did you Make me Love you?)
This one goes out to the singles or pessimists in life that are simply anti-valentines. In "Leh Khaletni Ahebak," we follow Hisham (Abdel Aziz) as he faces the dilemma of having to choose between marrying his fiancée or reconnecting with his past girlfriend who is still in love with him. A Sandra Nashat classic that highlights Abdel Aziz with a character who is sweet, genuine, and easy to fall for.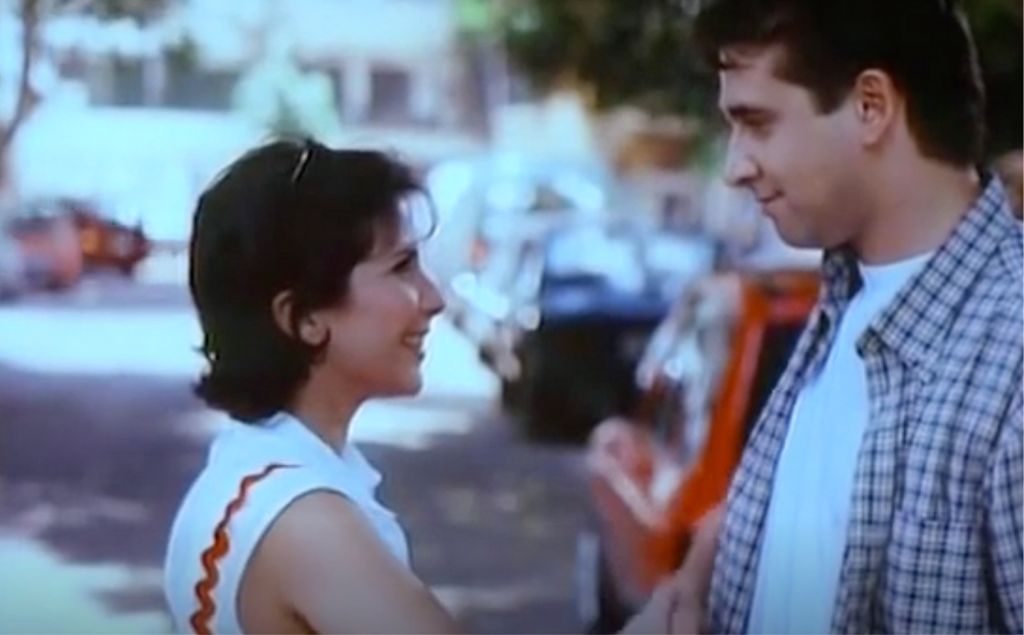 For the Valentine That Still Believe in Fate
Hassan – "Abo Ali"
If you're someone who genuinely believes that they'll run into their true love when they least expect it, in the strangest place, then "Abo Ali" is the film for you to binge on this Valentine's day. Abdel Aziz plays the unforgettable role of Hassan, a hustler who cares for his family but when things go unexpected during one of his cons, he runs into Salma (Mona Zaki), an unbalanced girl who makes him see the world differently. The character of Hassan is easily one of Abdel Aziz's best characters as he's the perfect blend of sharpness that's cut through with charm, and isn't that we look for in a Valentine?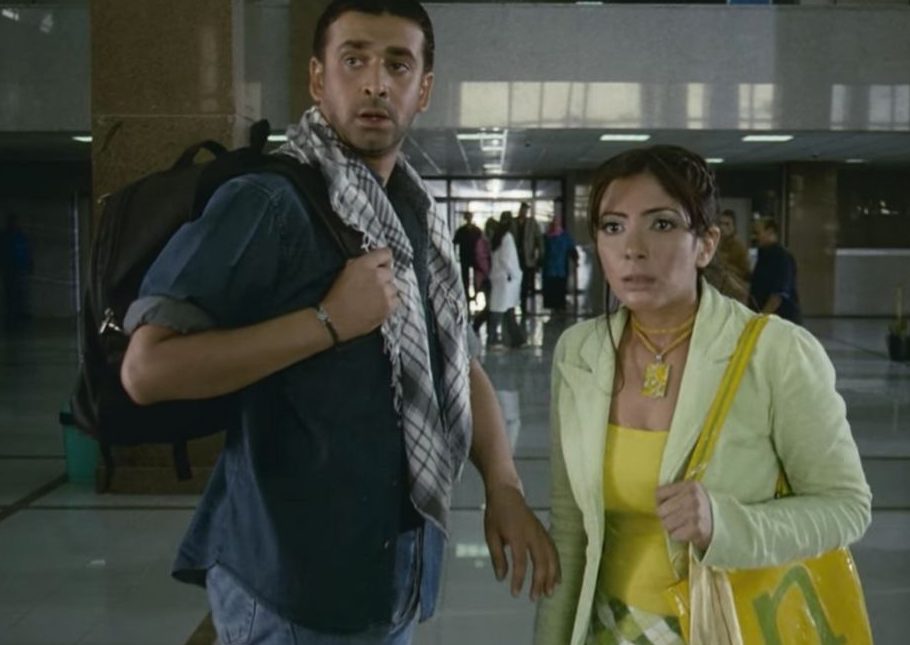 Reda – "Fe Mehatet Masr" (At Cairo's Train Station)
Another film where the sequences are built heavily on fate and chance encounters is "Fe Mehatet Masr." While this film could've easily turned into a chain of trainwreck moments, it does not. Instead, we're graced with Reda, a diligent worker, who stakes out the Cairo Station to sell catalogs in order to meet his quota. Desperate for cash, he pretends to be married to Malak (Menna Shalabi), a rich girl who was stood up by her boyfriend at the station, with plans of meeting her parents. Reda and Nada's relationship is unique, to say the least; it creates the perfect harmony of lightness and seriousness, and Reda's willingness to always step in to save the day will make any heart swoon on this Valentine.
For the Valentine That Believes Change is Healthy "Daana Te3'ayrt 3shanak"
Basyouni – "El Basha Telmeez" (The Student Cop)
This binge is for the girls that believe that love goes hand in hand with change. Changing for your partner to make the relationship work. The "da ana te3'yaret 3shank" (I have changed for you) mentality. In "El Basha Telmeez" we follow Basyouni, a rigid cop who goes undercover in order to bust a drug operation at a university. This case leads him to fall in love with Enji (Ghada Adel), the girl who changes for him. Basyouni is the perfect package. He's protective but confident, cool yet sensitive, making him the best man to spend your Valentine's with.
For the Valentine That Doesn't See a Point in Celebrating It
Adham – "Nady el Regal el Sery" (The Secret Men's Club)
In this Ayman Wataar hit, we track Adham (Abdel Aziz), a married man who goes on an adventure of 'self-discovery' away from his wife, Hager (Ghada Adel). Not only are Abdel Aziz and Adel an iconic couple but the character of Adham is just different from any of the past roles that the talented actor has played before. Adham is complicated, layered, and funny. He's a type that will make you want to stay away from relationships and Valentine's altogether but that doesn't mean that he isn't still quite entertaining to watch.
Khaled – "El baad La Yezhab Lel Maazoun Marten" (Some People Don't Revisit the Marriage Officiant)
Similar to "Nady el Regal el Sery", "El baad La Yezhab Lel Maazoun Mareten" is the ultimate divorce film for the people that are no longer feeling love because their relationships aren't smooth sailing. This leads them to not be counting down the days for Valentine's Day as that won't be the day to make the difference in their relationships. That's the case with "El baad La Yezhab Lel Maazoun Mareten" where Khaled has a mishap that leads the entire world to be divorced, including him and his wife, Thoreya (Dina el Sherbini). The character of Khaled is reckless and passionate, a wild combination to kick back with on Valentine's day.
Let us know, who is your ultimate Valentine?