The Middle East is full of endless jaw-dropping beautiful destinations just ready to be visited. In Dubai's UAE, lies a secluded village in the name of Hatta. Flooded with all things ranging from picturesque mountains to sparkling lagoons, the village has plenty to do.
Recently it has been announced that Hatta is getting a facelift, being rebranded into "Highlands of Dubai." Here's all you need to know about the mountains only an hour and a half away from Dubai if you're looking to escape the hustle and bustle of city life.
Local Produce Through The Souq
Aside from the scenic view, the Dubai village is also creating a souq. With an aim of supporting local farmers, Hatta Souq is set to sell everything from local vegetables to fruits; in addition to creating dining settings ranging from cafes, restaurants, and food carts to entertainment spaces.
Mattar Al Tayer, Dubai's Commissioner-General for the Infrastructure, Urban Planning, and Wellbeing Pillar and Chairman of the Supreme Committee to Oversee the Development of Hatta, mentioned how the souq is a vital step in supporting farmers and agriculture.
"Under the directives of our leadership to provide business opportunities for the people of Hatta and enable them to contribute to the region's development drive, the Supreme Committee has developed a programme to provide farmers guidance, resources and marketing platforms for their products."

– Al Tayer
Mobility Solutions & Cycling Projects
Aside from the things to do, Hatta has been expanding in other ways through its transportation methods. From rental vehicles to electric scooters, the village has been aiming to create roads will less traffic; making it an accessible touristic site for its visitors.
This is also seen through the implementation of the initial phase of a track for cycles and mountain bikes expanding 11.5 km from the Hatta bus station to Hatta Dam. Construction is currently underway to develop a 6km cycling track in the city.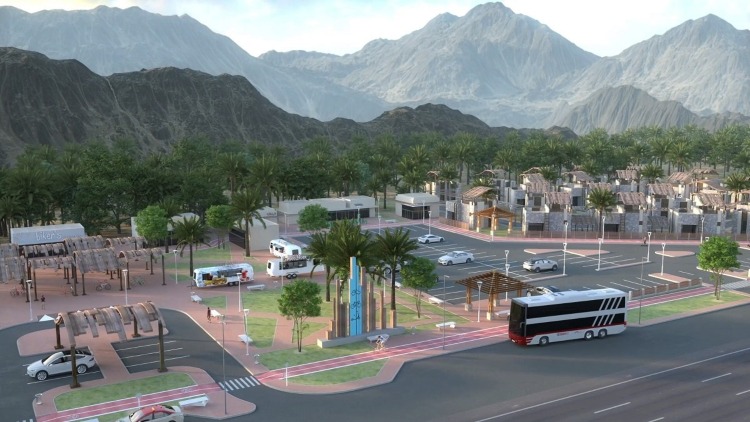 The Future of Hatta: Highlands of Dubai
With a range of upcoming projects such as the souq and cycling, through its rebranding over the next two decades under the auspices of Sheikh Mohammed bin Rashid Al Maktoum, Vice President, Prime Minister and Ruler of Dubai, Hatta's master development plan aims to create a wealth of social and economical development discussion; from the likes of Hatta South Tower to Wadi Al Majarra, Hatta is becoming Highlands of Dubai through framing its natural and historical attractions into a dynamic tourist locale.
WE SAID THIS: Don't Miss…A Budget-Friendly Guide To Dubai's Coolest Pools & Beach Clubs