The holiday season is most definitely the most wonderful time of the year, however, shopping for gifts could become a hasstle for anyone with a tight schedule. Nevertheless, with the realm of e-commerce blowing up in the region, there's another world of shopping right at your fingertips, and we've got you covered with our top picks of online shopping websites in the Middle East.
Most of them offer cash on delivery, free returns and seasonal deals. So don't bother going out to your nearest mall in this cold weather, just give these sites a visit:
FASHION
Sukar – All over the Middle East, ships internationally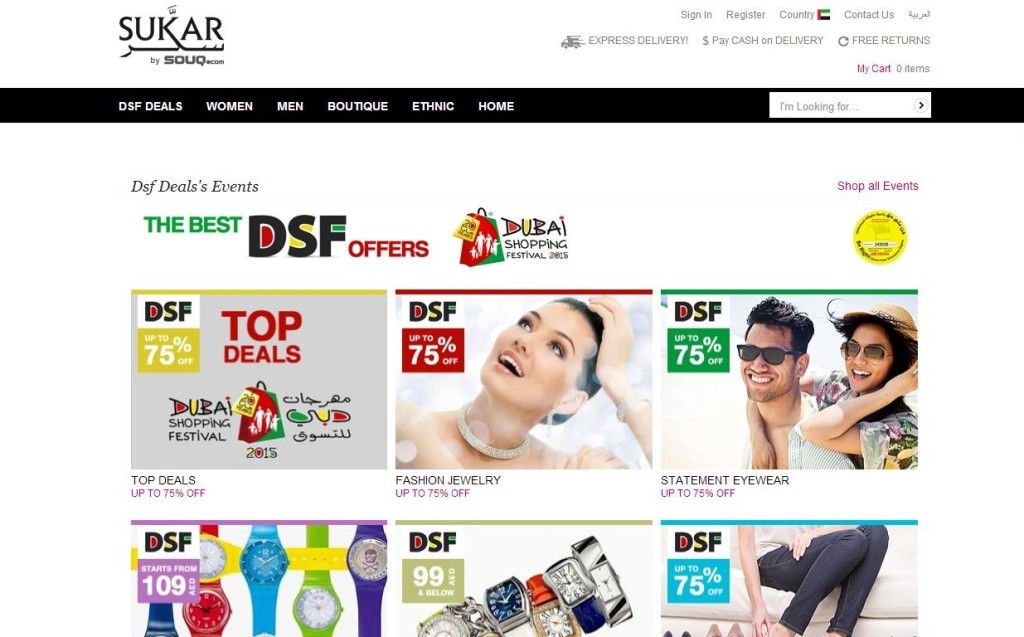 Sukar by Souq.com is a destination for anyone who is looking to score a deal on fashion items, be it for women or men. And due to the ongoing Dubai Shopping Festival, the deals you can currently find there are certainly not to be missed.

From Gucci to Louboutins, The Luxury Closet certainly lives up to its name. It sells pre-owned, authentic luxury items at amazing prices, with deals that can reach up to 70% off. And if you have the heart for it, you can also sell your valuable possessions there, too.
Lebelik – Lebanon, ships internationally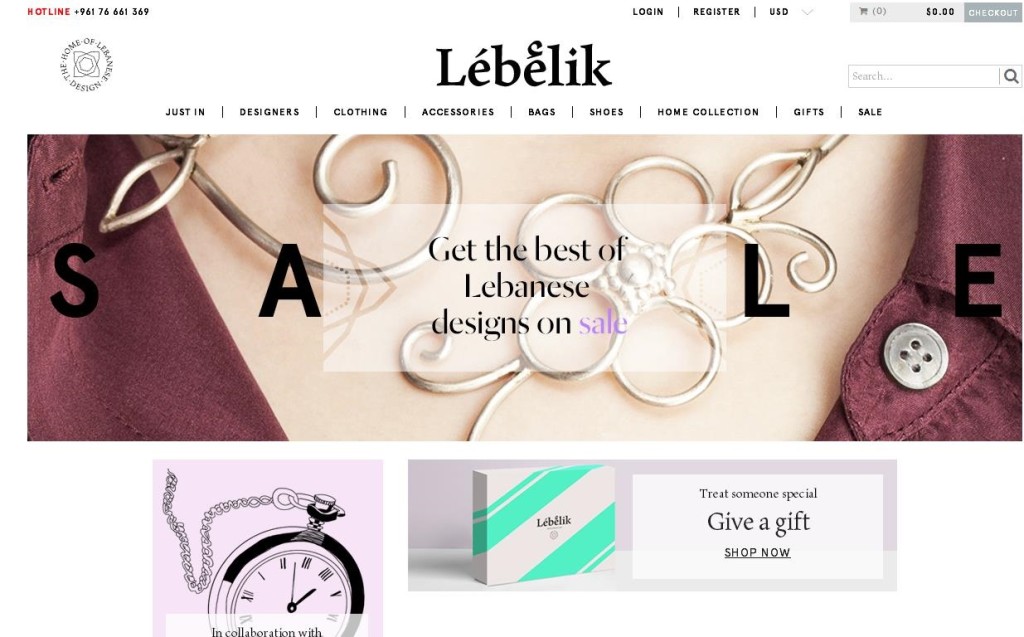 The beauty of Lebelik is that it focuses on Lebanese designers. Their team constantly works on locating and interviewing Lebanese talents, which design quality items that could easily trump any international brand.
Truc Signe – Lebanon, ships internationally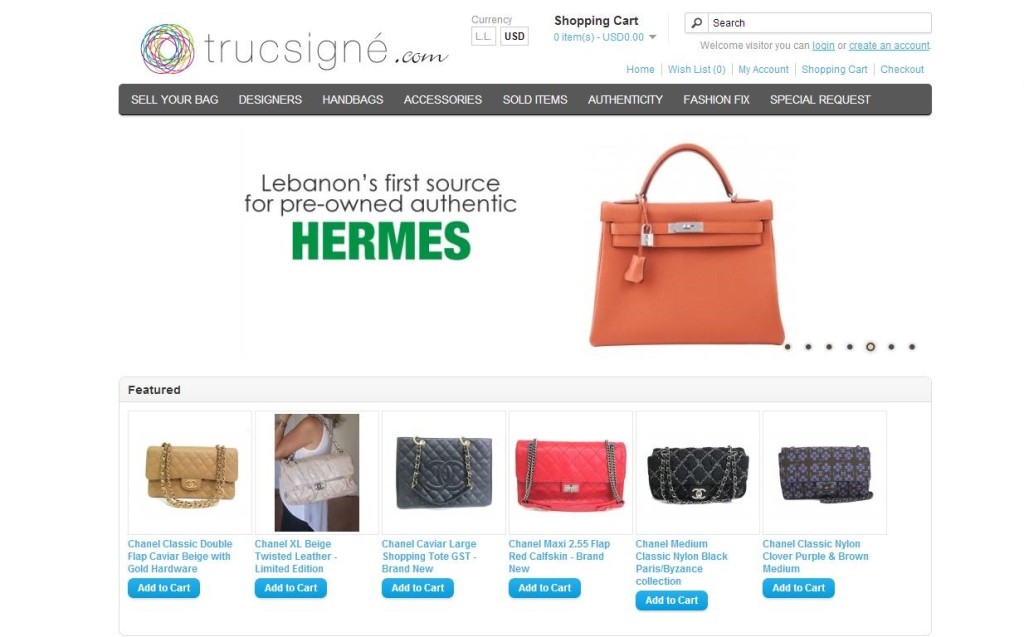 This is another one for any girl into deigner labels. Again, Truc Signe offers pre-owned items that are in very good condition from every designer you can think of.
Thouqi – Kuwait, ships internationally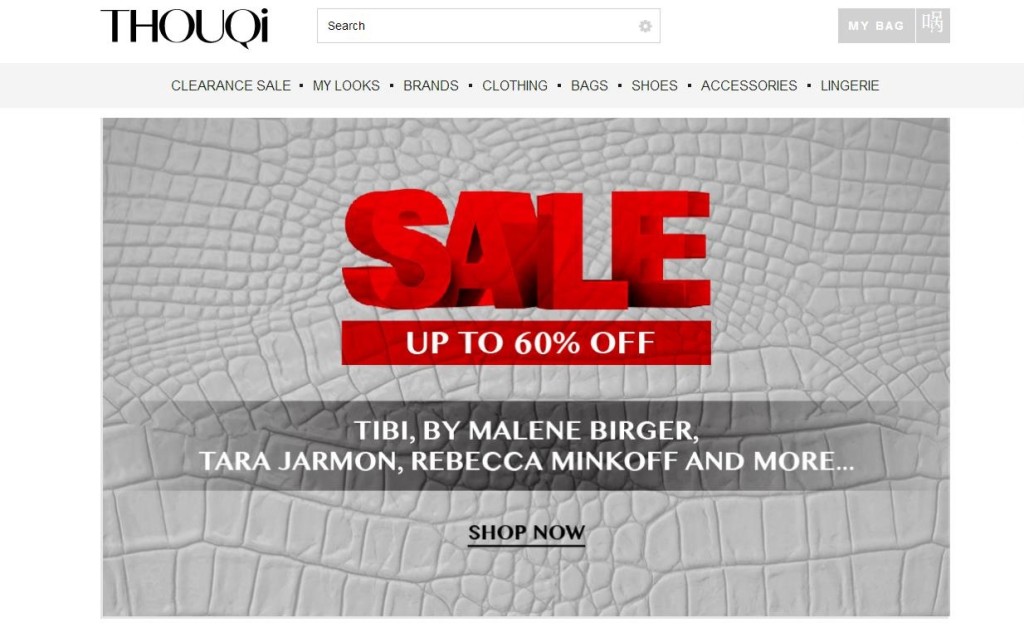 It comprehensively focuses on women's fashion, from apparel and handbags to accessories and lingerie. The real kicker here is that Thouqi has an amazing ongoing clearance sale where you can find genuinely good items.
Namshi – All across GCC countries and Lebanon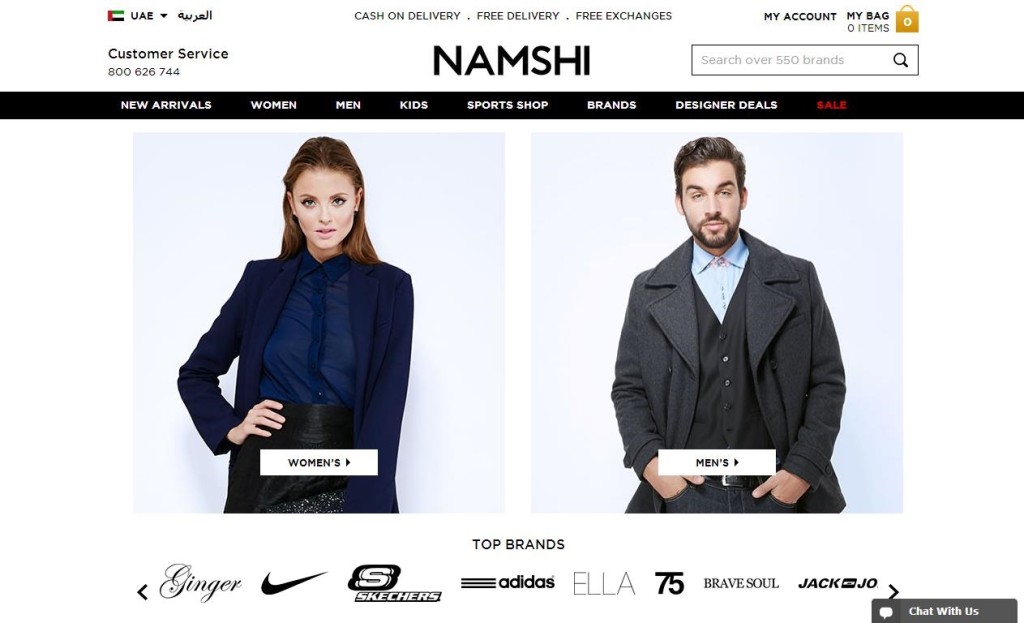 Namshi has great fashion finds for both genders from a variety of brands. This is the place to go if you want to shop more pocket-friendly items.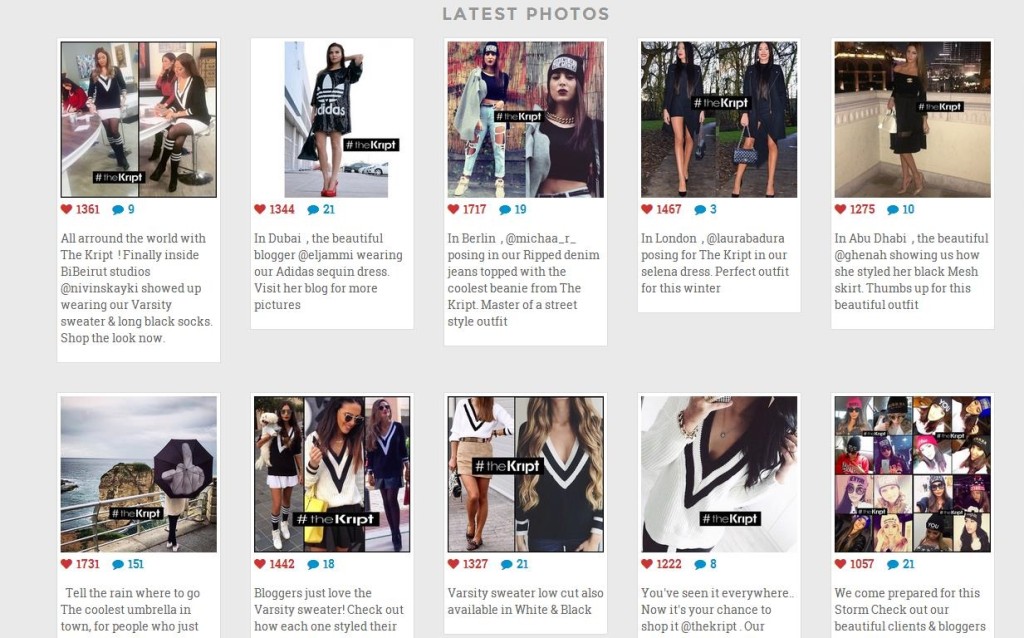 It's an Instagram-based shopping spectacle. You see the post, you like what you see, you contact them and buy it. It's that simple.
This women's fashion site was the first of its kind in Egypt, featuring both local and international brands.
ELECTRONICS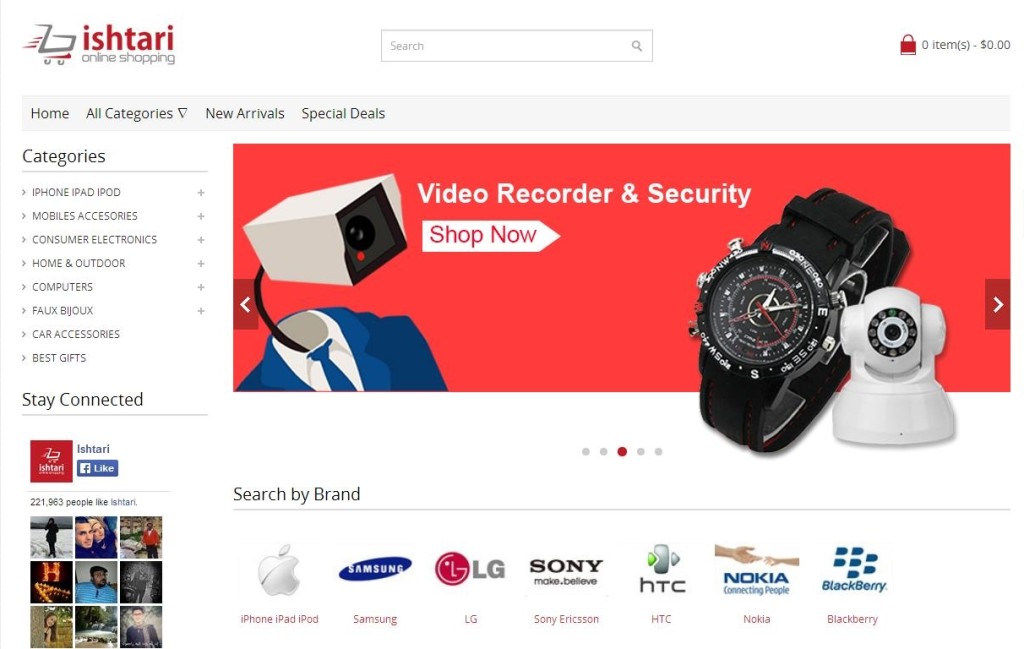 This is the one to go to for electronics in Lebanon. iPhones, iPads, cameras, mobile phones, along with their accessories, are just some of the items you can find on Ishtari.
EVERYTHING IN BETWEEN
Souq – UAE, KSA, Kuwait and Egypt

This one of the most famous names in online shopping in the region. You can even say it's the eBay of the Middle East. Souq and its derivative "Sukar" are the places that many people flock to for scoring fashion items, watches, laptops and basically everything else at awesome prices.
Wamli – UAE, ships internationally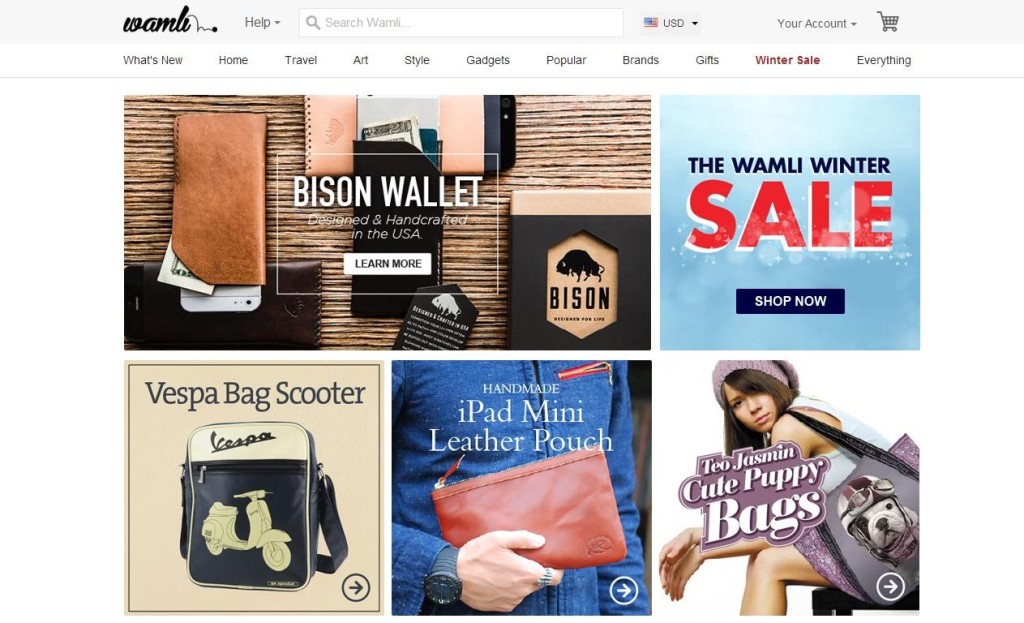 This is the place to go to when you're looking for those home design and pop art. What we love most about this website is that, unlike all the mentioned websites in the list, it has a travel category. You can find funky, unique pieces at even greater prices at Wamli.
Mumzworld – UAE, ships internationally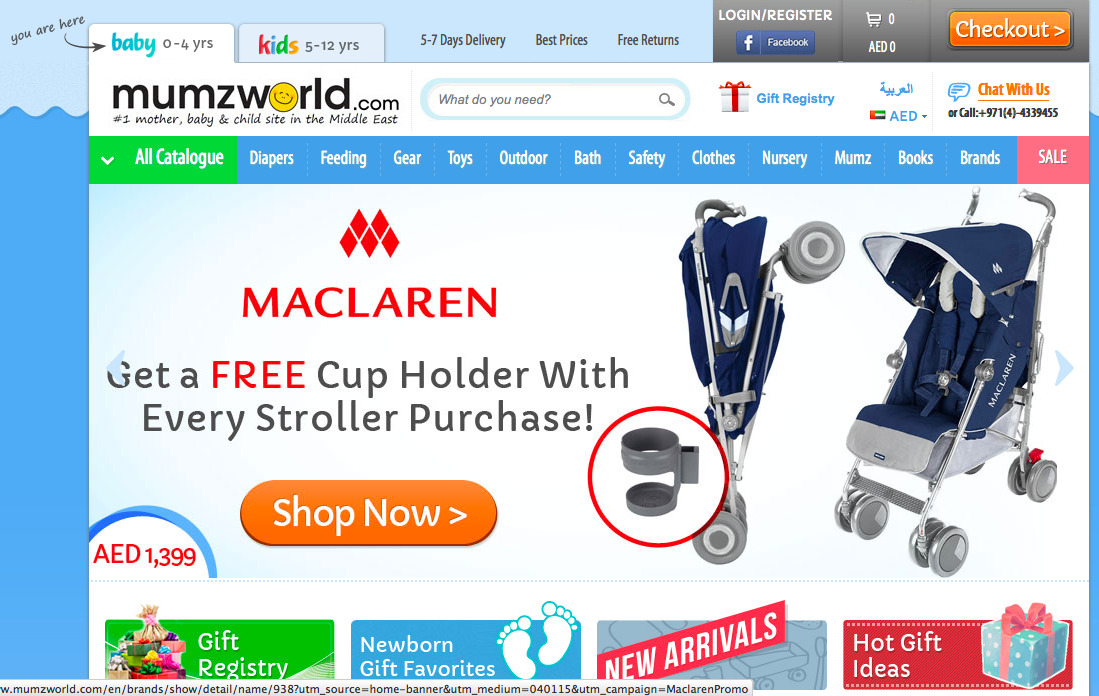 Mumzworld offers everything you need for mother, baby and child. With free local shipping to addresses within the UAE, they also ship across the Middle East.
You Got a Gift – UAE, Lebanon, Qatar, Saudi Arabia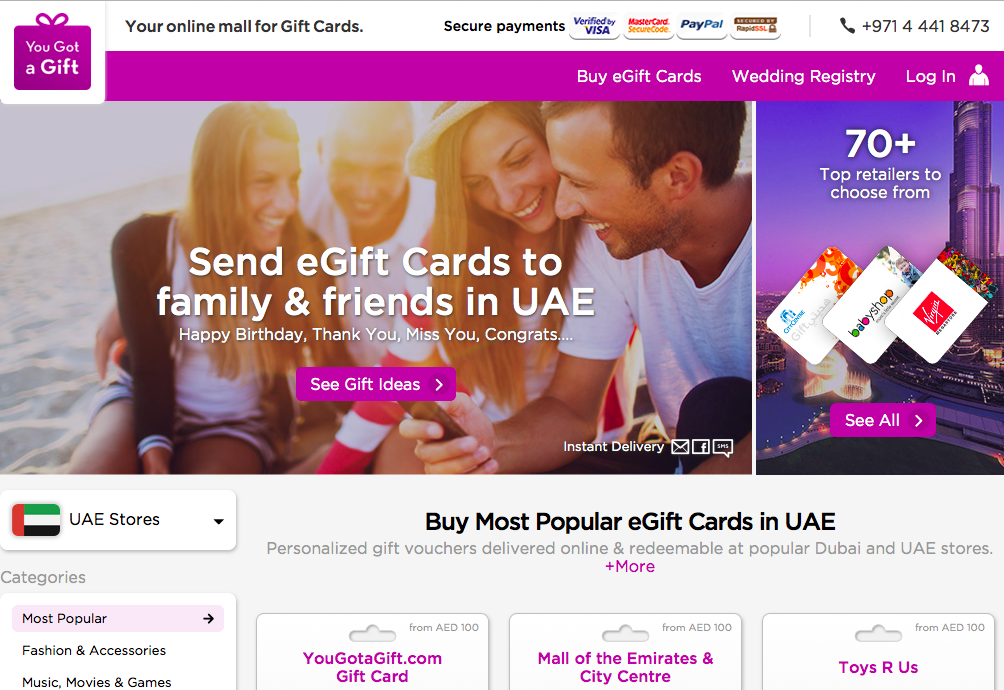 Perfect for last-minute gifts or those people who have everything, You Got a Gift is a brilliant concept that offers gift cards for a number of retailers in select countries.
Marka VIP – Saudi Arabia, Jordan, Oman, UAE, Kuwait, Bahrain, Qatar, Lebanon

You won't find fashion here, but Marka VIP does offer a selection of men's and women's accessories, children's clothing, gadgets and home decor, making it an ideal spot to upgrade all the extras in your life.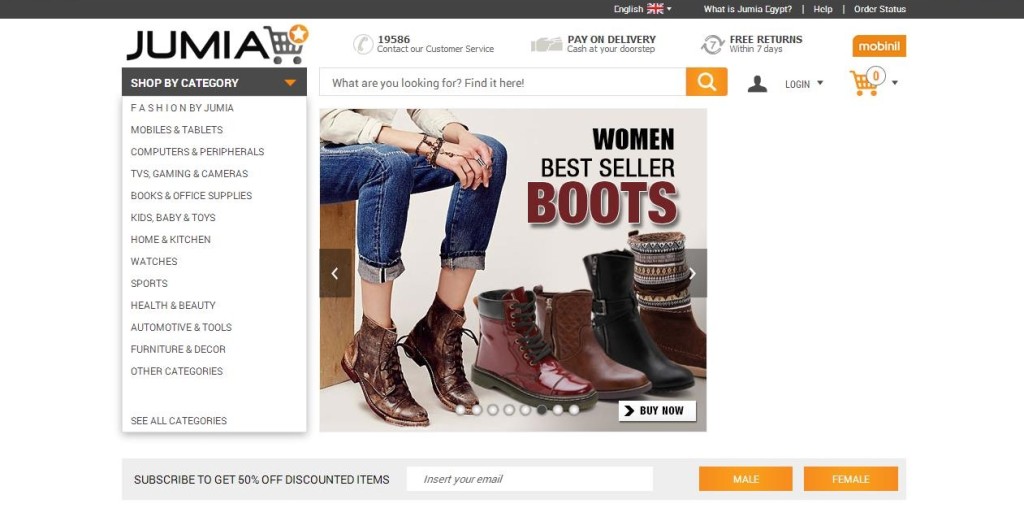 The biggest online shopping website in Africa has a branch in Egypt, and we couldn't be happier. It is basically an online shopping mall. Don't blame us if you spend days scrolling through its countless offers.

Yashry offers fashion, beauty, electronics and baby-related items. However, their real edge comes from the great fashion finds they offer, that are mostly imported from the US.
WE SAID THIS: Happy shopping!