Grand Imam of Al-Azhar: Polygamy Is Oppressive to Women and Children
Via Dar Al-Ma'aref
By Muhammed Aladdin
On his weekly T.V. broadcast, the Grand Imam of the Al-Azhar Mosque, Sheikh Ahmed Al-Tayeb, stated that the concept of polygamy has been distorted in a way that it is currently oppressive to women and children, igniting the debate one more time.
"We have to read the verse in full, and the part which says, 'two, three, and four wives', is only part of the verse, and not the entire verse, as having multiple wives oppresses the women and her children," Al-Tayeb stated.
He asked, "Is the Muslim really free to marry a second and a third and a fourth? Or is this freedom bound by restrictions and conditions?" He continued, "the most important priority is the wellbeing of the woman and addressing her concerns, because she is half of society, and if we do not take their concerns into consideration, then we will be walking with one leg."
Egypt has a law that obligates the husband to let his first wife know if he has plans to remarry and once informed, the wife decides whether to stay or ask for a divorce. If she chooses the latter, the man has to divorce her. The law states that the first wife has up to one year from the moment she learns of the second marriage to ask for a divorce.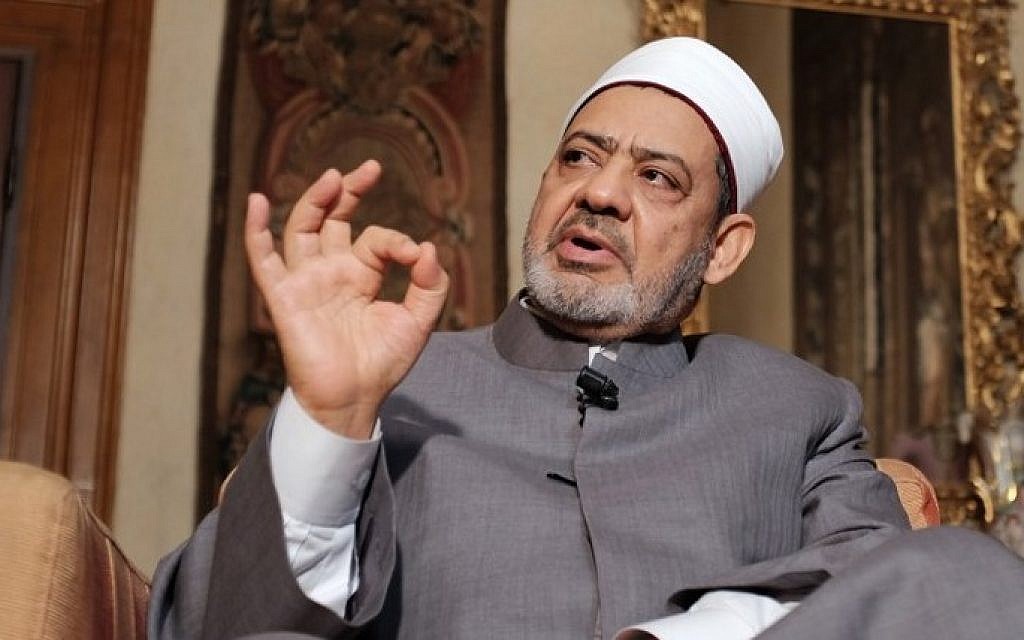 Originally, the legislation has been passed to regulate polygamy and protect the rights of women and children. However, many men used different methods to bypass the law from bribes to presenting an old national identification card. In an effort to further limit polygamy, Member of Parliament, Abla Hawary, has proposed to draft a bill that would jail men who remarry without informing their first wives.
Al-Tayeb has pointed out that many read the verses without putting the historical context into perspective. For instance, polygamy was first introduced in the Muslim community to protect the rights of women and children who lost husbands and fathers in battle.
Polygamy has always been a controversial matter, even in the more progressive parts of Egypt. However, it seems that Egyptians from all across the social spectrum are refusing the concept altogether, including the highest Muslim authority in the Middle East, Al-Azhar mosque.
WE SAID THIS: What do you think about this? Let us know in the comments' section!