By Alaa El Gohary 
The Egyptian Minister of Social Solidarity Ghada Wali, received the Public Health Champions award by the World Health Organization's (WHO) on Friday the 20th of September. The Minister earned the award for her remarkable efforts for the health sector in Egypt; The Champions Award is aimed at honoring the most influential ministers in the health sector.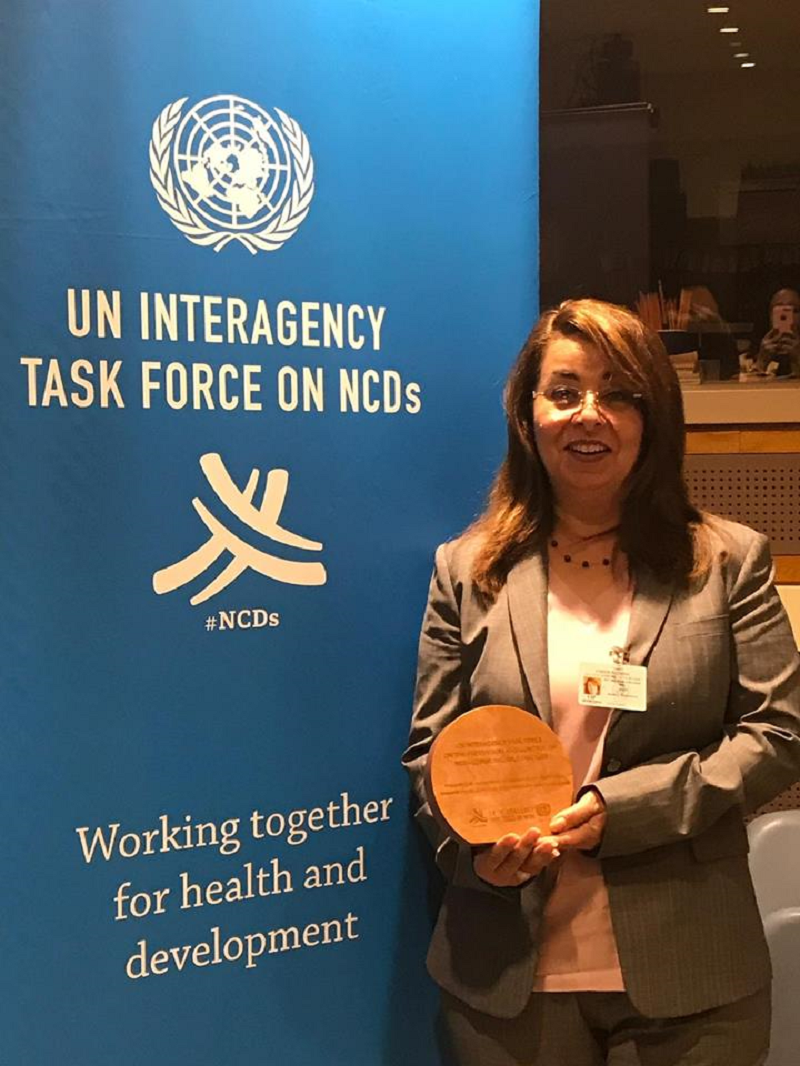 Mrs. Wali was awarded in recognition of her exceptional efforts in many areas, such as intervention with drug users through the Fund for Drug Control and Treatment of Addiction (FDCTA). In addition to the conditional cash support program "Takaful & Karama", as well as the First Thousand Day program for children to raise awareness and nutrition for pregnant and nursing mothers.
Although she is not a part of the Ministry of Health, she significantly influenced the health sector in Egypt. The Minister believes that poverty and health crisis are inseparable and added that the Ministry of Solidarity's vision is protection, care, and poverty reduction, which will directly affect health and education in Egypt.
WE SAID THIS: Yes, you are our champion!