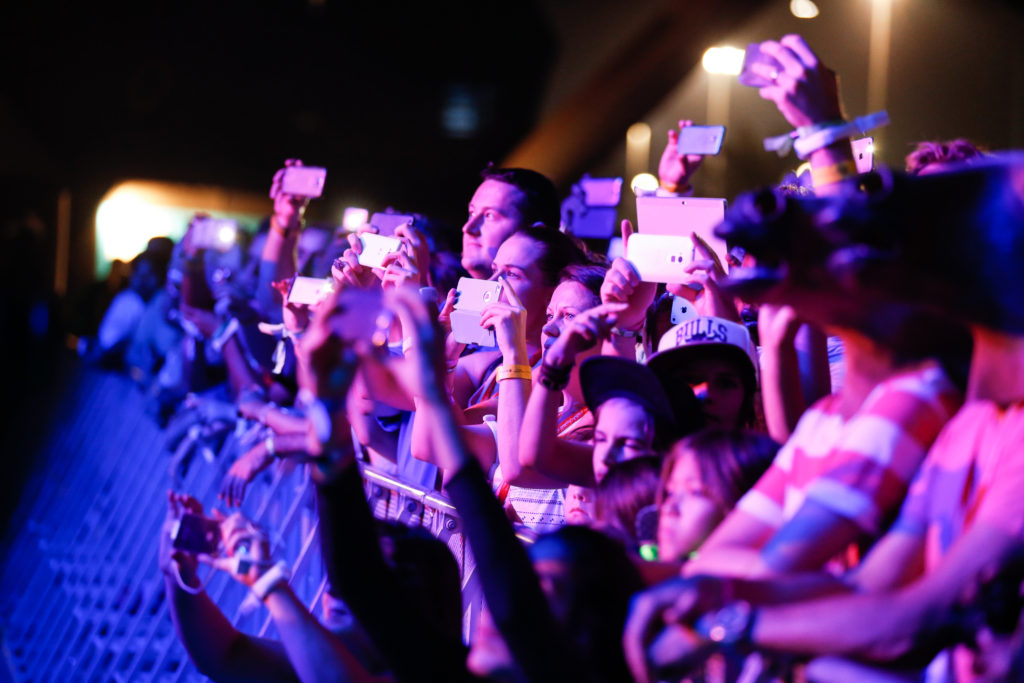 It's that time of year again, where that Jet Set-itch starts kicking in, and I start counting down the days to Abu Dhabi F1 Grand Prix — taking place from the 23rd to the 26th of November.
Put aside the fast cars, the family-friendly adventures (that my friends with kids are raving about), or even the wild parties that accompany the Grand Prix weekend; I'm here for the after-race concerts. I'm a concert aficionado, I travel the world to attend the shows of my favorite acts, and I will literally pick my next destination based on who is performing there.
This year's GP is delivering (as per usual) J. Cole, Calvin Harris, Pink, and Mumford & Sons all in one go — over one weekend.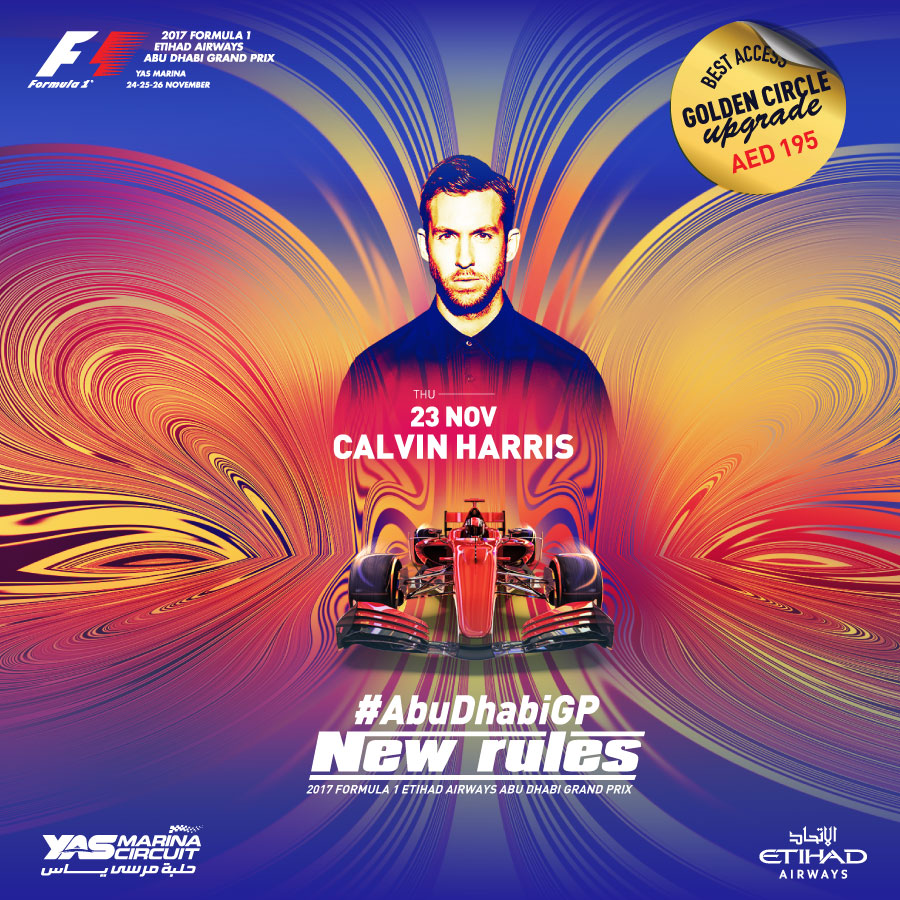 Calvin Harris – November 23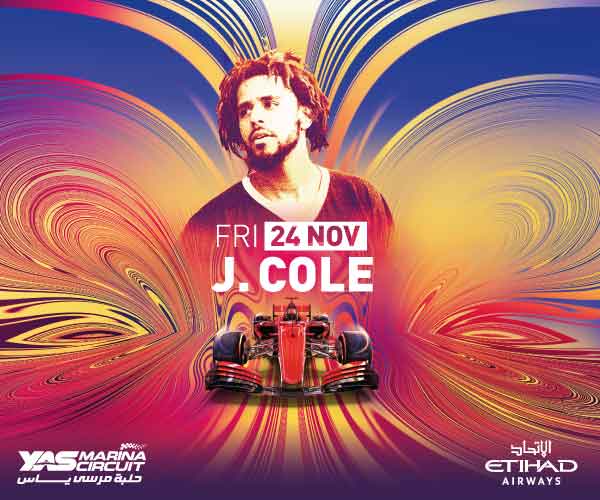 J. Cole – November 24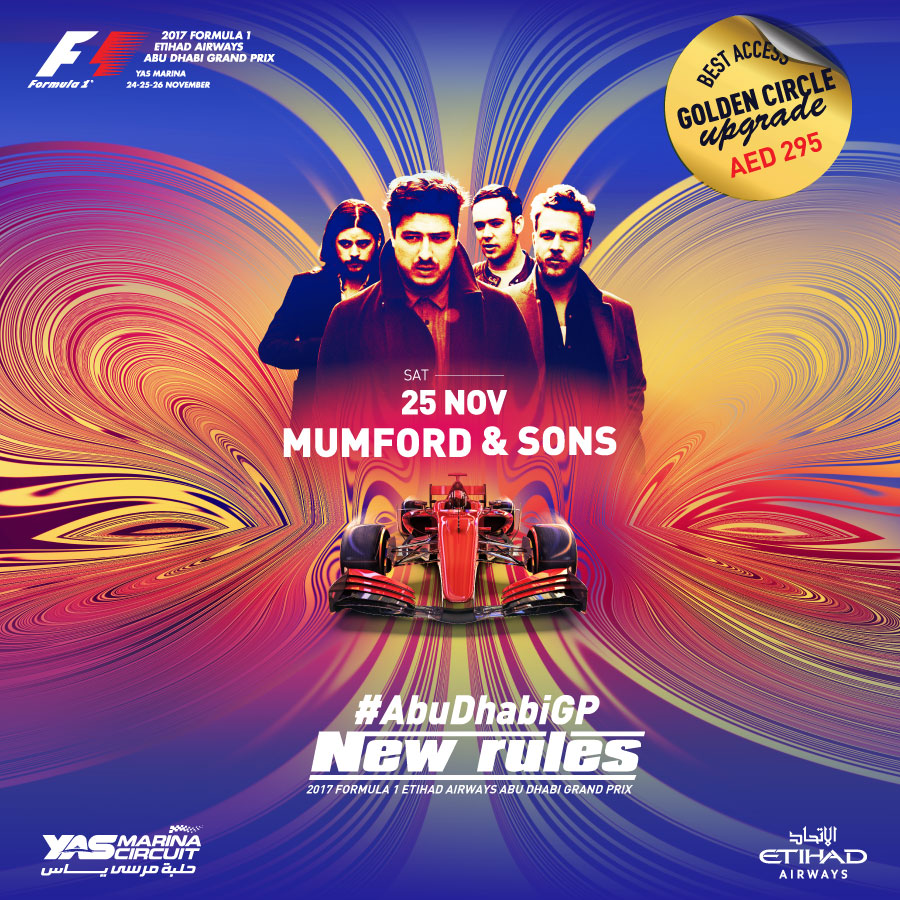 Mumford & Sons – November 25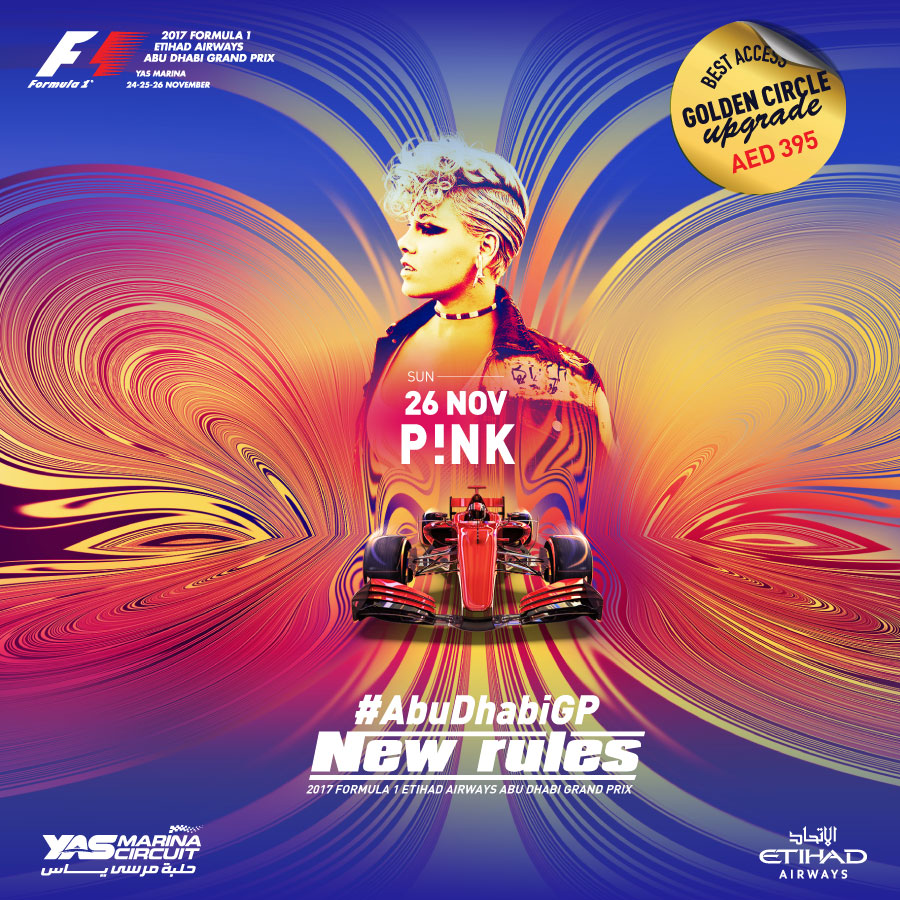 Pink – November 26
I don't know about you, but I have my tickets in hand and I'm all set and ready to go. Oh, and if you're wondering — no, I'm not about that life. What life, you say? The one where you stand in long queues behind 10-feet tall humans who block your view to the stage. I have thankfully found the solution to my spoiled ways and woes; THE ALMIGHTY GOLDEN CIRCLE!
In previous years, one couldn't get their hands on the coveted Golden Circle tickets, unless you knew someone who knew another someone who knew another someone from the organizers, or had won them in a raffle. This year, however, Yas is giving all F1 concertgoers the opportunity to move up and literally be meters away from their favorite performers. A 4-day package will cost you 945 DHS and is exclusive to 3-day ticket holders. However, you can purchase upgrades easily for the days you hold tickets for. Thursday for 195 DHS, Friday/Saturday for 295 DHS, and Sunday for 395 DHS — and that's it. You'll literally be breathing the same air as your all time favorite singers, ready to snap those oh-so amazing concert shots on your Instagram.
WE SAID THIS: Existing ticket holders can upgrade via +971 (0) 2 659 9800 or customerservice@ymc.ae.