The past few days have been filled with distress for everyone following the news in the USA. Since the brutal death of George Floyd, and the ongoing protests in the country, it has been evident that this isn't just a wave that will soon pass, but a volcano that is finally erupting, after years of being ignored.
And since art is one of the most expressive forms of communication, many Arabs have been using it to show their support for the #BlackLivesMatter movement.
Two of our favorite street art pieces were by Palestinian artist Walid Ayoub, who used Israel's annexation wall, and Syrian artists Aziz Asmar and Anis Hamdoun, who used a bombed-out house wall in their neighborhood for the art.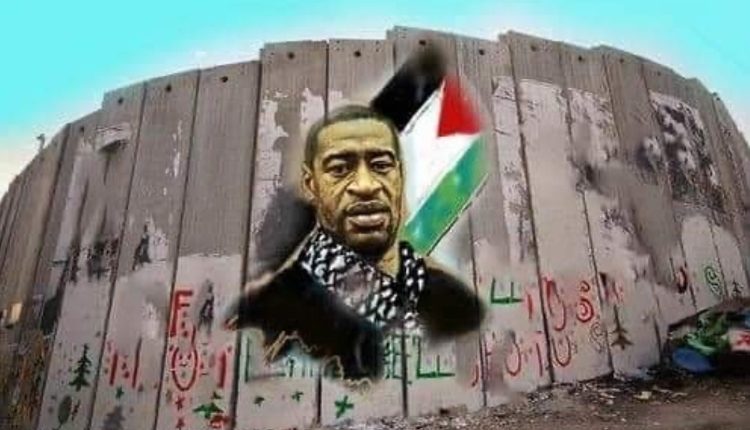 Other Arabs who joined the cause and whose art went viral on Instagram, were Palestinian-American artist Shirien Damra, and Lebanese artist Nour Flayhan's illustrations. With a strong passion for social justice and to show solidarity. Damra created a beautiful and vibrant illustration of George Floyd, with the words "Justice for George", and Flayhan on the other hand shared a series of images depicting how the eyes of the world are watching the brutality of the police against black people.
WE SAID THIS: Black lives matter!