From Luxury To Engagement: St. Regis Almasa's General Manager, Mahmoud Sakr On Going The Extra Mile
Following over three decades in the hospitality industry, Mahmoud Sakr has been appointed as the General Manager of St. Regis Almasa, located in Cairo's New Capital. From working in Meriden to Jumeirah Group, the last 15 years being a General Manager and a Regional Vice President with Jumeriah and in charge of six hotels in addition to General Manager for Jumeriah's Zabeel Saray, Sakr spoke to us about what it takes to run a successful hotel and his plans for coming on as St. Regis Almasa's General Manager.
Graduated from hotel management school in 1986, Sakr considered himself lucky to be working in the field that he's passionate about. Currently, the General Manager of one of the highest luxury brand hotels; from the different suites and villas to the cuisine, greenery areas, children's areas, and spas, the hotel does everything to recognize its guests' needs. When asked about his vision for leading the St. Regis Almasa, Sakr said, "I am looking forward, together with the team over here to being the most luxurious hotel, not only in the New Capital but in Cairo."
Sakr reflects on getting approached by Marriot to join St. Regis Almasa while living in Dubai. "When I was in Dubai and got the offer to be General Manager of St. Regis Almasa, I didn't hesitate to return to motherland, Egypt, and to take this opportunity since the New Capital, is a true representation of the future of Egypt and I want to be part of it."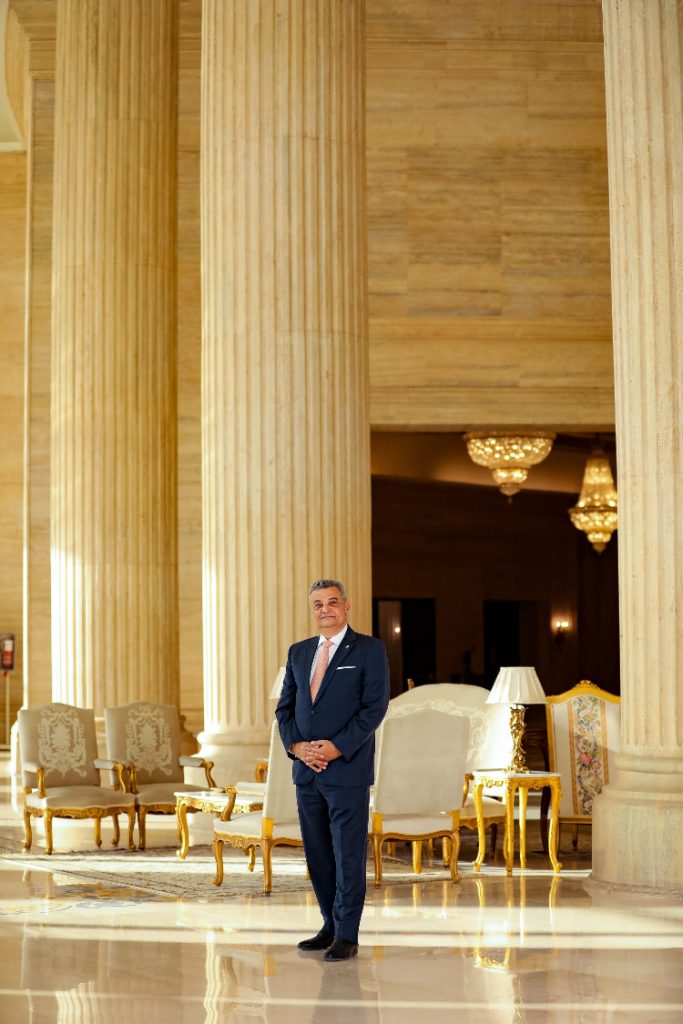 Though the St. Regis Almasa is quite unique already on its own, where it's situated makes it all that more special. Located in the heart of the New Capital, Sakr elaborated further on why the New Capital is a stand-out from other areas. "A smart city, what you see in the capital very clean, it would compete with any other city around the world. This would be the hub of governance and commerce in Egypt and would be the model for a smart city," he said.
Moreover, the General Manager went on to describe how St. Regis Almasa is a part of New Capital's growth and noteworthiness. "Together with the team over here, the only way to lead and move forward is to inspire from the New Capital not only to have the best hotel amenities but to be innovative and creative like the new city. Over here, we're getting feedback constantly from our guests, from our visitors. Getting their feedback and see how we can always introduce the classical luxury hotel service with all new modern techniques," he expressed.
When it comes to the new title of General Manager, Sakr shared the most things he's looking forward to. "To be the most luxurious hotel in Egypt and provide the latest hospitality services," he said. Furthermore, he added the key philosophies to running day-to-day operations in addition to the details that make it shine. "There's nothing better than feedback. You need to be visible, approachable and available to your guests. While trying to collect feedback and move forward to improve, as a General Manager, you need to lead by example to drive change, then look into what the competition is doing better than you and beat it."
Sakr highlighted his colleagues as the element that makes a hotel truly thrive. "Providing them with the right training and facilities would make a difference. St. Regis has many pillars but luxury is its main one." However, he also emphasized that if the level of engagement with the customer is not on par with the level of luxury then it's like you haven't achieved anything. You constantly have to garner feedback.
With over three decades of experience in the hospitality industry, Sakr provided his two cents for fresh graduates looking to get into the field. "The industry is huge in Egypt, it is a great opportunity for any fresh graduate to join; it's a place of diversity and inclusivity and there's something for everyone. With always room to grow, the hospitality industry provides an avenue for those who wish to learn. Here you will find your place," he shared.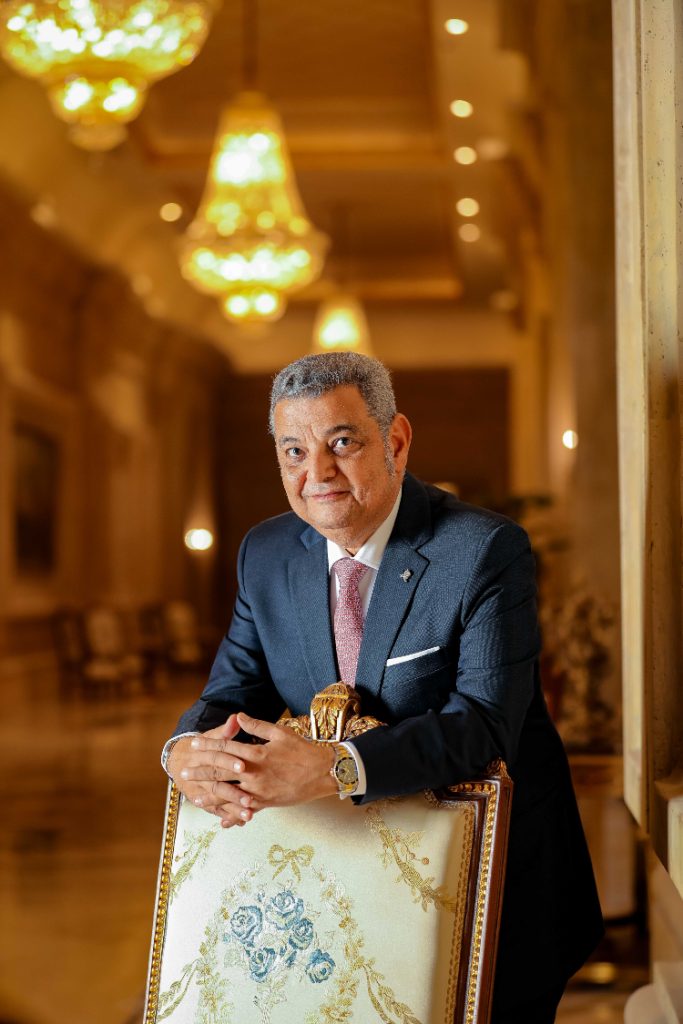 Finally, Sakr summarized St. Regis Almasa as 'luxury.' "There are many definitions of luxury but I do believe that luxury is engagement. We engage to understand our customers' needs."
WE SAID THIS: Checkout: St. Regis; The First Of Many Hotels To Open Its Doors At Cairo's New Capital.