From Developing Time Management To Improving Teamwork: Here Are 6 Habits Students-Athletes Pick up!
As we grow older, education becomes increasingly important in our lives, and we come to rely on it for a variety of reasons. Aside from providing us with work, education allows us to apply our logic and consider larger issues in life. Is it, however, sufficient on its own? There are other things that can be pursued outside of school, including music, art, and even sports! Sports are really important since they teach us a lot of things that can help us embody excellent ideals in our lives. It's also important to recognize that student-athletes, or individuals who choose to compete in sports while focusing on their studies, benefit from a variety of advantages as they progress in life. This isn't a requirement, and it's not a terrible thing if someone doesn't participate in sports while studying. Some people are capable of doing it, while others are unable to or prefer to pursue other interests, such as music or the arts.
Therefore, we are here to discuss six benefits that student-athletes enjoy and they range from different perspectives.
Time Management
It is critical to schedule time to complete your academics and attend practice in order to succeed in both your studies and sports. As a result, being a student-athlete teaches you to manage your time effectively and efficiently.
Overcoming The Fear Of Failure
As a student-athlete, you will be put in numerous circumstances where you will fail, but you will also learn to get back up and achieve. To grow resistant to failure, we must accept it and embrace it at some time in our lives.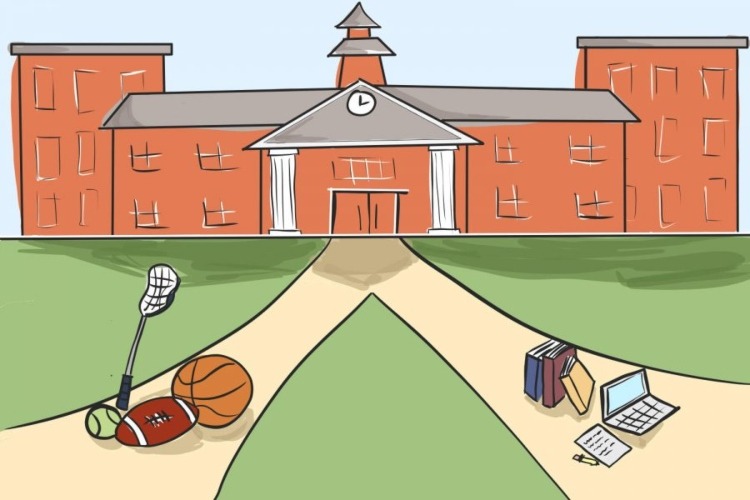 Giving 100 Percent All The Time
Your coach will advise you to give it your all, but if he or she is a competent coach, they will also remind you that academics are just as essential as sports and that you must maintain your grades. This will show you how to be a high achiever who strives for perfection in all areas of your life.
Allocate Some Personal Time
Days will seem too long and exhausting while you're jammed between classes and sports. However, you must set aside some time for yourself to relax and forget about your commitments. This is critical because you will occasionally find yourself drowning in a sea of duties and feeling overwhelmed. Making time for yourself is a skill that will serve you well for the rest of your life.
Teamwork
Being a member of a team helps you build a sense of collaboration that is often lacking in people who do not participate in sports. This is something that can be applied to any situation where you'll be working with other people, not just sports.
Love What You Do!
This is really crucial because if you don't enjoy the sport you play or the school/college you attend, all of your efforts will be for nothing. Student-athletes typically develop a passion for their particular sports and studies, which aids them in determining what they want to do next in life!
It is critical to recognize that being a student-athlete is a fantastic experience that will allow you to develop some incredible qualities that will aid you in your future chapters; however if you do not learn to take some time for yourself to refocus and regain your energy, you will become greatly overwhelmed. As a result, the more you realize that providing your best in sports and school is important, the more you will learn to set aside time for yourself to be ready to perform again.