Bu Qtair: This Fresh Food Restaurant Is One of Dubai's Hidden Gems
Via: tripadvisor
Do you live in Dubai? Do you want to try a new restaurant? If yes, then this is for you.
Bu Qtair means literally "Qatir's Father": 'Bu' in slang Arabic languages means father and 'Qatir' is a male name. The local restaurant is an iconic, yet simple place. It has been open for more than 25 years. It serves only freshly caught fish and shrimps cooked using a secret recipe. Hence, you should know 200% that the taste and quality of your food will be as good as you would expect it to be.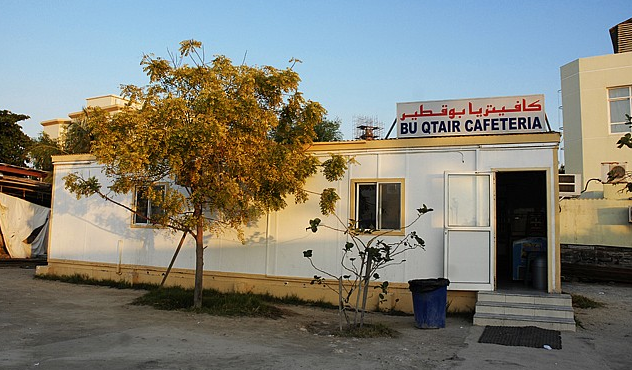 Furthermore, it is one of the few places in Dubai, where you can get fresh high quality seafood, with low prices. The restaurant also lies in close proximity to infamous luxury and touristic spot: Burj Al Arab Skyscraper Hotel. This means that if you are only a visitor of Dubai, you will surely be able to visit the restaurant with ease; you won't have to venture into some unknown part of the city that only Dubai residents would know about.
Matar Al Tayer, the owner, opened his first fish shack in the 1980s to serve the growing expat population, coming from South Asia and the Middle East. Al Tayer's family lived a tough life: they were fishermen, and pearl divers. They used to live next to other fishermen on -what was once- an uninhabited coastline.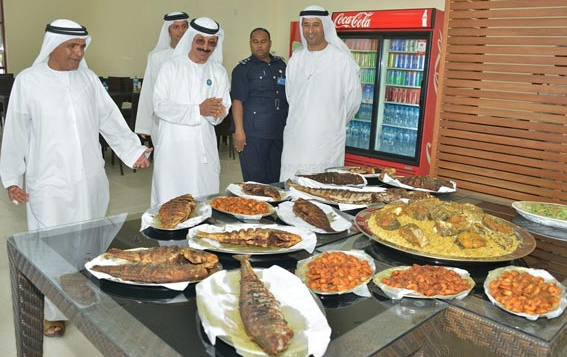 Al Tayer then thought of opening up a restaurant, and dedicating it to his fellow fishermen. The restaurant started at out as a mere small kitchen, one that served karak Indian tea and paratha near the fishermen's dormitory, which overlooked the beach.
Aside from the aforementioned literal meaning of Bu Qtair, the Emirati term was used by pearl divers to refer to the spots where sweet water had gathered along the coast: the area where these divers would bathe, after a long work day.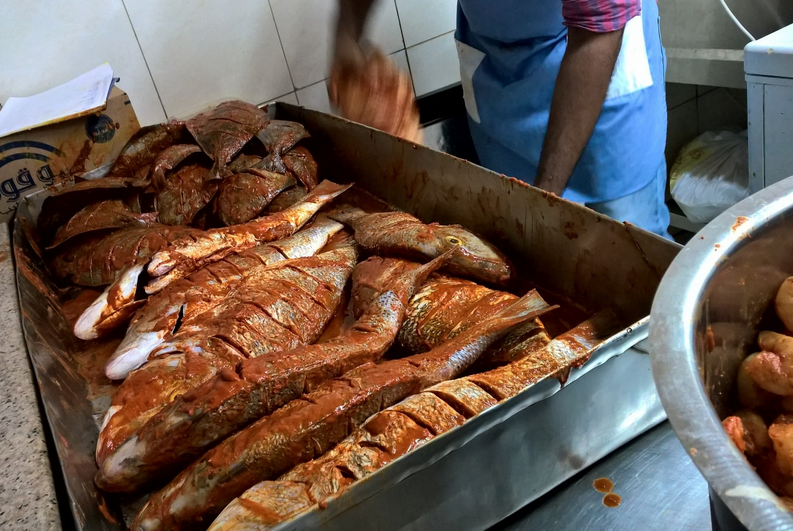 Initially, Al Tayer's project was a complete failure: he did not have customers for four years. Nothing stays the same, and what he thought was a failure turned out to be the start of something big. When he asked one of his part-time cooks, Mousa, to cook food for the fishermen in his family, the place started to turn around: Mousa used to work for another local family, so he borrowed some of their freshly caught fish, and began serving it in the restaurant.
Even though the restaurant's reputation is growing, the place is still the same for most part. The restaurant was and is still able to keep and increase its international fan base. It has become a tourist destination with pages/reviews on several big websites, like  Zomato and TripAdvisor.
A few years ago, the restaurant moved to a bigger place with an air-conditioned indoor area. Be careful, the place gets busy during lunch and dinner times, but it is completely worth it.
WE SAID THIS: If you are going for a night swim at the beach, make sure you pass by Bu Qtair and enjoy a tasty fresh dinner.