Free United Nations Courses That You Can Register for Now!
NATO Secretary General Jens Stoltenberg attends the General Assembly of the United Nations. Remarks by Antonio Guterres, Secretary-General of the United Nations
The United Nations have always tackled some of the most important topics of all times, varying from our human right issues, social changes, sustaining our global development goals, and many more topics that affect our future as an international community. In this article, I have compiled a list of free courses offered by the UN institutions and distinguished universities around the globe. These courses are available for you anywhere and anytime, the contents are available for free. If you'd like to obtain a verified certificate by the UN at the end of your course, then need to pay.
Please scroll down to check out the list of free courses.
This course is offered by the UN Educational, Scientific and Cultural Organization. The class tackles the topics on; system thinking, employing real-world examples to examine systems' behaviours.
This free data science course is also offered by the UN Educational, Scientific and Cultural Organization. If you work for corporations, non-profit organizations and governmental organizations and wish to increase your online presence, then this course is the one for you.
This class can be beneficial for anyone who is concerned about the continuing climate change and issues on global warming, as well as global justice. This course is offered by the UN Educational, Scientific and Cultural Organization. During this course, you'll examine the different strategies to combat the factors that contribute to climate change and how the rest of the globe can actually adopt these practices to solve the issues.
This free class is offered by the same UN organization and is tought in English as well as Spanish. It examines how social research and public policy are instruments to combat extreme inequality in various Latin American and Caribbean countries.
The course is provided by the United Nations Children's Fund (UNICEF) and Ivy League member University of Pennsylvania. This class is going to tackle several human rights issues such as gender violence, child marriage and sanitation practices.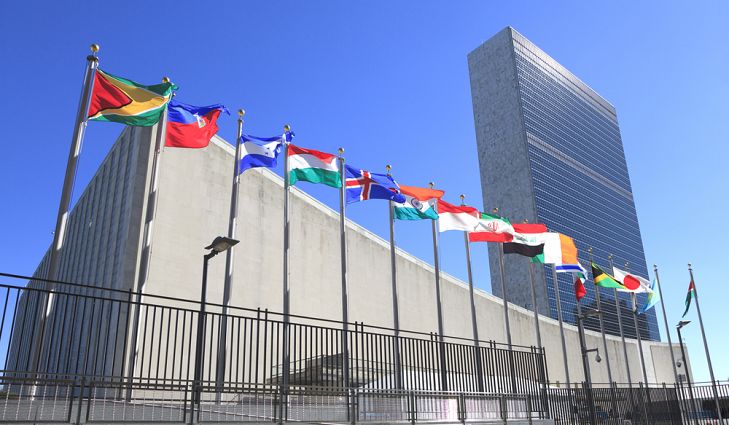 This course is designed by two leading UK universities, it offers a well-researched introduction to the UN system. You will learn about important UN themes, key functions of UN bodies like the UN Security Council. And you'll develop analysis, communication as well as policy-related skills.
This course is designed for anyone who's striving to work in international organizations like the United Nations or the European Union as it's offered by the University of Geneva itself! The course offers valuable insights toward the inner workings of many international organizations as well as their day-to-day challenges.
This course is offered by the University of Leiden. It tackles the capacity and limits of international organizations in preventing or stopping conflict and you will let you examine how the UN, NATO, the European Union, the African Union and others contribute to sustaining global peace.
Back in 2015, the UN launched 17 Sustainable Development Goals (SDGs) which got adopted by 193 UN member states. In this course, which is offered by the University of Copenhagen, you'll learn how SDGs support humanity while focusing on Climate Action and other urgent issues that impact us on a global scale.
WE SAID THIS: "Register now for the free UN online courses and equip yourself with the knowledge and skills you need about the United Nations"