Why FLO Water Is Winning at Life This Summer
Via FLO
If you were living under a rock for the past few months, you would have not noticed the new brand of water that has been taking Egyptian markets by storm this summer! FLO is that elegant looking bottle of water, that everyone is showering your timelines and stories with; this, of course, is no surprise considering the artsy and perfectly Instagrammable appearance of the water bottle.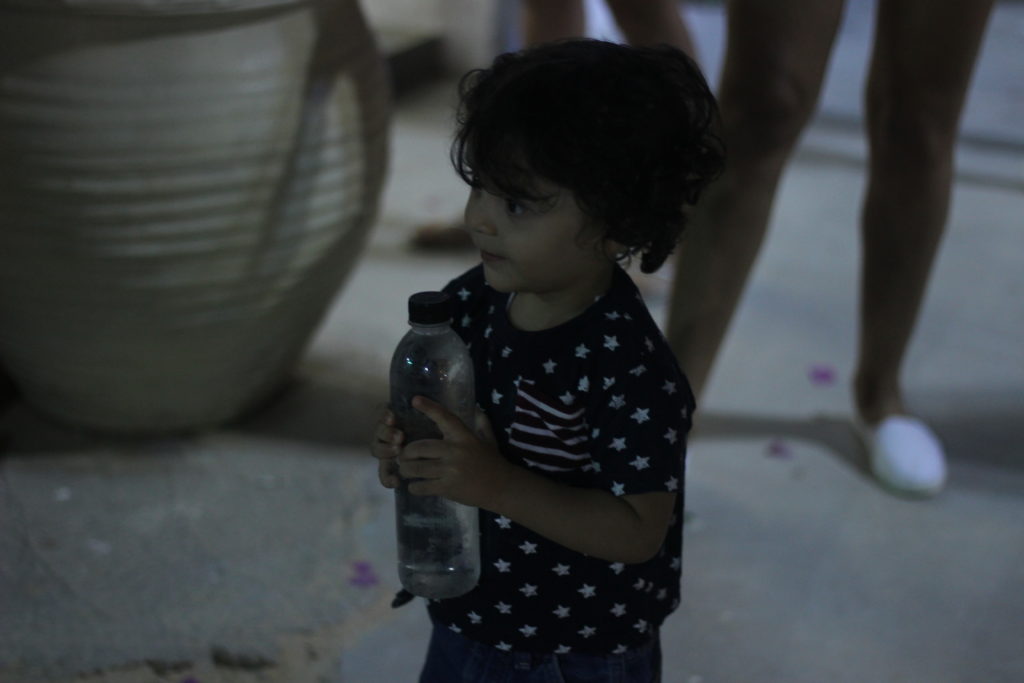 The bottle, however, is not only generating buzz for its visually appealing design. It is also generating buzz for its unique health benefits.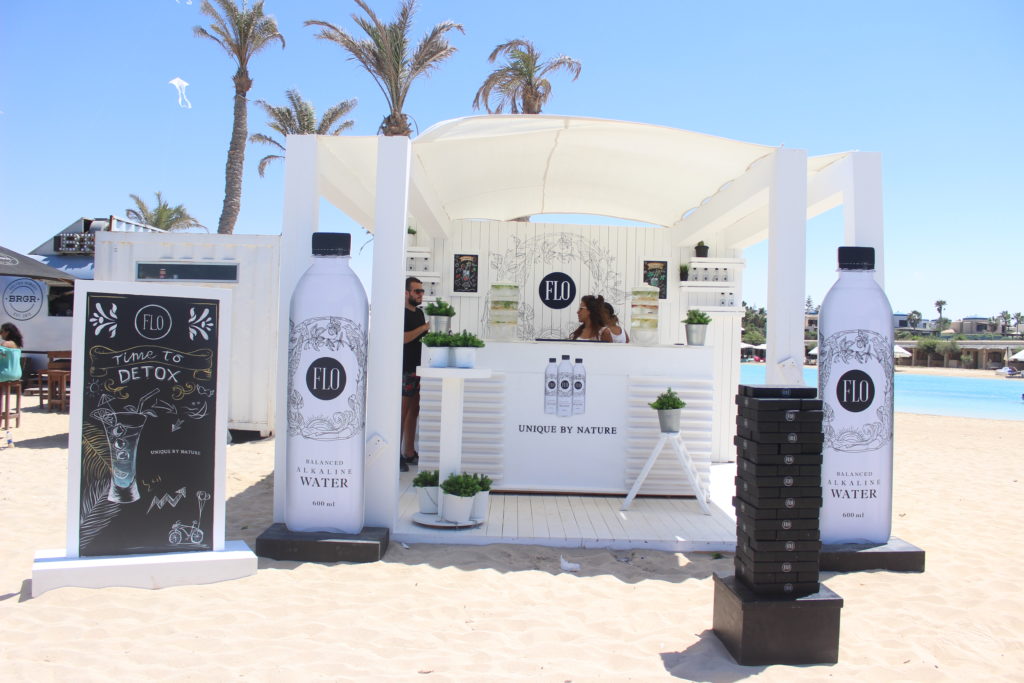 Moreover, FLO is dominating the North Coast scene, with a variety of on-ground activities and activations. From playing a giant Jenga, to its in-store Detox Bar, to a one of a kind storefront, Saheletes just can't get enough of FLO water's incredible events and unique activities. It really just seems like there is always a reason to take a picture with FLO!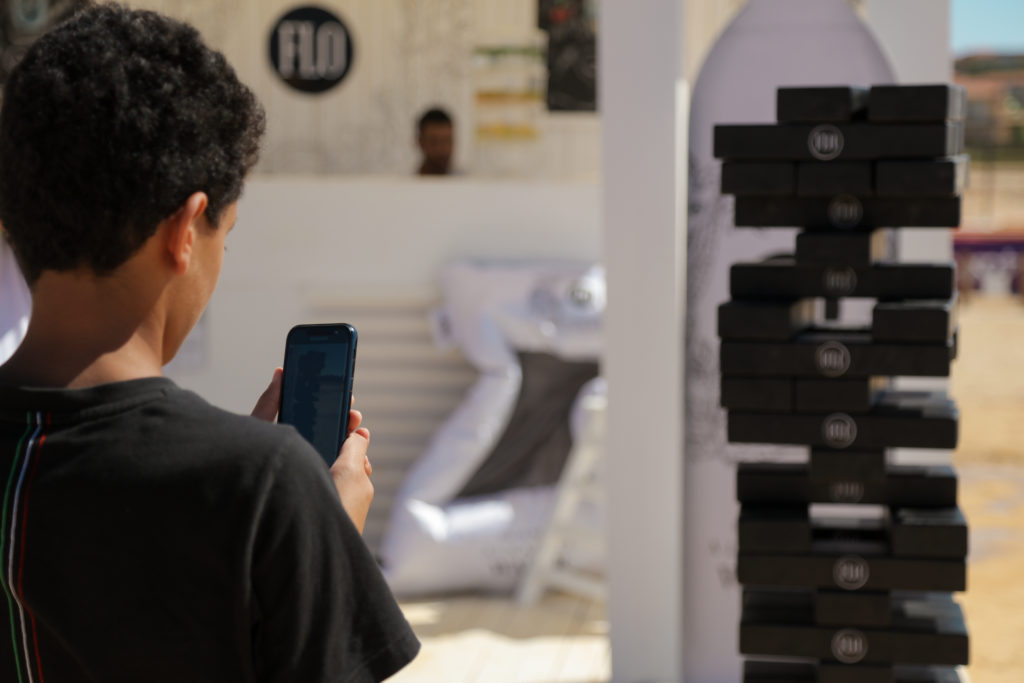 FLO booths are located in Hacienda and Telal. In the booths, you will find giant sized Jenga blocks, and amazing giveaways for winners. In a similar manner, every time you buy a bottle of FLO from FLO's in-store Detox Bar, you will automatically become eligible to take a cup filled with your favorite type/flavor of detox water.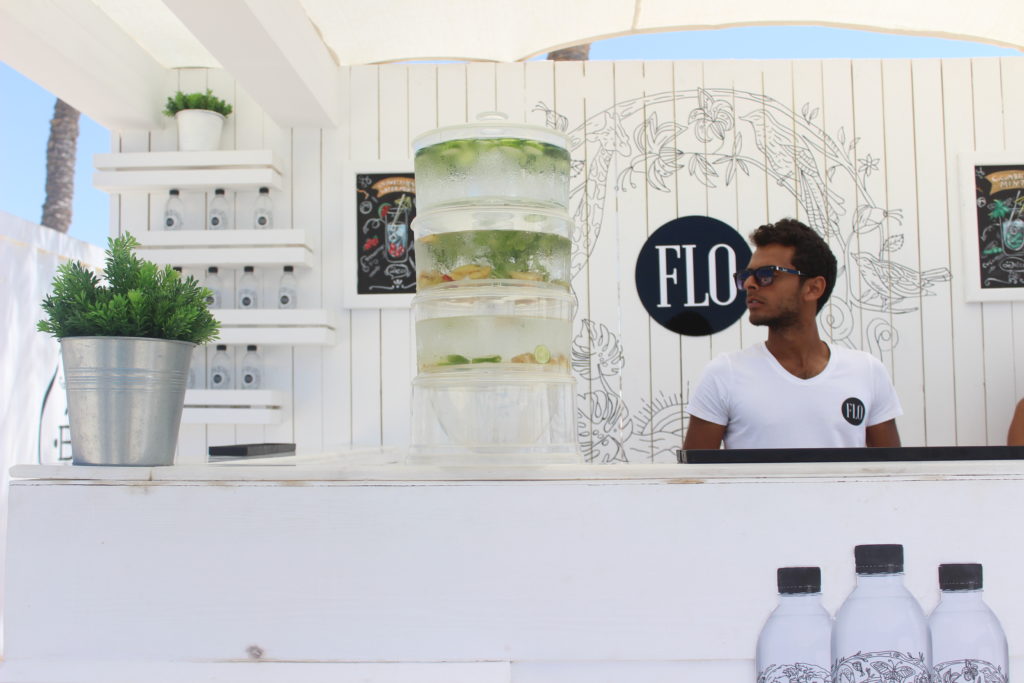 Their most exquisite work of art though, is located in FLO's Lakeyard storefront! The store's artistic display is coupled with the aforementioned Detox Bar, a special edition FLO bottle, and a very innovative cycling activity.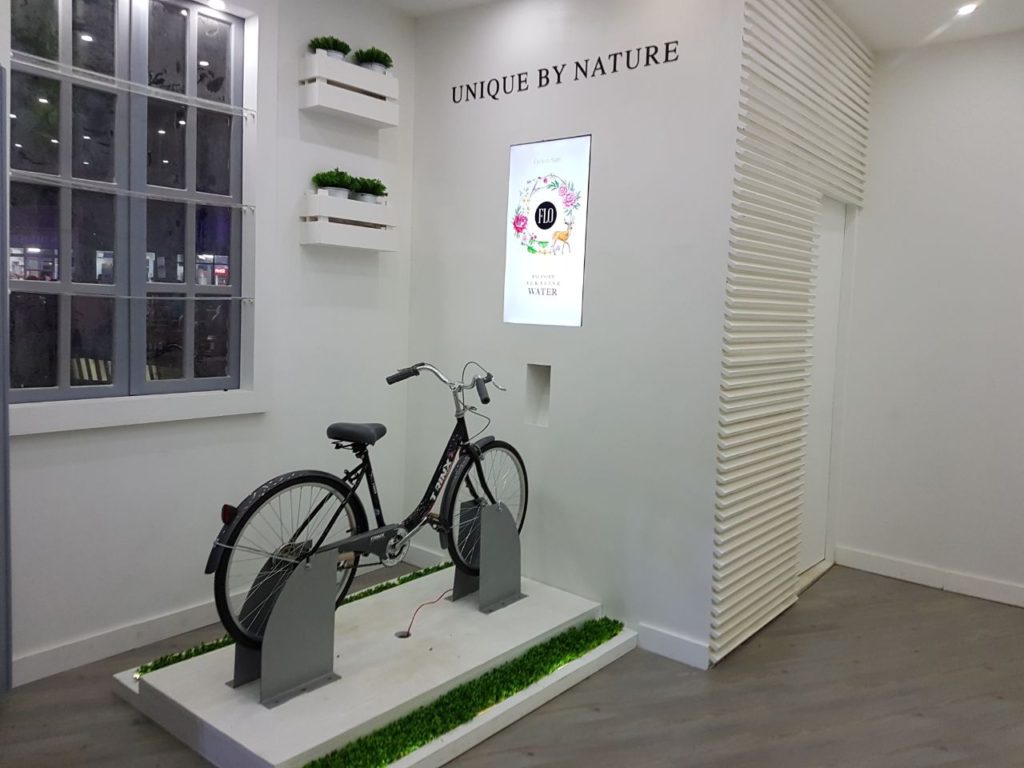 The cycling activity lets visitors of the store cycle in order to color the black & white FLO artwork. Once the artwork is colored, the consumer receives the special edition bottle, and a congratulatory message containing the number of calories that he/she has burned during the cycling session! This not only means that FLO water is concerned with the mere appearance of its consumers beach bodies, it also means that FLO water is genuinely invested in sending a message to everyone, regrading the importance of maintaining a healthy lifestyle.
WE SAID THIS: Make sure to try out FLO if you haven't yet.