Five Hot Beachwear Trends That Gillette's Venus Breeze Guarantees You'll Flaunt This Summer
Via Fashion Agony
Summertime is here, and just like it's beach time, it's also time for a girl's biggest nightmare. Finding a fast and efficient hair removal method is the season's biggest challenge. However, we've found the fastest and most efficient way to get a shiny smooth skin. Thanks to Gillette's Venus Breeze, the popular pain-free shaving method has never been easier!
It's not just that the razor keeps your skin healthy and chemical free, but it's also specially designed to shave all body parts. Not just that, but Venus Breeze has a super cool set of features making it stand out from other standard razors. It eliminates ugly things that come in the package, such as cuts and bruises. How? Well, the magic tool includes curve-hugging blades spaced closer together and surrounded by flexible moisture bar that releases lather for an incredible glide for less tugging and friction against the skin. Can you imagine it's rich in body butter? Its blend of avocado and olive butter is the secret behind the moisture gained.
In addition to the moisturization, Venus Breeze comes with two flexible gel bar cartridges that exfoliate your skin while shaving. It also suits all body types; especially those with sensitive skin, and provides outstanding control thanks to its ergonomic handle made for a lady's grip. The best part of it? It's widely available in several drug stores.
Caring for skin and beauty is every woman's dream come true. Who doesn't want a silky smooth baby skin to flaunt her beachwear this summer? Nobody. That's why Gillette Venus Breeze has brought you five magnificent fashion trends for summer 2018 that you could now enjoy like never before.
Ruffled swimsuits
Fearing the continuous sudden growth on those tiny little devils all over your body could keep you away from rocking the most essential part of your beachwear. However, Venus Breeze now allows you to do so but not in your old lame swimsuit though as ruffled swimsuits are now a big thing!
Sheer dresses
Sheer is the season's latest trend but the fabric's texture might require soft smooth skin to glide on instead of causing friction and irritating your body. After Venus Breeze's moisturizing and exfoliation technologies, you can easily flaunt a sheer dress like a lady boss.
Wrap front shorts
You've been probably seeing this cut a lot lately in pants, but now you'll get to see it in shorts. Show off your legs free of cuts and bruises all thanks to the curve-hugging blades feature.
Side slit pants
These pants are probably the hottest look of the season. Now you get to wear a pair that doesn't just make you drop down gorgeous but effortlessly glides on your baby skin as well.
Shirt-dresses
Yes, those are still in style. In fact, they're trending big time this year. This is basically how you get to look sexy in the comfiest way possible. You can even wear an oversized shirt-dress on your swimsuit instead of a coverup. And for some extra confidence, this is what Venus Breeze is there for.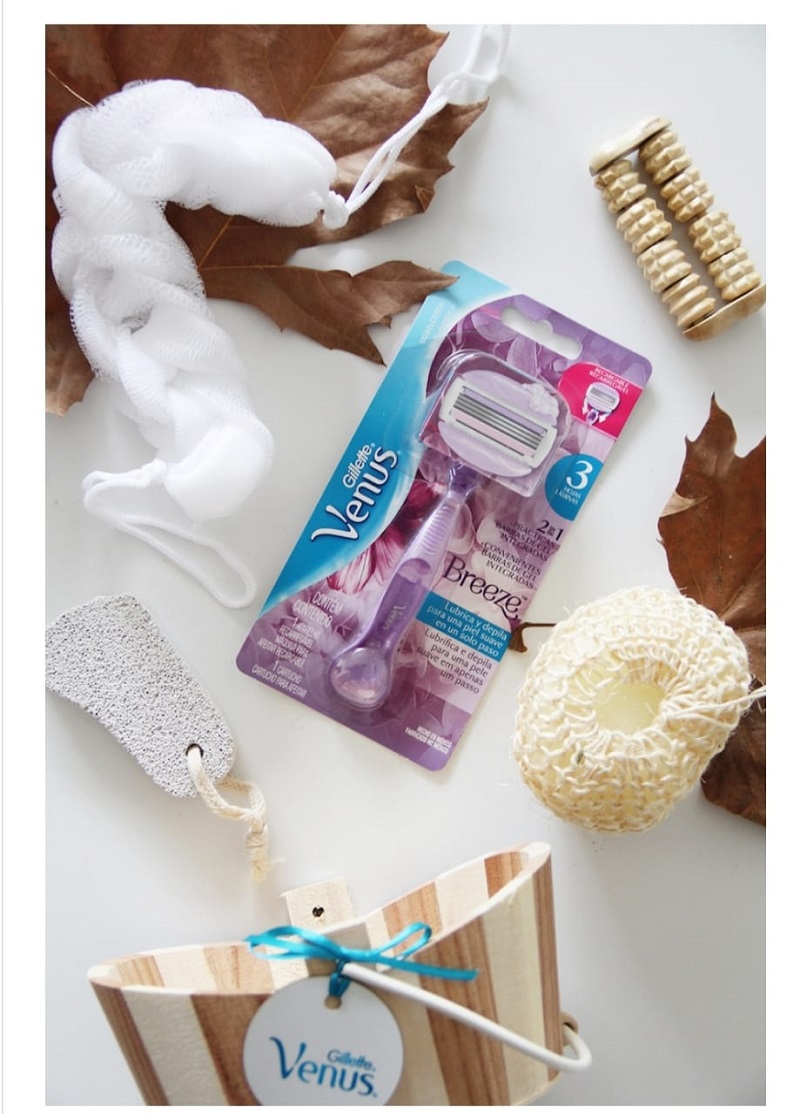 WE SAID THIS: Any more fashion trends that should've made it to the list? let us know!