When it comes to Netflix-produced movies, we always expect solid works. So, imagine Netflix dropping an Arab movie featuring an A-list ensemble cast of your favorite megastars! Yes, you're soon to witness a star-studded cast gathered in one set. This news definitely piqued our interest on the spot, so what's that about?
The new Netflix movie, "Ashab Wala A3az?", is coming along with a strong cast, paired with an ingenious plot. We'll have to fess up that it's already turning heads! The highly anticipated movie will be streaming online on Netflix on the 20th of January, for audiences to feast their eyes on.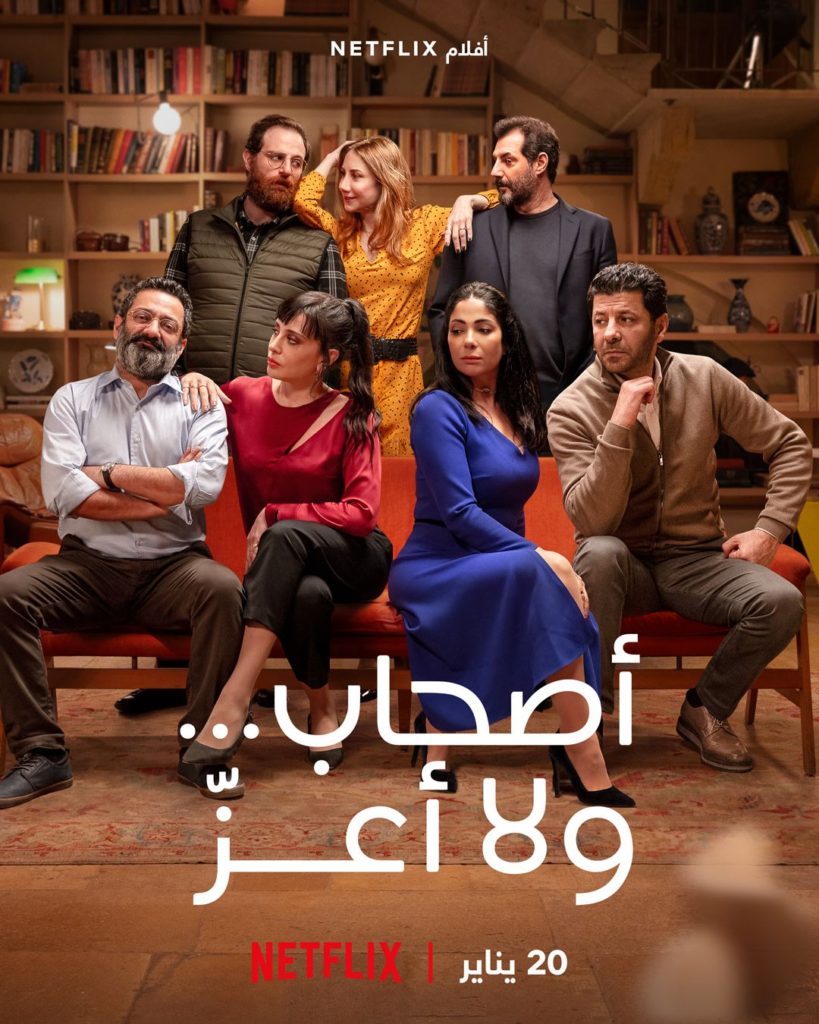 Ashab Wala A3az is an Arab adaptation of the Italian movie "Perfect Strangers". The cast includes Mona Zaki, Eyad Nassar, Adel Karam, Nadine Labaki, Diamond Abboud and George Khabbaz. The movie is directed by Wissam Samira in his first directorial experience.
Following the footsteps of the Italian version, the events of the film will revolve around a group of seven friends who meet for dinner and decide to play a game where everyone puts their cell phones on the dining table, provided that all new messages or calls are in full view of everyone. Soon enough, the game which was initially played in a fun ambiance turns into a barrage of scandals and spilled secrets that no one knew about, even best friends sitting on the table.
The Italian film Perfect Strangers set a record in the number of reproductions produced around the world, with a total of 18. With the Arab version Netflix has produced, the record will now be 19. This upcoming version is one that would definitely get everyone talking.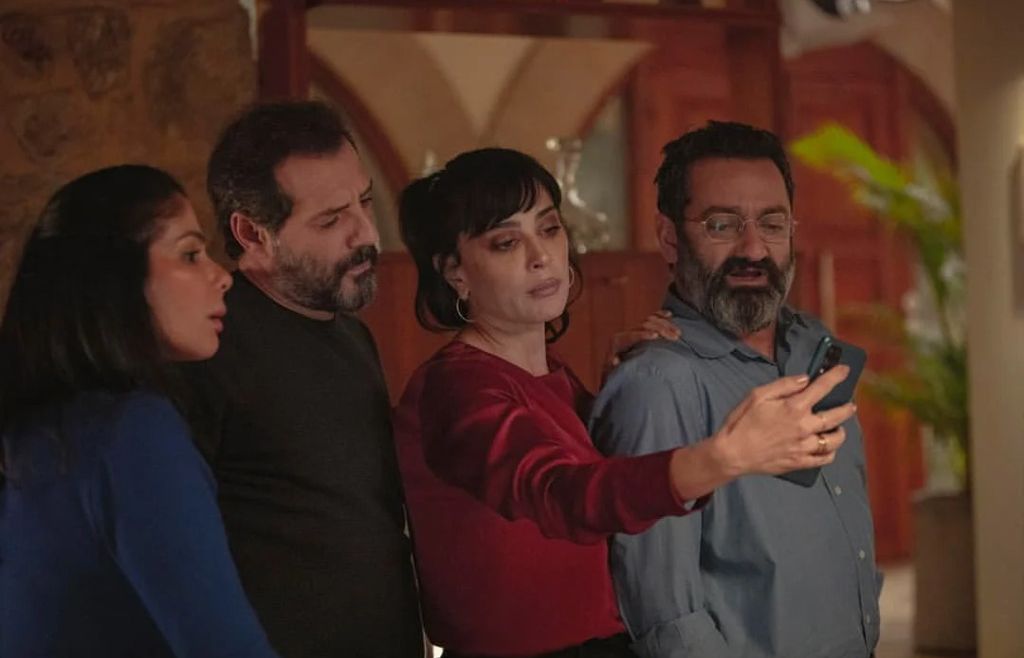 Given the list of actors and actresses we have, we can say with confidence that the audience of this upcoming movie is already hyped! With Mona Zaki's magnetism, Eyad Nassar's pure talent, and famed Lebanese stars joining forces, we can expect nothing but a masterpiece here!
WE SAID THIS: We still can't believe that this collab is happening, so buckle up because it's going to be a whole other ride!