After slaying her role last year as Sophia in Layali Eugenie, Egyptian Actress Injy El Mokkaddem is back for another stunning role this Ramadan!
For the second year in a row, we sat with the amazing actress for her role in Weld El Ghalaba with Ahmed El Sakka!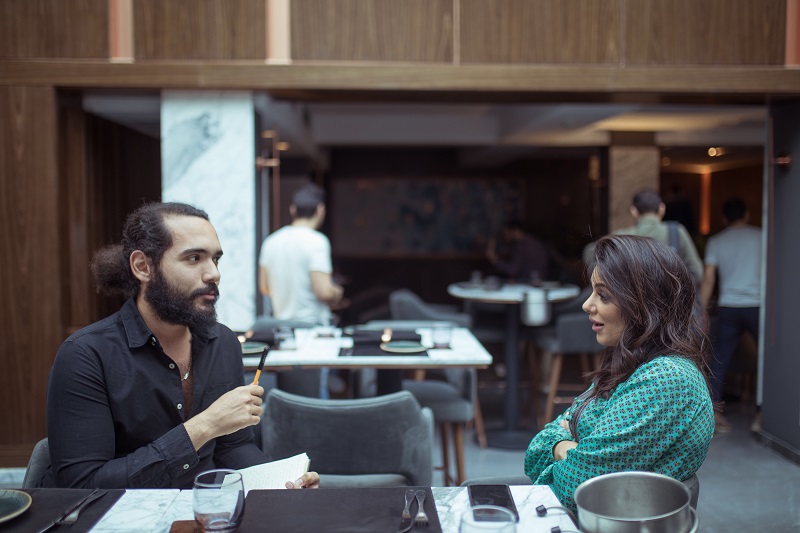 The role of Safeya is literally the exact opposite of Sophia, however, Injy successfully aced both of them, proving she's arguably one of the most talented actresses in the Arab World.
Describe your role in Weld El Ghalaba in Three Words.
Stubborn, ethical, and strong.
What developed in the character between when you first read the script and now?
Two main things developed between me and the role. First is her accent, at the beginning, I was paying attention to the accent to master it in front of the camera. The second thing is that as I grew attached to Safeya, I understood her and her motives and sympathized with her.
Spoilers without context. Four words that only people who've finished the series will understand.
Black, stubborn, grudge, and conspiracy.
What's your comment about people pointing out similarities between Weld El Ghalaba and Breaking Bad?
I don't believe that there are any similarities between the two, the motives are completely different, and not anything related to drug trafficking is Breaking Bad.
What's it like to act in front of Mohamed Mamdouh?
I'm a huge fan of Tyson! We acted with one another but not much in Zarf Eswed. And this time it's only for three scenes, but they're important and critical ones.

He's a very talented actor and he gives so much energy to anyone acting in front of him.
What are your plans after Weld El Ghalaba?
My next project is a movie called Ras El Sanna, and it's coming out this October.
What's your favorite Ramadan dessert?
Eish Saraya bel Eshta and Katayef are definitely my favorite desserts in Ramadan.
What series are you watching this Ramadan?
Qabeel and Zay El Shams, and I think they're both amazing.
Which actors are you looking forward to working with the most? And which actors do you enjoy working with?
I'm looking forward to work with Eyad Nassar, and I really enjoy working with Ahmed El Sakka, Asser Yassin, and Mohamed Mamdouh.
What's the most annoying tradition in Ramadan?
Food waste and endless ads.
What do you feel about the social media buzz that followed your master scene with Ahmed El Sakka?
I'm stunned, shocked, and definitely overwhelmed. I'm happy with the reactions of the people, and a bit afraid of what's to come.

WE SAID THIS: What do you think of Injy's role in Weld El Ghalaba?