Everything You Need to Know About Fashion Trust Arabia, and How You Could Be The Next Winner!
Fashion Trust Arabia (FTA) is an annual non-profit event that was launched back in 2018 under the patronage of Qatar's HH Sheikha Moza Bint Nasser as Honorary Chair, Co-Chaired by HE Sheikha Al-Mayassa bint Hamad Al-Thani, and Tania Fares, Founder of Fashion Trust. The FTA's main goal is to bring Arab fashion designers from across the Middle East and North Africa (MENA) together under one roof, to provide them with financial and business support as well as international recognition by partnering with Matches Fashion to provide the winning designers with mentorship and the overall support they need.
The MENA region boasts an incredibly dynamic and creative potential in the fashion industry; it's where talented designers are increasingly being offered global opportunities. And this is where the FTA's role fits perfectly, being a one-of-a-kind organization in the MENA region that's solely dedicated to finding and nurturing talented designers.
Unfortunately, due to the outbreak of the global pandemic, the second, much-anticipated annual FTA Prize Awards Ceremony which was supposed to take place late March was canceled and turned into a digital judging process in April.
This year's FTA jury members consisted of our favorite fashion A-listers and leading designers, including Alber Elbaz, Christian Louboutin, Giambattista Valli, Elie Saab, and Oliver Rousteing. The judges selected five winners from Egypt, Jordan, Lebanon, Saudi Arabia, and Sudan. Each winner took home $200,000! And an extensive mentorship program with key FTA partners, as well as a partnership with retailer Matches Fashion will be exclusively stocking the FTA winners' SS'21 collections on its website while providing them business mentorship.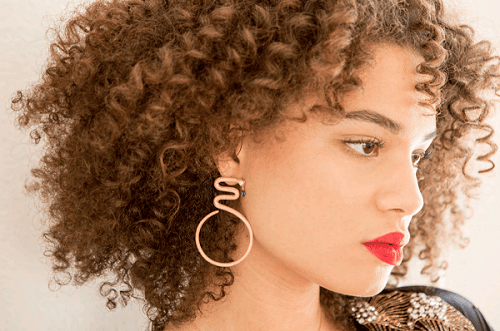 "What is really inspiring and special about this year's Awards is how much they highlight the diversity of talent that the MENA region holds. We had the pleasure of meeting such inspiring individuals from 13 Arab countries who, even in the most testing of times, showed their drive, passion, and creativity. It was a truly hard decision for our judges to choose just five winners from the list of talented finalists, especially as each and every one of the designers work tirelessly in their respective countries to preserve their culture through design."

FTA's Co-Founder Tania Fares
On another note, the FTA is currently running an emergency COVID-19 fund, #StandWithCreatives, to spread awareness and recognition of MENA region talent.
WE SAID THIS: Click here to become the next winner!