Everything You Need to Know About Egypt's Beautiful 'Trash War' Photo Shoot from 2002
Via Facebook Page (A e s t h e t i c s)
In 2002, an artist called HA Schult organized a photo shoot beside the Pyramids of Giza to raise awareness on the importance of the "Trash War," a war all of us will inevitably have to face. The campaign included 1,000 life-size sculptures made of trash that toured the world from 1999 to 2003/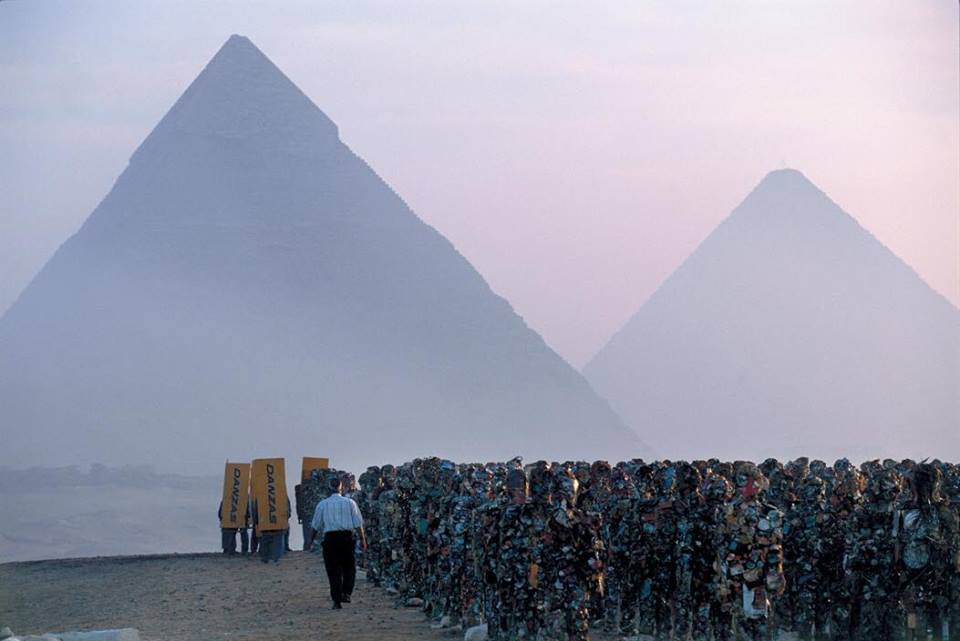 This army of humanoids were created from trash, collected from garbage dumps and industrial waste — most high-tech, which explains why computer parts, scrap metal, cans and bottles were prominent features of the trash army.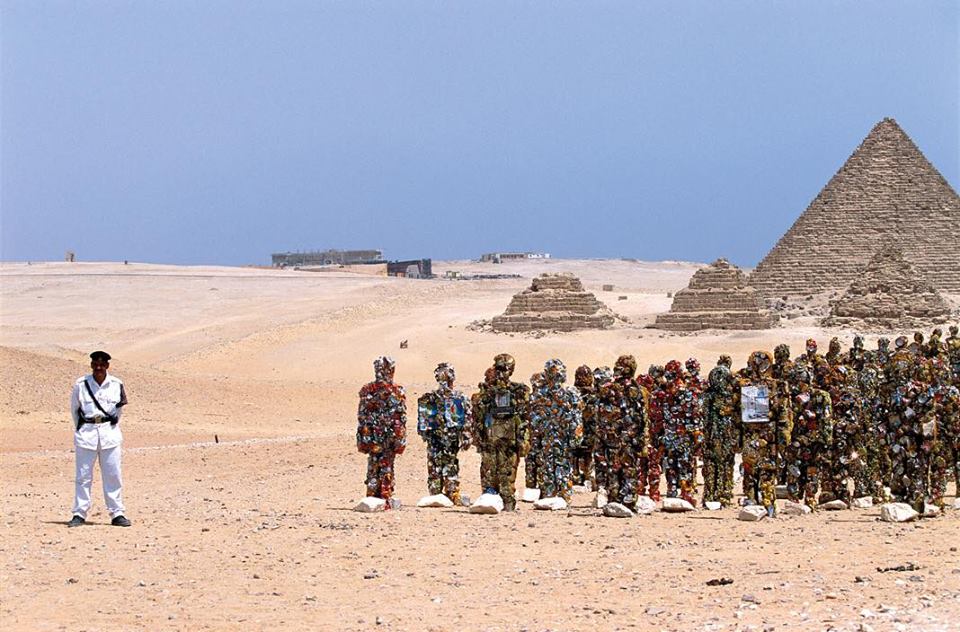 This project has embarked on a journey to the world's most spectacular sites, including the arena of the Roman amphitheater in Xanten, in front of the modern arch of La Défense in Paris, Moscow's Red Square and much more.
The "Trash War" is Schult's arguably most beautiful endeavor yet. The logistics of shipping 1,000 6-foot sculptures around the world and getting permission to set them up at national shrines like the Chinese Wall or the Giza Pyramids are staggering. The project was sponsored by the German Post office and Danzas international movers.
Pictures from the photo shoot resurfaced online and everyone is just fascinated by the art and moved by the statement!
WE SAID THIS: One lucky trashperson has even made a trip into space, carried by a German astronaut onto the "Endeavour" space shuttle!