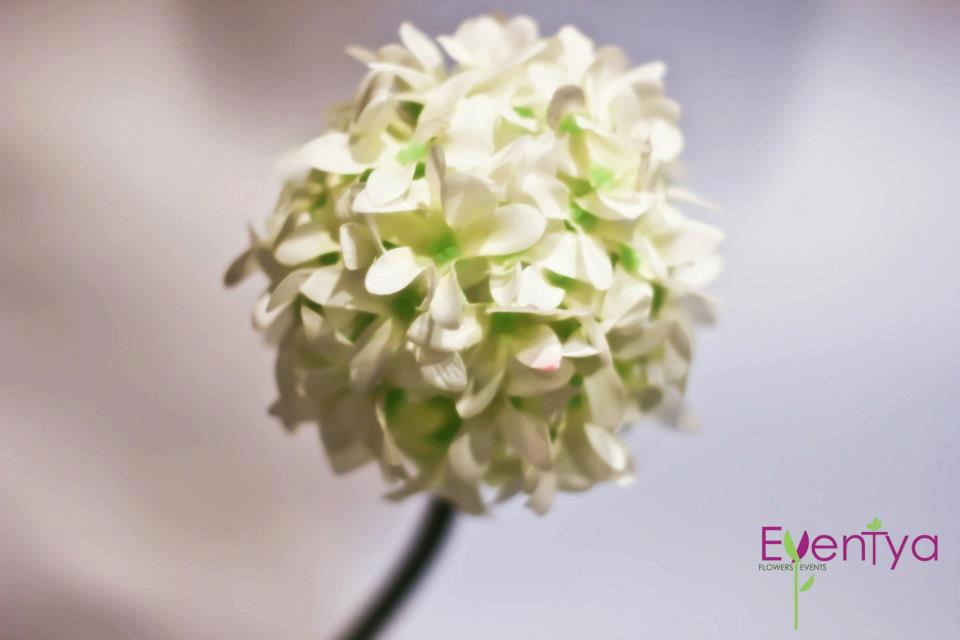 Tucked away in a tiny little store in Mohandessin, off Gameat El Dowal Street, Eventya (Events & Flowers) has been in the market for 10 years to date. Starting off as an event management company, the partners decided to expand and bring in a whole range of flowers to the company, to serve all tastes.
Eventya offers fresh flowers in all types, from bouquets to arrangements catering to all budgets whether you are on one or you actually like to invest in your fresh daily bouquet. They can supply offices with fresh flowers, with vase replenishment twice a week, as well as deliver to homes inside and outside of Cairo. They also have high quality artificial flowers and plants that give you the real feel, as well as candles and glass vases. Just saw one arrangement last week at a friend's office and it looked so fresh & cheerful!
A first in the market are their signature Baby Bloom Bouquets, which are adorable bouquets for a new mommy, with baby clothes rolled up on sticks to compliment the bouquet; blue for a baby boy and pink for a baby girl. I personally had to go visit a friend at the hospital to welcome her new baby and was lost as to what kind of creative and cute gift I can get her; my baby bloom bouquet turned out to be really cute & colourful, even though it was a baby boy!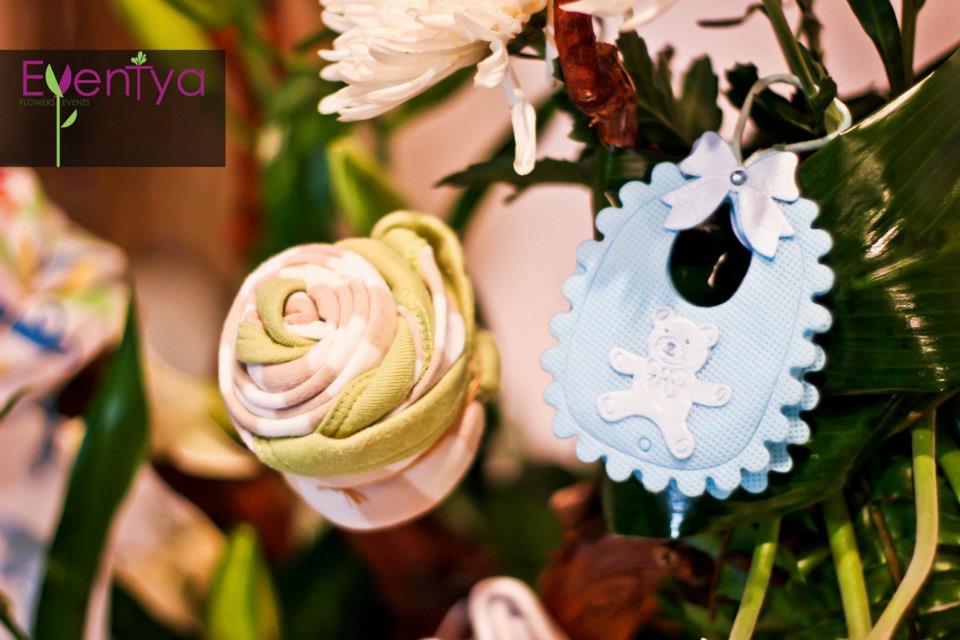 The events side of Eventya has no boundaries! They can arrange and set up weddings, engagements, kids' birthdays and corporate events including dinners, launch events and receptions.
Eventya's decorative accessories include dinner tables (different shapes & sizes), dinner chairs, high tables (also different shapes & sizes), table cloths & chair covers, lounges, tents, plexi and wooden dance floors & stages. Eventya can also suggest DJ's for the special event accompanied with sound and light effects, photography, videography, fireworks, fire sparkles and paper confetti. For the little ones, everything you need from balloons, foam, huge slides and toys.
Not only do these guys manage all that but they have done some fancy work for companies like Orascom Telecom, Melody Group, Mazzika, Gillette, BAT, NSGB, Memac & Ogilvy, P&G, Mobinil, Vodafone, Nestle and Promoters.
So with the baby boom kicking in this January, Valentine's Day next month & Mom's Day coming up, Eventya are gonna roll up their sleeves and impress you!
Address: 5 Gameat El Dowal St, Mohandisseen
Tel: 02-3304215, 0100-5855005
Facebook: Facebook.com/Eventya.Flowers
Twitter: @EventyaFlowers