Evacuation of over 600 Pilgrims After Fire Breaks out in Mecca Hotel
Via Arab News
Yesterday, a fire broke out in a 15-storey hotel occupied by 600 Turkish and Yemeni pilgrims in Aziziyah neighborhood, located in Mecca (KSA). Thanks to civil defense teams and disaster risk reduction procedures, no casualties have been reported.
The Saudi Press Agency quoted a spokesman for the Saudi Civil Defense General Department in Mecca, Major Naif Al-Sharif, saying that "civil defense teams controlled the fire that broke out in an air conditioning unit on the eighth floor." Al-Sharif further noted that an investigation team has already started to identify the causes of the incident.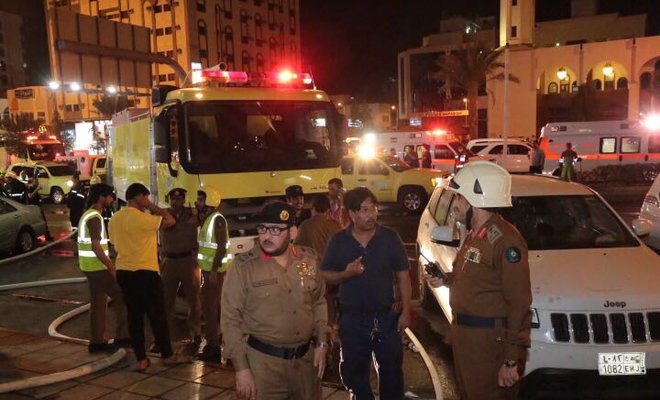 He also added "All of the hotel's guests were evacuated as a precautionary procedure, by rescue teams while the fire was being put out. The situation was brought under control, and there were no casualties reported.
WE SAID THIS: We are so relieved to learn that there are no casualties.